Taylor Wimpey and Clyde Valley Housing Association cement relationship with new homes
Taylor Wimpey West Scotland and Clyde Valley Housing Association have confirmed that construction work is completed on 10 new affordable mid-Market rented homes which are located off Prospect Hill Road in Ravenscraig.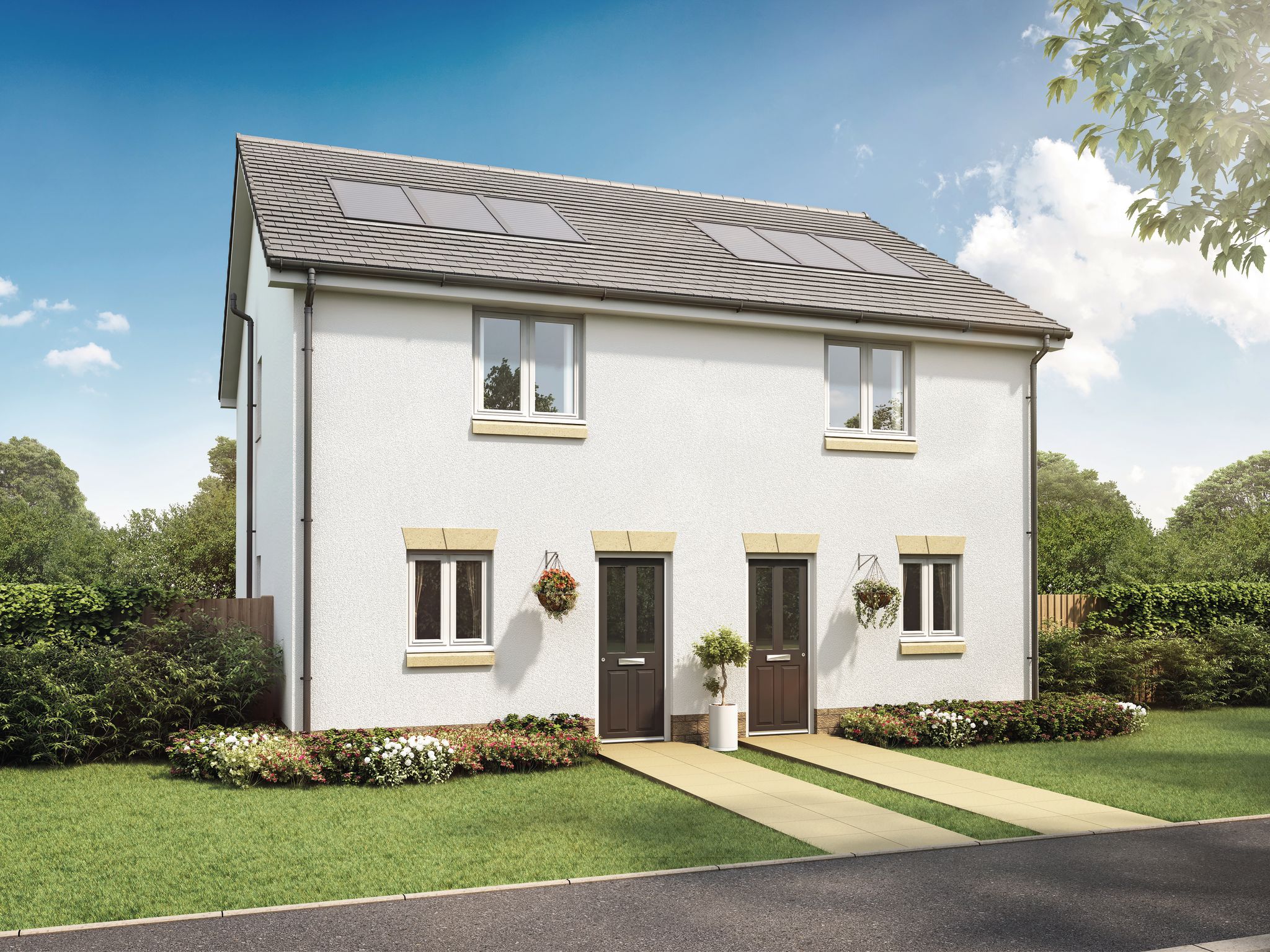 Several new customers have been moving in and a few remaining homes will be advertised for letting early in 2021.
As this neighbourhood comes to life, the delivery of a mix of two and three-bedroom terraced and semi-detached homes signals the completion of the first partnership between Clyde Valley Housing Association and Taylor Wimpey West Scotland to supply this type of tenure in North Lanarkshire.
---
---
The 10 new homes, designed and built by Taylor Wimpey, meet the sustainability requirements of the Scottish Government funding which was secured by Clyde Valley Housing Association to support delivery of this development at Ravenscraig, Motherwell.
Caroline Proctor, land and planning director for Taylor Wimpey West Scotland, said: "We're delighted to have had this opportunity to work with Clyde Valley Housing Association and to play a part in the delivery of much-needed affordable housing in Ravenscraig. This has been a successful first partnership, and we hope will signal further opportunities for our organisations to work together.
"It is a real privilege to hand over 10 completed two and three-bedroom homes to Clyde Valley Housing Association, and seeing tenants bringing this street to life also marks a key milestone for our development of private new homes at Ravens Cliff in Ravenscraig, which is also creating a fantastic new community that extends and complements the existing local community in Motherwell."
The Ravenscraig homes are part of Clyde Valley Group's (CVG) ambitious new supply programme, contributing to the Scottish Government's pledge to deliver 50,000 affordable homes by 2021.
---
---
CVG currently have a further 600 homes on site being built across Lanarkshire and East Dunbartonshire mainly for social rent.
Clyde Valley Housing Association's subsidiary, Clyde Valley Property Services has built and now manages more than 130 mid-market rented homes through its growing lettings business Clyde Valley Lets. Clyde Valley Lets also offers a lettings service to private landlords.
Mike Campbell, who leads Clyde Valley Lets, Clyde Valley Housing Association's letting agent, explained: "We are very proud of our work in collaboration with Taylor Wimpey West Scotland. We are delighted with the completion of these high quality new affordable mid-Market rented homes in Ravenscraig. It has been a highly-successful first partnership, we hope the tenants thrive in their new homes and become are welcomed as part of the community in North Lanarkshire."
---