Tilbury Douglas to build new council transport hub in Bellshill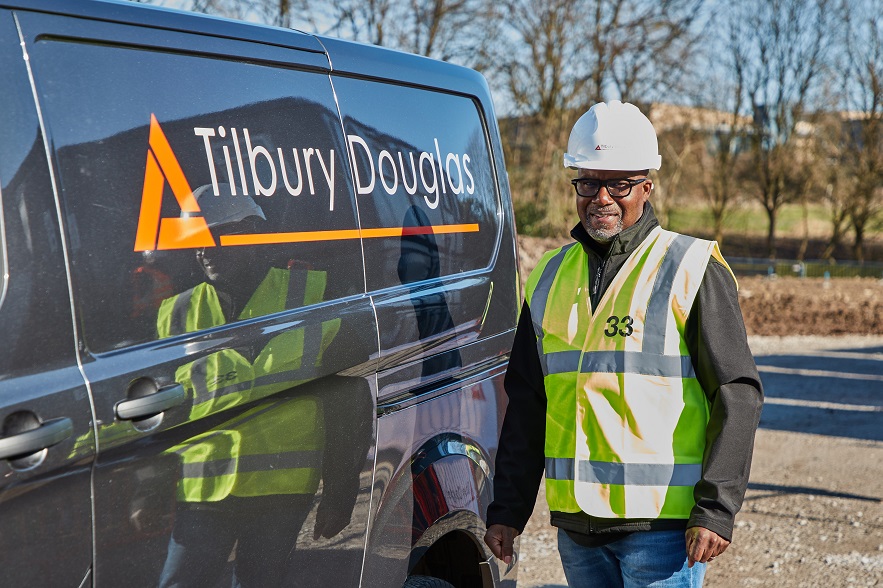 North Lanarkshire Council is to build a new council fleet and waste depot in Bellshill and has secured funding bids of more than £6 million for other key projects.
The facility will replace the existing buildings at Old Edinburgh Road which are no longer fit for purpose and will be demolished.
The council's fleet of 670 vehicles and plant will be maintained at the site which will have MOT facilities as well as stores, offices and welfare facilities for staff. The facility will also assist in the decarbonisation of the vehicles as the council moves forward with its net zero ambition.
---
---
In addition, accommodation will be created for the waste and recycling service.
"The new facilities will allow the council to coordinate all its fleet and waste operations in a modern, purpose-built hub," said council leader Jim Logue.
"Transport is key to the delivery of many services including school buses, bin lorries, street cleaning and grounds maintenance as well as for staff in social work, housing, parks and other areas of council work, so it is important our fleet is maintained and operated effectively."
The contract to build the new depot has been awarded to Tilbury Douglas Construction Ltd following a competitive tendering process.
---
---
As part of the contract, the company will deliver a number of community benefits including work placements, training and coaching for local people looking for employment; two modern apprenticeships; and work experience, site visits and talks about opportunities in the construction industry for school pupils.
In addition, 80% of the build costs will be spent locally, with opportunities for North Lanarkshire companies to provide sub-contract services, and there will be support for community clean up projects.
Meanwhile, North Lanarkshire Council has secured a total of £6.37m in external funding for a range of commercial, environmental and community-led projects.
Around £1.8m has been awarded through the Scottish Government's Regeneration Capital Grant Fund as part of a £5m project to redevelop Braidhurst Industrial Estate in Motherwell. This will include the development of new industrial start-up units as well as the refurbishment of existing industrial stock, roads and infrastructure.
---
---
Plans for the construction of new commercial developments at Ravenscraig and at Gartcosh Business Interchange have received £1.94m from the Scottish Government's Vacant and Derelict Land Fund.
£230,000 has been awarded by the Scottish Government's Vacant and Derelict Land Investment Programme to develop Glenmanor Greenspace, a community greening project in Moodiesburn.
In addition, the Scottish Government's 2022/23 Placed Based Investment Programme provided over £2.4m to deliver a range of town centre, active travel and community projects across North Lanarkshire, including the development of a new immersive digital community and education hub at Motherwell Library.
"This additional funding supports the council's own investment and allows us to move forward with significant capital projects bringing jobs, new facilities and opportunities to North Lanarkshire," said Councillor Ayeshah Khan, convener of the enterprise, growth and fair work committee.
---
---
"We have ambitious plans to regenerate our town centres, create high quality premises to attract new businesses to the area, and build transport and active travel routes to link communities and attract inward investment.
"Our success in securing significant external funding is key to achieving our vision of making North Lanarkshire the place to live, learn, work, invest and visit."
The council has also made a number of bids to future funding programmes, including:
applications seeking over £50m from the UK Government's Levelling Up Fund for projects in Airdrie, Coatbridge, Cumbernauld and Ravenscraig;
a bid for £10m from the Scottish Government's Green Growth Accelerator to support Strathclyde Country Park to transit towards net zero emissions through projects such as the retro-fit of the park's watersports centre and the installation of a water source heat pump within the park's loch;
a partnership with communities and partners to submit five Stage 1 bids to the Scottish Government's 2023/24 Regeneration Capital Grant Fund;
two bids to the Scottish Government's Vacant and Derelict Land Investment Programme for a new active travel link connecting Craigneuk in Wishaw with New College Lanarkshire's Ravenscraig Campus and a social housing project in Pather, Wishaw; and
a funding bid to the Scottish Government's Town Centre Demonstrator Project to help promote and enable town centre living as part of the approved vision for Airdrie Town Centre.
Decisions on these bids are expected by the end of 2022.
---