Tributes paid to Maggie's Centre co-founder Charles Jencks
Charles Jencks, who co-founded the Maggie's Centres for cancer patients and created some of Scotland's most distinctive works of outdoor design, has died aged 80.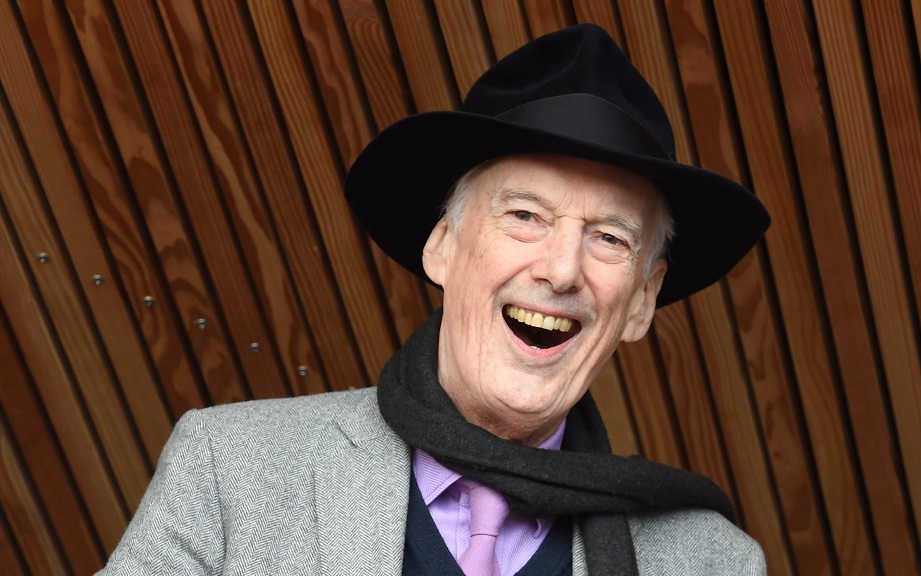 An architectural historian and landscape designer, the American-born author published more than 30 books on cosmic science and architecture. His best-selling books include The Language of Post-Modern Architecture, The Universe in the Landscape and The Architecture of Hope.
Charles co-founded Maggie's Centres alongside his late wife Maggie Keswick, who died aged 53 from cancer in 1995. The first Maggie's Centre was built at the Western General hospital in Edinburgh, followed by one at the Glasgow Royal Infirmary.
---
---
Charles also created the Landform at the Scottish Gallery of Modern Art in Edinburgh and a similar creation at Jupiter Artland.
Maggie's chief executive, Dame Laura Lee, said: "It's very hard to come to terms with Charles not being here as he has been such a pivotal part in developing Maggie's vision for a different type of cancer care and turning that vision into a reality.
"Over the last 23 years his passion, drive and imagination meant that leading architects from across the world came to build these extraordinary centres; places which have benefitted thousands of people with cancer both in the UK and abroad.
"I know Charles will be remembered for his many talents, but for me personally his legacy lies in the contribution he has made to ensuring people living with cancer, and those close to them, have the best possible support.
---
---
"Maggie's would not be the organisation it is today without his tenacity, dedication and charisma. He will be sorely missed. Our thoughts are with his family."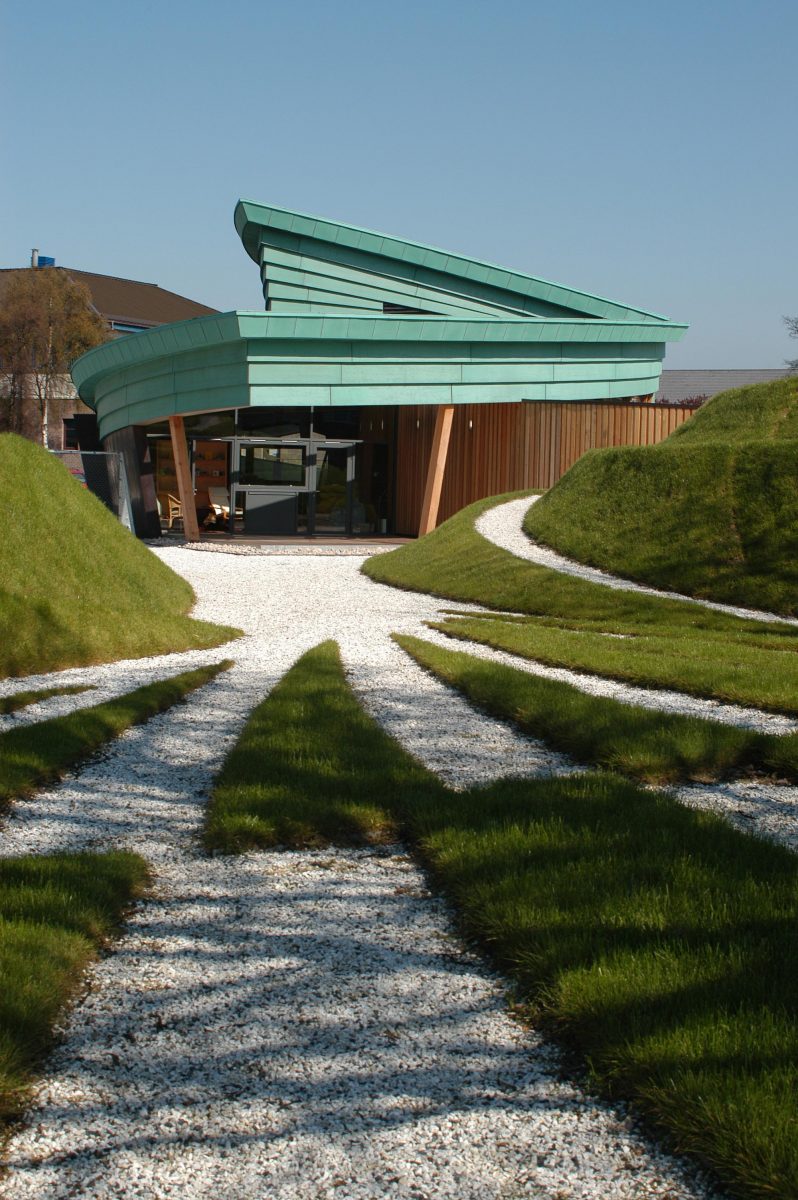 Page\Park Architects, which worked with Charles Jencks on two Maggie's pavilions, paid its own tribute with a post on its website.
The practice wrote: It is with great sadness we heard of Charles Jencks' passing. He touched our practice over its lifetime in many ways and we could say set a benchmark for our belief in continual thoughtful creative practice.
---
---
"It is almost impossible to sum up Charles contribution to theory and practice. Charles would more than anyone have been aware of the debt we owe to the 19th century 'plant hunters' who brought back from South East Asia many of the exotic species that filled the great gardens.
"Charles was a hunter too, a 'creativity hunter'. He criss-crossed the globe in search of architectural and landscape originality first as a writer and architectural theorist and then as a practitioner of remarkable, mind blowing, epic, landscape gardens including his own at Portrak.
"This remarkable blend of thinker and do-er touched us first in his brilliant read for architectural students, 'Modern Movements in Architecture' a vivid history imbued with the spirit of a quest. Perhaps there it can be found the hint, that it is not enough to think and reflect on achievements but it is a priority to imagine futures. His subsequent avalanche of books on 'postmodernism' amplified the zeal of his 'creative search'.
"The Maggie's Centre's movement is a legacy of that duality of thinking and doing. That is in accepting and understanding what cancer sufferers are going through we can create a place of hope for them and their families and friends. His reasoning was that space and enclosure was an essential part of the setting for empathy we need as human beings in difficult times.
---
---
"The outcome was a truly remarkable collection of pavilions across the country provoking the best architectural minds to shelter the inspiring work of caring volunteers for users. In no small way this idea of the vital link between space and health spurred on design improvements to the provision of health buildings generally in the last twenty years.
"We as a practice were touched by his creative provocations, and indeed built two Maggie's pavilions with him. The first on the edge of Kelvingrove Park in Glasgow and then in Inverness at Raigmore hospital. It was in the latter that building as shelter and his garden of spiralling path mounds created a synthesis of indoor and outdoor unity.
"It is however in a small unbuilt pavilion project at the Crawick Multiverse, that Charles asked us to help on for the Duke of Buccleuch, that his life and meaning might for us find a kind of summation.
"That garden is a model of the Universe(s) and our place in it, upon which he spent much of his later years reflecting upon. The requirement was for a little pavilion for school groups and visitors to explore the gardens ideas.
---
---
"There is no architectural representation possible to encapsulate the vastness of Charles's idea, indeed his ideas in general. So the solution was to model his famous 'hat', the shelter for his mind. The result, a pavilion in which we could for a moment share the mind of this astonishingly vibrant, vivid champion of the priority to continuously nurture and celebrate the power of ideas."
---