Tulloch to begin work on 200 new homes for Strathspey and Badenoch
Badenoch and Strathspey is poised for a triple housing bonus in 2021 with Tulloch Homes beginning work on more than 200 new homes.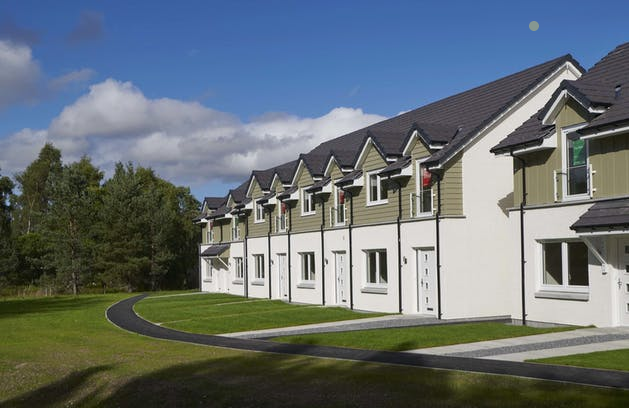 The developments at Aviemore, Newtonmore and Carrbridge will see a springtime start to infrastructure and construction activity, sparking a record Tulloch investment in the area in excess of £45 million.
Billy McKay, Tulloch Homes construction director, revealed that after extended legal negotiations and delays caused by COVID-19 and lockdown, the way is now clear for the Highlands' largest housebuilder to develop land at Byack Mor, off Aviemore's Santa Claus Drive.
---
---
"We're targeting getting underway in spring with an access road, with the first occupancies later in the year", he explained. "There are 110 homes scheduled in the development, with the first phase comprising blocks of two bedroom flats, which research shows are much needed in Aviemore.
"We'll then move on to detached and semi-detached properties, introducing totally new designs to the North market.
"This is our first Aviemore venture since the hugely popular High Burnside 16 years ago. This new location is close to the shops and facilities of the holiday village and should be similarly successful.
"We'll soon be accepting indications of interest in order to keep prospective homebuyers informed with first news of prices and home types."
---
---
A second phase of 48 homes at Tulloch's leafy Woodlands development at Carrbridge will begin in April, following a successful appeal to the Scottish Government.
The first phase of two and three bedroom homes, Tulloch's first in the village for over 20 years, found a ready market. Mr McKay indicated that he new phase, bordered by native Caledonian pine forest with the mountains beyond, should appeal to families and outdoor enthusiasts alike.
"The new homes will blend into their setting with external timber features and environmentally friendly features such as air source heat pumps", he said.
Carrbridge has its own main line rail station, making the development particularly convenient in connectivity terms.
---
---
Some 50 homes will be built at Newtonmore, a major project for that village. This will include 20 affordable units.
Mr McKay said: "The location is at Perth Road, near The Eilean shinty ground, and we'll be building two bedroom flats along with two and three bedroom homes.
"This venture offers a valuable new opportunity for people to live in the peaceful surroundings of Newtonmore."
He added: "All three developments should benefit from the surge in demand we're experiencing from people who want the option to work from home along with enjoying green space. Our Strathspey and Badenoch trio gives them excellent options in this respect."
---