Two new development in pipeline for Scottish Borders Housing Association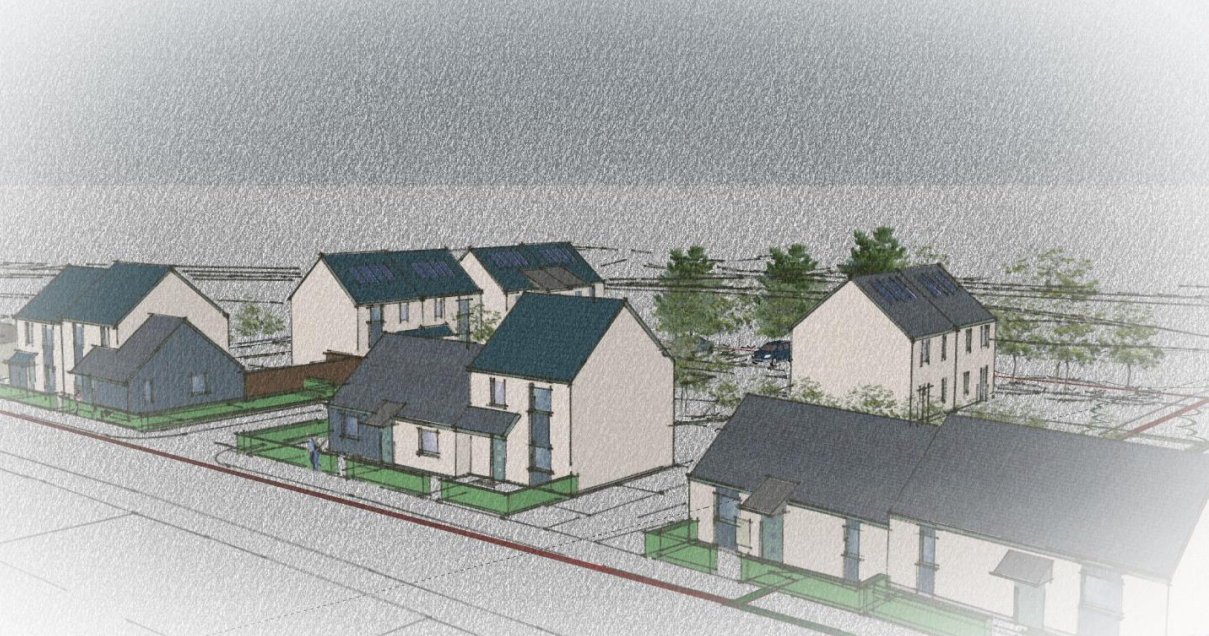 Scottish Borders Housing Association (SBHA) has submitted plans for 16 homes across two sites in Burnfoot, Hawick.
Following on from a well-attended consultation event at the Burnfoot Hub in October, SBHA has now officially submitted its plans, prepared by Galashiels-based architects Aitken Turnbull, which propose 12 new homes at the site at Fairhurst Drive, and 4 at Leishman Place.
The Fairhurst Drive homes will include single-story and wheelchair-adapted homes, while Leishman Place will provide 4 family homes, two of them suitable for larger families.
---
---
The proposal to build on long-disused brownfield sites together with other environmental improvements proposed by SBHA will revitalise and improve these two areas of the Burnfoot community.
The homes will be designed to be very energy efficient and minimise carbon emissions. This will be achieved through high levels of insulation and by using air source heat pumps to heat the homes.
Director of development Emma Garry said: "We would like to thank everyone who came along to the recent consultation event. The feedback that we received was invaluable in helping us to prepare our plans, and confirmed the previous feedback that we have received in terms of the types of homes that people need and want in Burnfoot. We are very excited about taking our plans to the next stage."
Managing director of Aitken Turnbull Architects Alasdair Rankin said: "Communities matter, the last few years have shown us this even more clearly. Redeveloping these long disused sites allows us to strengthen our existing communities, providing sustainable homes where they're needed. We're delighted to partner with SBHA on these projects."
---
---
All homes will be built to silver level of 2022 Building Regulations for Energy for Space Heating, with heating systems which produce net zero direct emissions at the point of use.
---