UK site managers win top award for house building quality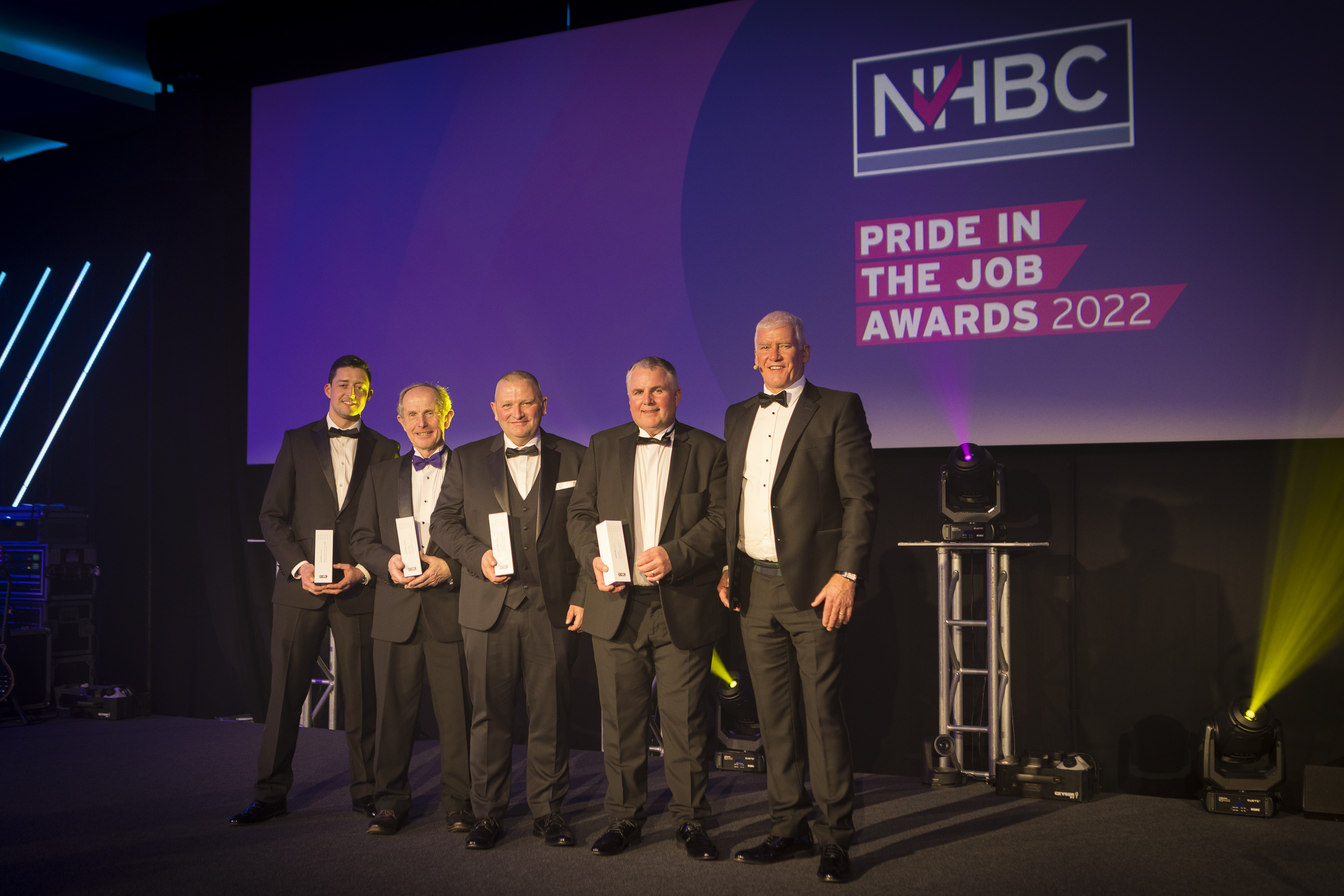 The winners of NHBC's Pride in the Job 2022 Supreme Awards have been announced following a ceremony in London last week.
Organised by NHBC, Pride in the Job celebrates site managers who have achieved the very highest standards in house building. It is the most highly regarded competition in the house-building industry and a prestigious benchmark for exceptional site managers.
A series of regional events took place throughout the autumn, to announce the Seal of Excellence and Regional Award winners and celebrate the achievements of the Quality Award recipients. Last week's final ceremony saw the best of the best crowned the Supreme winners of the Pride in the Job Awards 2022.
---
---
Now in its 42nd year, judging for the awards is rigorous, with each site manager assessed across six key areas: consistency, attention to detail, leadership, interpretation of drawings and specifications, technical expertise and health and safety.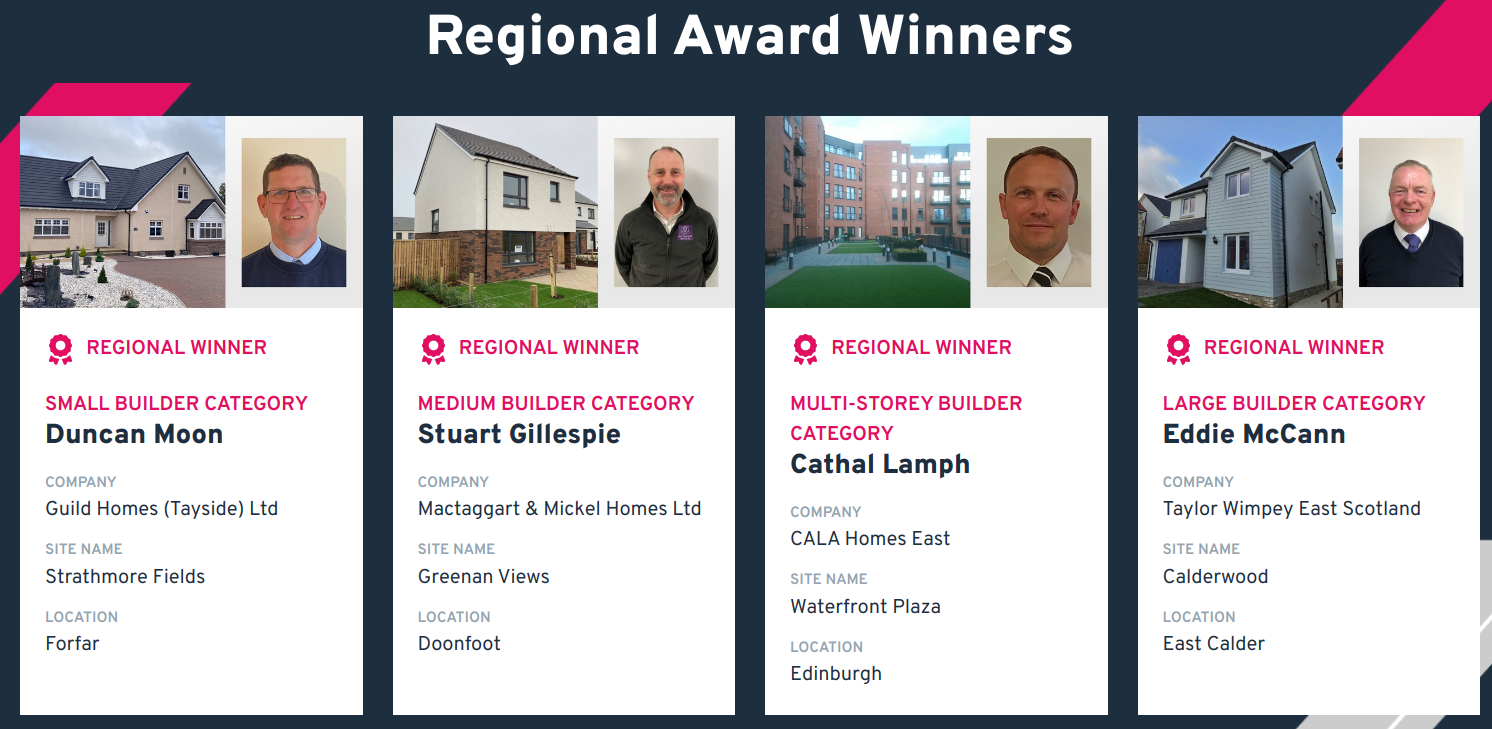 The competition is split between three categories: small, medium and large house builders, plus a multi-storey category for site managers working on projects of five storeys or more for multiple occupancy.
The 2022 Supreme Award winners are:
---
---
Small Builder Category winner: Sam Sayers from S & DS Construction Limited for Mount Bernard Rise, Dungannon in County Tyrone, Northern Ireland.
Medium Builder Category winner: Steve Walker from C G Fry & Son Limited for Poundbury Northern Quadrant in Dorchester, Dorset.
Large Builder Category winner: Kirk Raine from David Wilson Homes Mercia for Doseley Park in Solihull in the West Midlands.
Multi-storey Builder Category winner: Matt Smurthwaite from Berkeley Homes North East London for 250 City Road, London.
The Small Builder Category runner up was Craig Wilson of J J Lattimer. The Medium Builder Category runner up was Mark Follos of Lioncourt Homes Limited. Large Builder Category runner up was Craig Thomas from Redrow Homes South Wales and the Multi-storey Builder Category runner up was Martin Norris of St Edward Homes.
Over more than four decades, Pride in the Job has underpinned NHBC's core purpose of raising standards in house building by championing high-quality homes and protecting homeowners. By recognising the very best site managers across the UK, showcasing best practice and rewarding excellence, the competition celebrates the vital role that site managers play in ensuring new homes are delivered on time, on safe sites and to exacting construction quality standards.
NHBC chief executive Steve Wood said: "At NHBC we believe that the calibre of the site manager and the way they inspire their site team has the greatest influence on the quality of the finished home. By promoting friendly rivalry, showcasing best practice and rewarding excellence, Pride in the Job supports the delivery of homes of the highest quality.
---
---
"Congratulations to all the 2022 Pride in the Job Award winners. The role of the site manager is more demanding than ever, with new methods of construction, new technologies and an increased pace of regulatory change. They are an inspiration to us all and should be very proud of the quality of new homes they are creating."
---