Union to take blacklisting case to High Court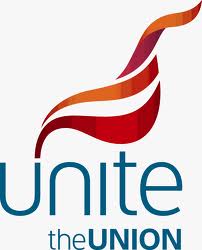 Construction union Unite is taking legal action on behalf of workers who say they were blacklisted by construction companies.
The case, which will be heard at the High Court, comes after the names of more than 3,000 construction workers were found in a file compiled by The Consulting Association, which was raided in 2009.
Previous court cases against building firms have led to millions of pounds of payments in compensation to 400 staff.
Unlike the previous court case which concluded in 2016, Unite will be seeking to ensure "one of the key architects behind the blacklisting" is required to give evidence in court under oath.
---
---
Unite assistant general secretary, Howard Beckett, said: "Unite is totally committed to ensuring that the key individuals behind blacklisting workers are required to account for their crimes in the public arena of a court.
"This is the minimum that the affected workers deserve. They need to see those responsible in the dock and finally forced to account for their actions.
"The forthcoming court case will finally ensure this will happen."
The trial is set to begin on June 4 and could last for six weeks.
---