University of Edinburgh data science and AI centre given royal seal of approval
Her Royal Highness The Princess Royal has officially opened a world-leading centre of expertise in data science and artificial intelligence (AI) at the University of Edinburgh.
The Bennetts Associates-designed Bayes Centre aims to develop and apply data science and AI - drawing meaningful insights from vast amounts of information - for the benefit of society.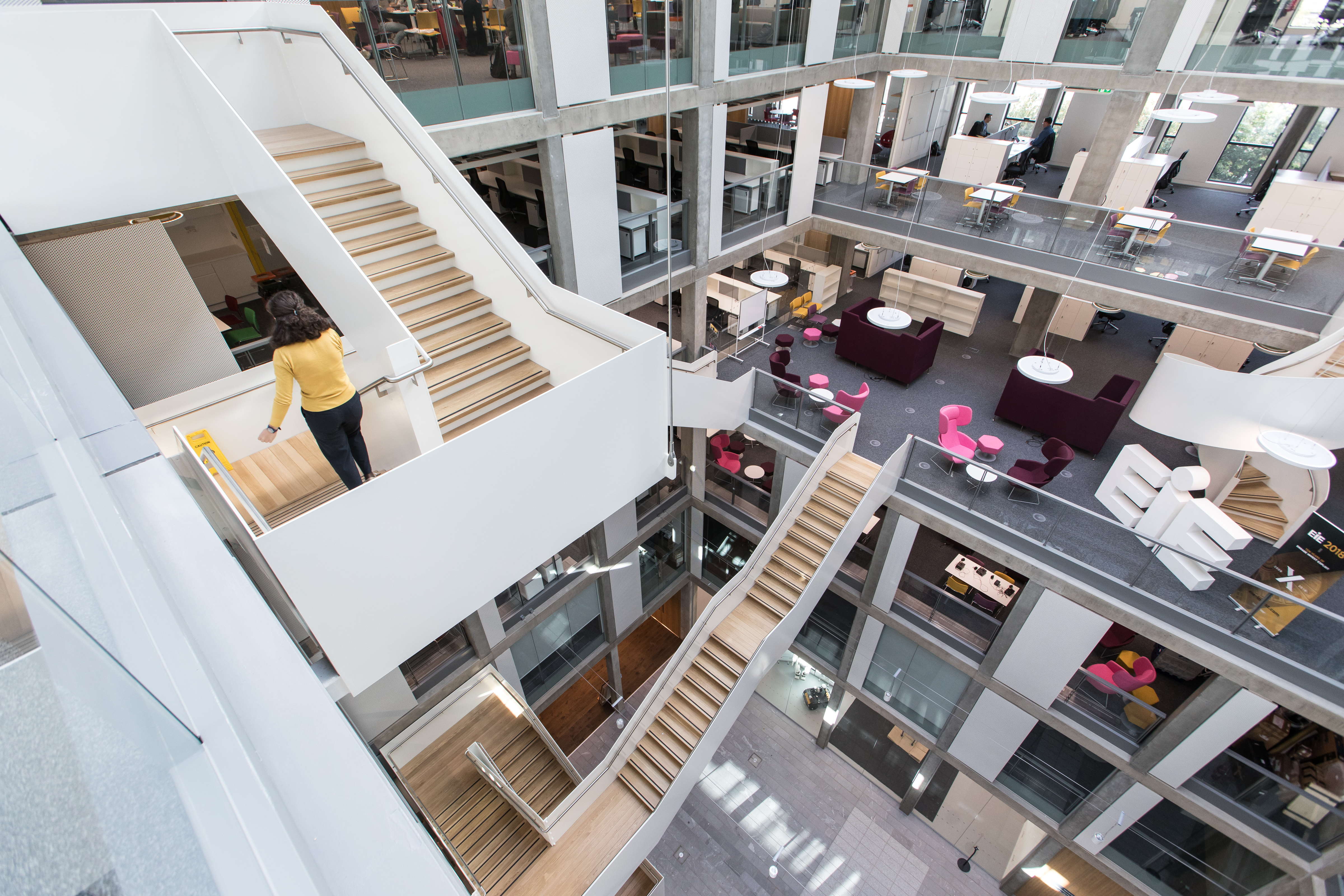 Some 600 experts from research and industry will seek to make use of large datasets and a high-speed analytics facility to improve people's lives.
---
---
These might include identifying trends from healthcare data to improve disease management, analysing traffic data to improve transport, or enabling businesses to improve products or services.
The £45 million building houses about 600 researchers, students, and entrepreneurs over five floors. Its architecture, featuring open spaces, a central atrium and open terraces, is intended to foster collaboration among occupants.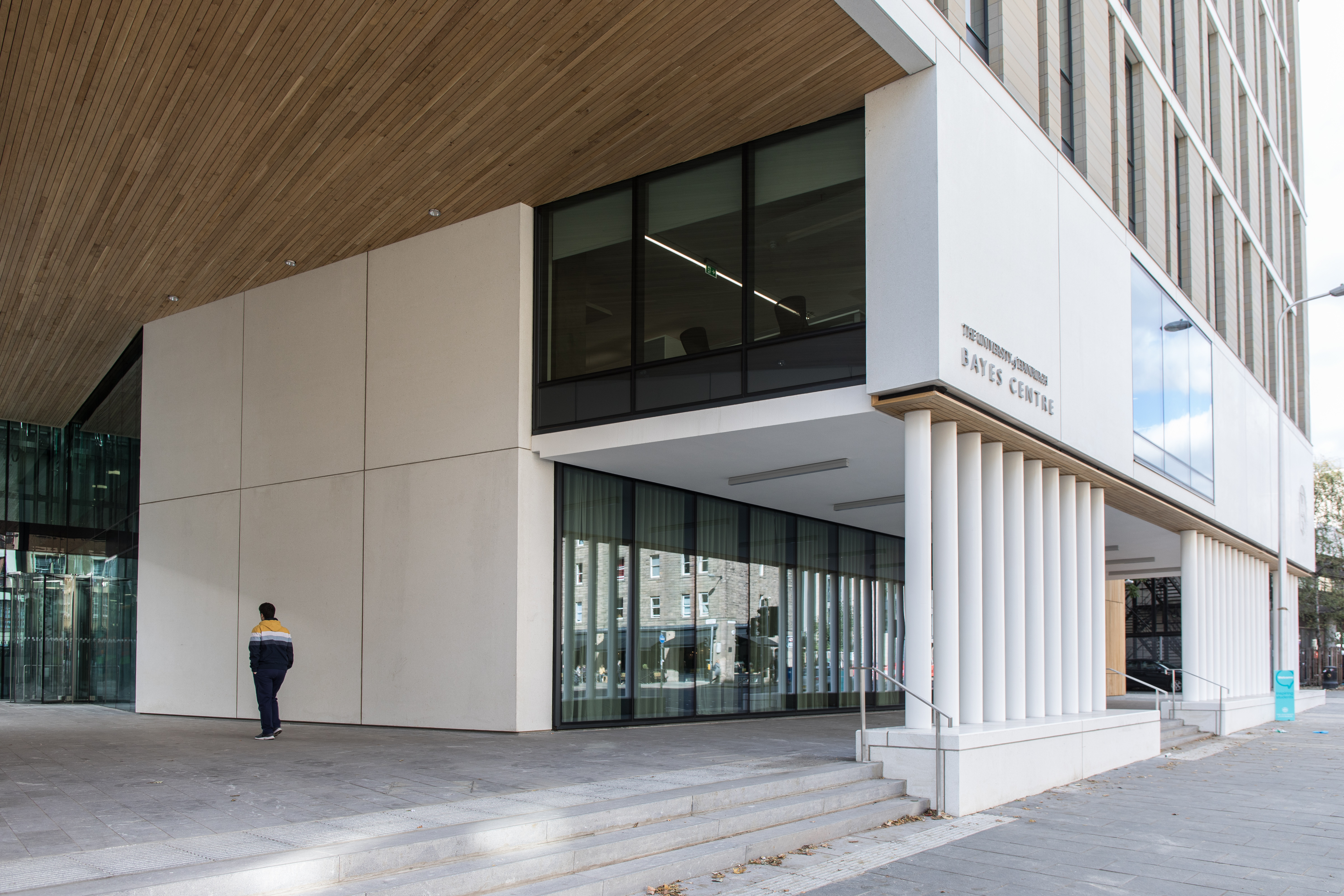 The Bayes Centre is the first of five data-driven innovation hubs being created as part of the recently announced Edinburgh and South East Scotland City Region Deal.
---
---
The new hubs will help business and public sector organisations improve products and services through collaboration with researchers and data analysts. They will embed their research and development teams in the University environment to facilitate collaboration. The initiative is supported by Scottish Enterprise, which has part-funded the Bayes Innovation Programme to help encourage this collaboration.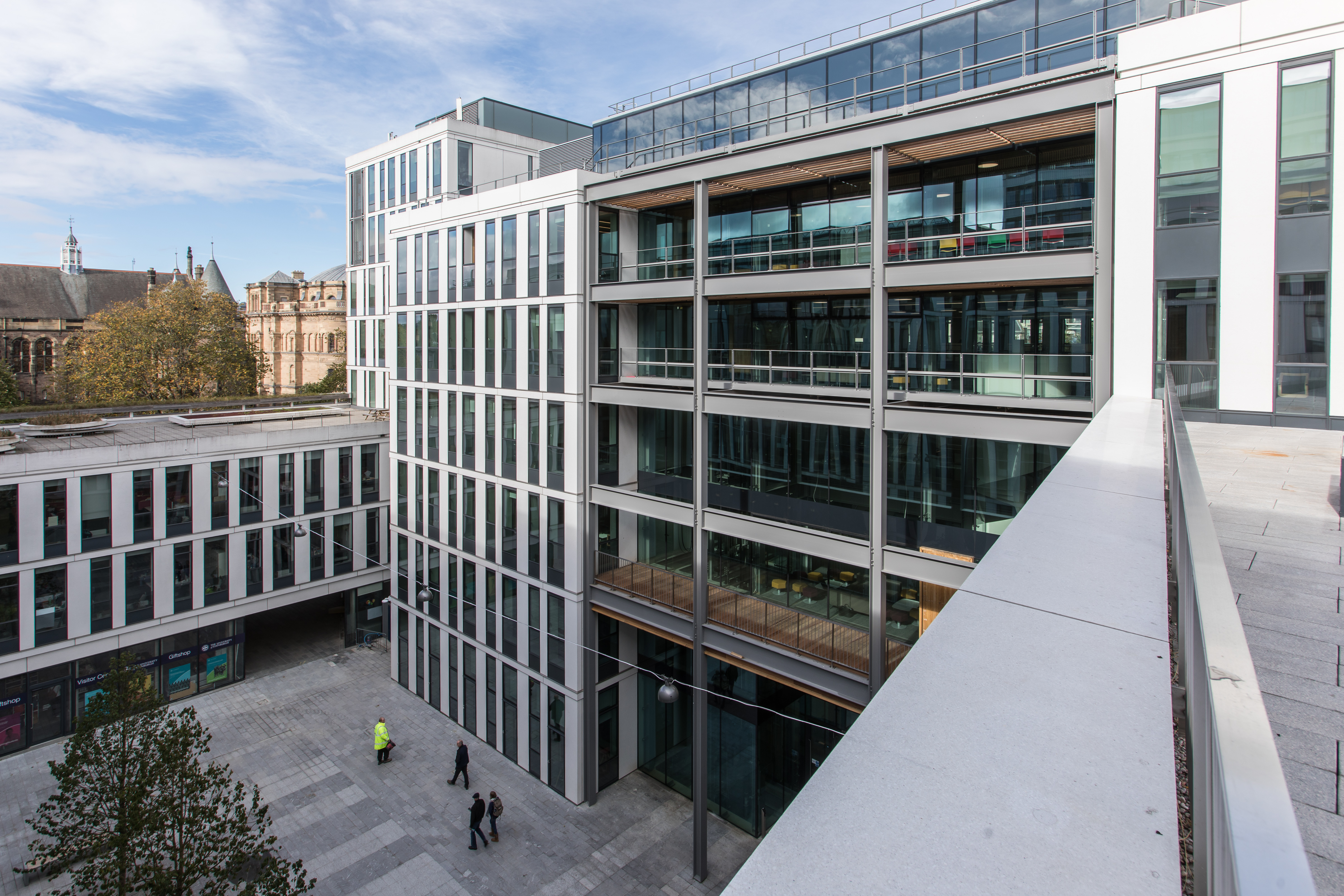 The Bayes Centre shares a courtyard and walkways with the University's Informatics Forum - home to some 500 computer scientists - and the Dugald Stewart Building, which houses Edinburgh's language sciences experts.
The building takes its name from the Reverend Thomas Bayes, who studied logic and theology at the University of Edinburgh from 1719 until 1722.
---
---
Dr Michael Rovatsos, director of the Bayes Centre, said: "We look forward to bringing together experts from research and industry in this collaborative space, to apply data science and AI to some of society's most interesting challenges and opportunities."
Michael Matheson, the Scottish Government's cabinet secretary for infrastructure, said: "I am delighted to see the Bayes Centre officially opened, the first project to do so from the £1.3 billion Edinburgh and South-East Scotland City Region Deal. The opportunities that this building will create for both the University and the wider city region are considerable and I appreciate the role that the University of Edinburgh is playing in ensuring that Scotland will continue to be seen across the world at the forefront of data science."