Urban planning one of three key elements of town centre revival
Urban planning must play a crucial part in the revival of Scotland's town centres, an independent review has suggested.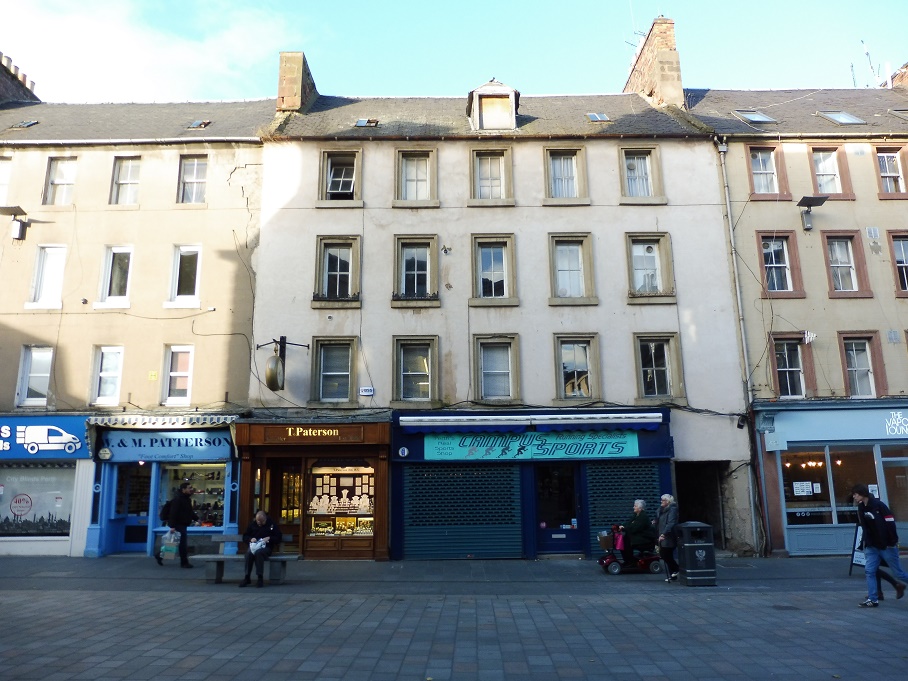 In a new report outlining three main recommendations to support greener, healthier, fairer and inclusive towns and town centres, the Town Centre Action Plan Review Group said that urban planning must play a constructive and positive role in supporting town centre recovery, especially in the wake of Covid-19.
Chaired by Leigh Sparks, professor of retail studies at the University of Stirling, the group was commissioned by Aileen Campbell MSP, Scotland's cabinet secretary for communities and local government.
---
---
For its report – 'A New Future for Scotland's Town Centres', the group gathered evidence over six months, examining what the role of town centres can, and should, be across Scotland. While it found that the basis and route map of the Scottish Government's 2013 Town Centre Action Plan remains sound, they concluded that progress "needs to be more consistent and rapid". They made three key recommendations:
Strengthen the formal positioning of towns and town centres in national planning, including requirements to produce town and town centre plans, co-produced with communities and enhance data collection and use at town and town centre level.
The Scottish Government should review the current tax, funding and development systems to ensure that wellbeing, economy and climate outcomes, fairness and equality are at their heart.
Funding of demonstration projects in towns and town centres. For example, projects around themes of housing sector incentivisation in town centres; skills development for businesses and enterprises, and extended uses of various technologies, to understand and change behaviours in town centres; encourage local small business, community enterprises and entrepreneurship around local and circular economies, and build on existing programmes with a view to enhancing the resilience of town centres against climate change.
The group believes the renewed interest in independent and local businesses – often in local towns and neighbourhoods, and encouraged in part by home-working and reduced commuting – could prove to be a significant legacy of COVID-19.
Professor Sparks said: "The current narrative is too often about the decline or death of the town centre. This is not the case in many of our towns but we can do more, and better, for all towns. Decline is not inevitable."
---
---
He added: "We have to allow towns to achieve their full potential to deliver a modern, sustainable, fairer, healthier and greener Scotland. This requires hard choices and a high level of commitment from communities, local and national governments and from our business, third sector and community organisations.
"Above all, it requires people to collaborate and work together for their town and town centre. Towns can and should be the heart of the community, delivering for people, planet and the economy. We need to make this happen."
The Royal Town Planning Institute in Scotland said it was pleased the report points to the use of the 4th National Planning Framework as a great opportunity to strengthen the position of town centres and has repeated its calls for robust policies promoting 20-minute neighbourhoods to be embedded in national policy.
Barbara Cummins, convenor of RTPI Scotland, said: "Scotland's town centres are an important part of everyday life. Indeed this role is becoming even more essential in the post-Covid green recovery given the need for people to have local access to the services and facilities they need.
---
---
"Planners can play a vital role in this so I am pleased to see that the expert group has shown how they can be front and centre in helping make this happen."
RTPI Scotland recently published its manifesto ahead of the upcoming Scottish elections, in which it revealed the pandemic had highlighted the importance of having 'well-designed, attractive and healthy' communities where people have local access to the services, shops and facilities they need no more than a 20-minute walk away.
Ms Cummins said that the RTPI is keen to further explore the idea of Town Centre Plans put forward in the report, but warned these should 'complement rather than duplicate' existing local development plans or local place plans. She added that there is also potential to create open and transparent digital data platforms to help build the evidence base that can support decision making and allow for sharing of information.
Aileen Campbell MSP said: "I extend my wholehearted thanks to Professor Leigh Sparks and all the members of the Review Group for the knowledge, expertise and hard work they have brought to this important programme of work. They have done this in the midst of the extraordinary circumstances surrounding the COVID-19 pandemic, taking into account the profound economic impact we know the pandemic is having and will continue to have on people, businesses, communities, and town centres.
---
---
"Flourishing and vibrant towns centres are essential for the social, economic and environmental wellbeing of our communities. This year's Budget includes £81.6 million for projects to support community regeneration, place, town centres and 20-minute neighbourhoods – where people can meet their needs within a 20-minute walk from their home. Local people know their towns best and we need to trust and empower our communities and local business to thrive in their neighbourhoods. Many of us have rediscovered our towns in a new way recently and we want to harness this.
"This independent review will play a crucial role in the regeneration of our towns and town centres. The report develops a new vision for the future of our town centres, capturing some of the new found sense of localism, and provides recommendations to help achieve the healthier, fairer, greener, successful towns our communities deserve."
---