Vegetable oil to fuel operations at Caledonia Water Alliance's Monkton depot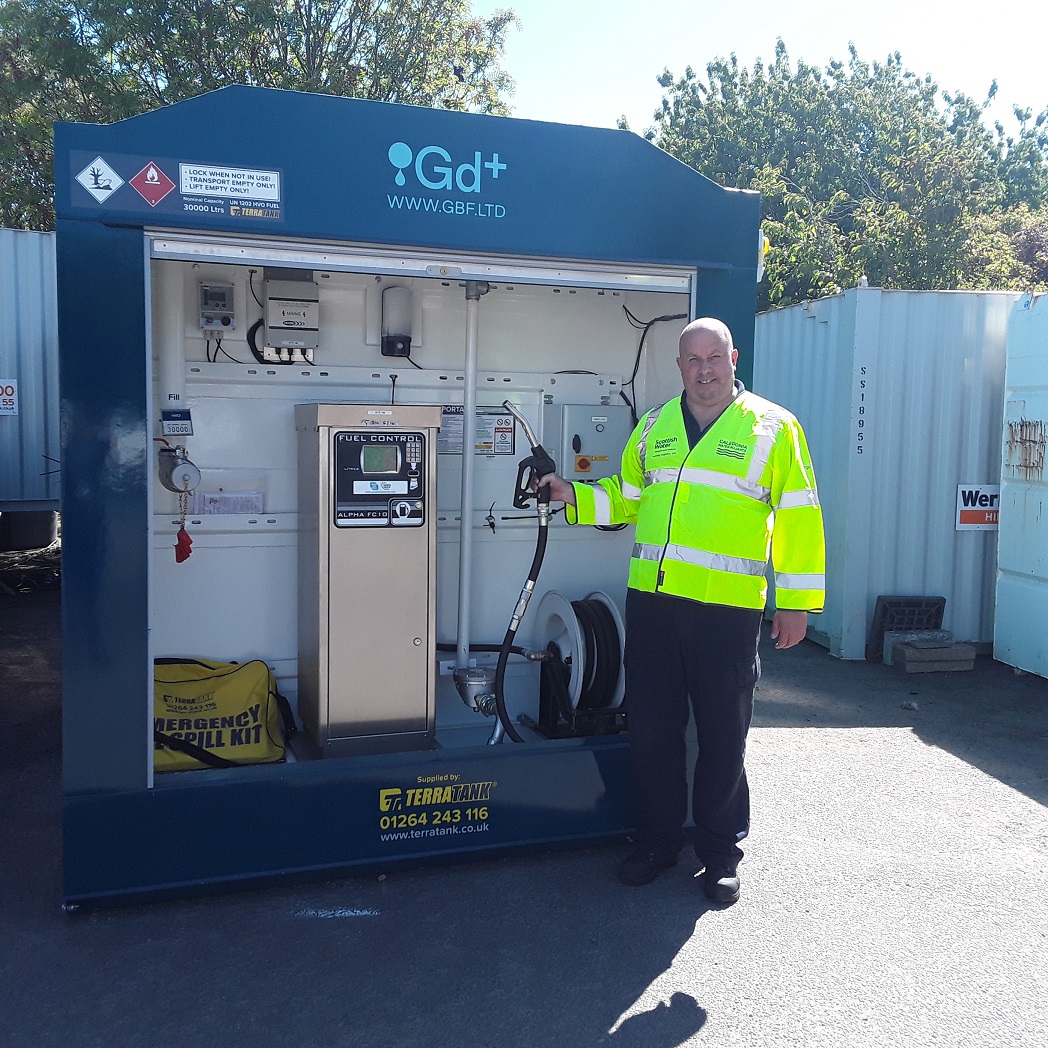 Caledonia Water Alliance has introduced an HVO (Hydrotreated Vegetable Oil) fuel pump at its Monkton depot in South Ayrshire.
The 22-acre operating centre is the main site for CWA's operations in central Scotland and will be used to fuel diggers, excavators, and HGV lorries with the second-generation paraffinic biodiesel.
CWA said emissions from plant and machinery contribute a significant proportion of its overall carbon impact, therefore the use of HVO will have a major positive effect on its carbon footprint.
---
---
CWA's chief operating officer, Euan Kerr, said: "Introducing HVO fuel at our Monkton depot demonstrates how we are continuing to deliver reductions in our carbon footprint to support Scotland's climate change goals.
"Switching to HVO fuel is just one of the substantial changes we are making, it offers a 90% saving in carbon use and I am hopeful that we can roll this out across other parts of the business later this year.
"Switching to HVO represents real change with the opportunity to move away from the use of fossil fuels. It is another positive step that we are taking to achieve our ambition of net zero emissions. Using HVO not only means a 90% saving in CO2, it also ensures an 85% reduction in particulates, and a 30% reduction in Nitrogen Oxide (NOx). One tonne of CO2e is saved for every 330 litres of HVO used."
Scottish Water's zero emissions manager, Gordon Reid, said: "Scottish Water want to achieve a sustainable future together with their delivery partners. CWA switching to HVO fuel at their Monkton depot supports the ambition to transform emissions and achieve net zero carbon. I am delighted to see this initiative up and running.
---
---
"Well done to the CWA team who rolled this out."
---