Video: Final designs for Academy Street in Inverness up for discussion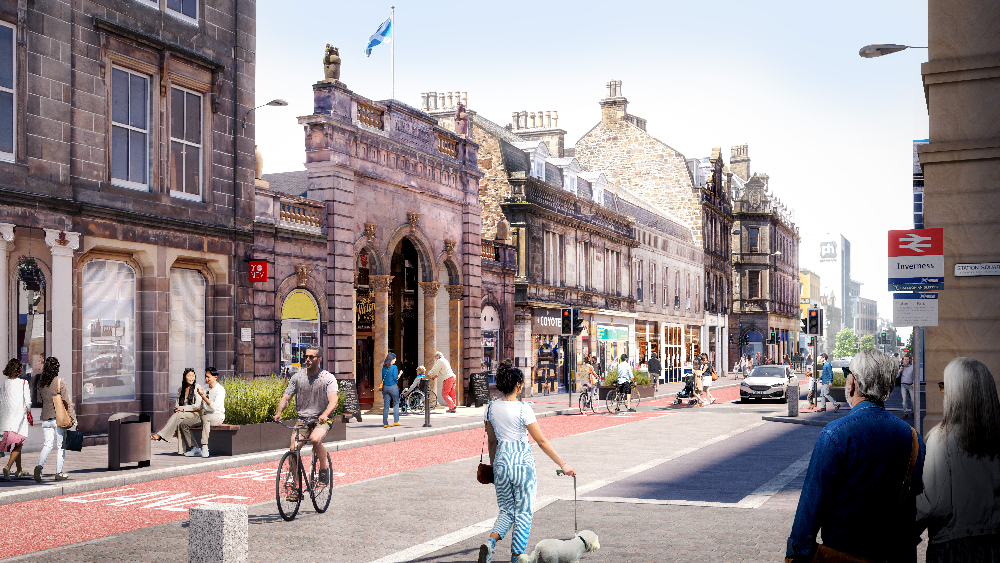 A report on The Highland Council's proposals for 'Making Academy Street a Place for Everyone' will be considered by members of the City of Inverness Area Committee next week.
Key features of the proposed design for Academy Street include:
Widening of pavements to make it more attractive for pedestrians as well as hospitality businesses who will be supported to explore options for pavement seating for customers.
Introduction of a bus lane which will also be used by taxis, emergency services and cyclists.
A reduction in private vehicles to less than 2,000 a day achieved by changing how private vehicles enter and exit Academy Street:

Cars coming from Millburn Road will turn left into Union Street and emerge from Queensgate. There will be no left turn for cars exiting Queensgate, instead vehicles will turn right or continue along Strothers Lane.
Vehicles approaching Academy Street from Chapel Street will turn left at Strothers Lane.
Drivers coming into the city via Chapel Street and Church Street will not be able to access Queensgate but will instead turn left onto Post Office Avenue and then left onto Academy Street.

No change to the quantity of parking, disabled parking, loading bays and taxi ranks.
Introduction of trees and planting.
At the meeting, councillors will be asked to note the design progress, which strikes a balance between delivering sustainable transport, city centre regeneration, and supporting the city centre economy.
---
---
They will also be asked to agree that officers proceed with finalising the proposed design and consult on a Traffic Regulation Order.
Leader of Inverness and Area Cllr Ian Brown said: "The project is in a live design process, and, subject to Members agreeing the recommendation next week, officers would look to continue the design process, including consultation and engagement, as explained in the report.
He added: "Whilst assessment of economic impact does not form part of the outputs for the design process officers are working through with Scottish Government, this will be undertaken as the project progresses, building on the work developed to date."
---
---
Depute leader of Inverness and Area, Cllr Chris Ballance said: "The Council has been looking at ways to improve Academy Street for several years – this is the culmination of these discussions, and a substantial amount of consultation with groups of stakeholders.
"The intention is to turn Academy Street from a road into a place to visit. The plans will allow vehicles to access every business in the area for shopping, deliveries, meetings etc. while discouraging through traffic.
"It will improve the public realm, making Academy Street a more attractive place to spend time in, whilst being respectful of the architectural history, identity and importance of Academy Street within Inverness city; and make Academy Street safer and more accessible for active travel users."
---