Video: Handover marks milestone in Kingdom and University of St Andrews partnership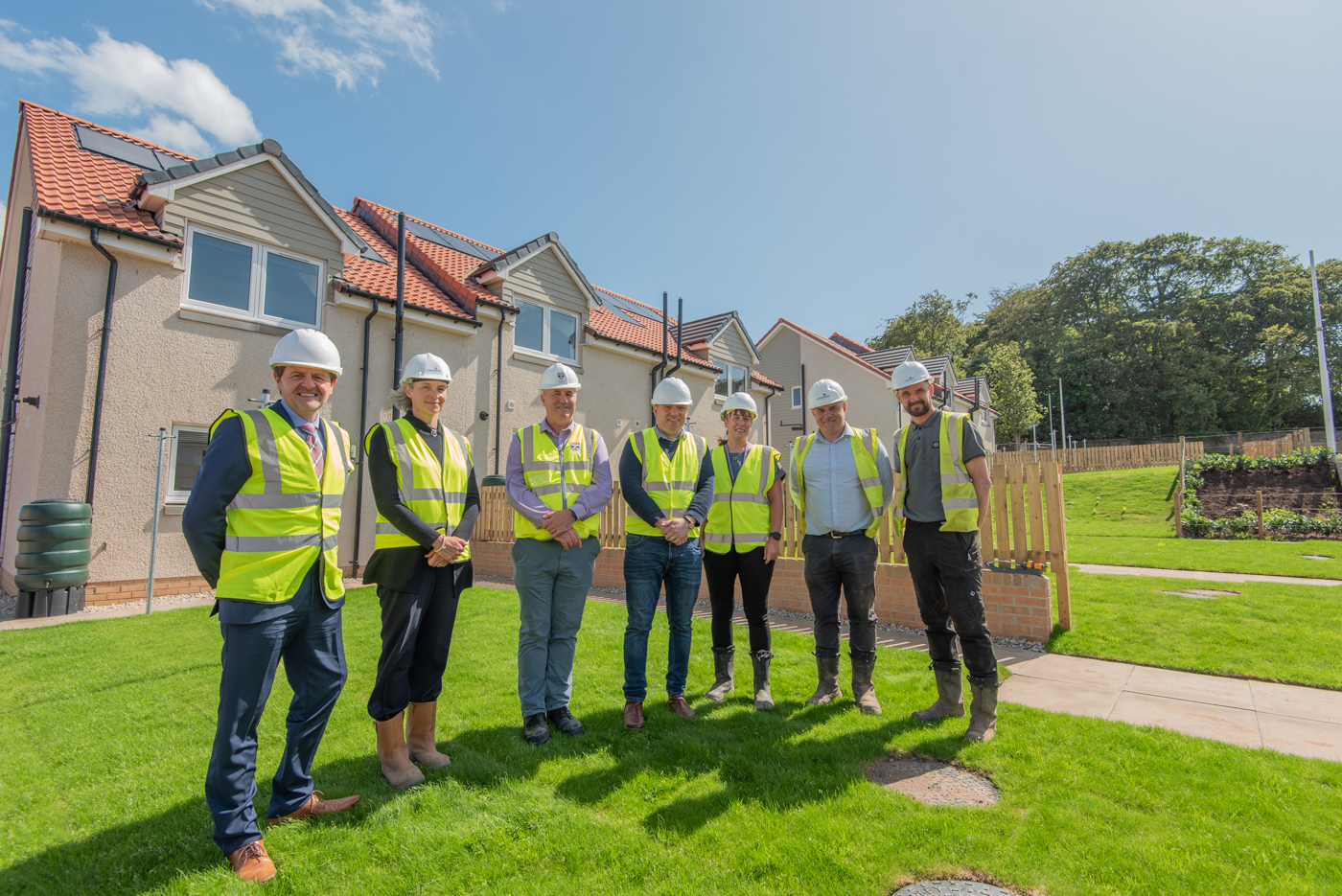 Kingdom Initiatives and the University of St Andrews are celebrating the handover of 22 new affordable homes in the town as the first phase of an exciting new 'university village' completes.
Working in partnership for the first time, this pioneering project at The Grange will offer much-needed affordable housing for postgraduate students and university staff, and help reduce accommodation pressures in St Andrews.
When complete the new development will provide a mix of 61 houses and cottages flats for rent, with 14 of the properties being identified as houses of multiple occupation. The University of St Andrews will sign occupancy agreements with customers, while Kingdom will manage and maintain the homes.
---
---
Kingdom Initiatives chair Mark Easton attended The Grange for the initial handover of homes and said: "I'm delighted to see the first homes handed over as part of the pioneering partnership between Kingdom Initiatives and the University of St Andrews. These homes highlight our joint commitment to enhancing the lives of postgraduate students and academics through thoughtfully designed, affordable housing. We look forward to the positive impact these homes will have on the University community and the wider community in St Andrews."
University of St Andrews vice-principal (Research, Collections and Innovation), Professor Tom Brown, said: "The University recognises the importance of providing high-quality, affordable housing for those who come to study and work in St Andrews. This unique partnership with Kingdom Housing Association delivers both sustainable and affordable homes for postgraduate students and staff, and their families. The release of the first 22 homes could not be more timely given the cost-of-living and energy crisis and a shortage in supply of this type of accommodation.
Video courtesy of the University of St Andrews
---
---
"In its 2022-2027 strategy, the University has made a firm commitment to innovation, sustainability and social responsibility, working with partners to overcome challenges and make investments and decisions that benefit the whole St Andrews community. We are hopeful developments like The Grange will help ease housing pressures on the town and look forward to our first occupants moving in this semester."
All of the homes have been built to Building Control's Silver Active standard of sustainability, are highly energy efficient and are fitted with solar panels. Hydrogen-ready boilers have been installed, an environmentally conscious choice that offers flexibility by accommodating both natural gas and pure hydrogen. This forward-thinking approach supports the transition to more sustainable energy sources, contributing to the reduction of the project's carbon footprint.
"We are thrilled to be part of this groundbreaking partnership with the University of St Andrews", said Tom Barclay, Kingdom Group chief executive. "This project is a brilliant example of how much can be achieved through close collaboration and it underlines our commitment to building innovative and sustainable communities. The University of St Andrews is a truly world-class organisation and therefore I'm proud that the Kingdom Group has been able to support the University's goals of providing high-quality affordable homes to postgraduate students."
The initial handover lays the foundation for a further 39 homes which are due to complete in phases in Winter 2023 and Spring 2024.
---