Video: Morgan Sindall marks year of operational and strategic progress despite market headwinds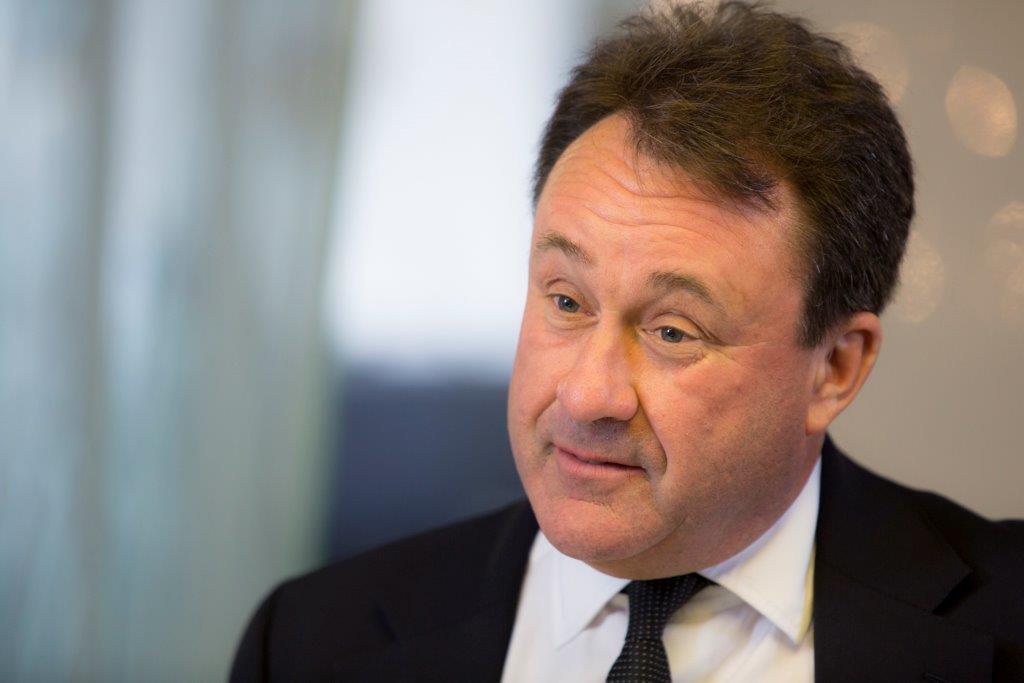 Morgan Sindall has reported a record year for revenue and profits before tax despite market headwinds, with partnership housing specialist Lovell making a significant contribution.
Revenue for the full year 2022 was up 12% to £3.6 billion, while adjusted profit before tax grew 7% to £136.2 million. There was, however, an exceptional post-Grenfell building safety charge of £48.9m and intangible amortisation of £2.0m.
The group's balance sheet remains strong with net cash of £355m, and with a high-quality secured workload of £8.5bn, the Group is looking forward with optimism.
---
---
Chief executive John Morgan said that inflationary pressures and supply issues had been "a significant headwind throughout the year" but in the past two or three months there have been signs that inflation, particularly labour inflation, had plateaued and was starting to fall.
He said: "The group delivered a strong performance in 2022, with significant strategic and operational progress made across the business despite the market headwinds. These results are another record for the group and they reflect the high quality of our operations and the talent and commitment of our people.
"With the more challenging economic backdrop, our strong balance sheet including our substantial net cash position provides us with confidence and enables us to continue operating efficiently and effectively. Particularly, it allows us to continue making the right decisions for the long term, to maximise our competitive advantage, and to best position us in our markets for continued sustainable long-term growth.
---
---
"We remain committed to delivering economic, social and environmental value for all our stakeholders, and I am particularly pleased that the Group has retained both its 'AAA' rating from MSCI and its 'A' rating from CDP for our leadership on climate change.
"While there remains significant macroeconomic uncertainty, Morgan Sindall is a strong and agile business which is well-placed to overcome the challenges of the coming year and also well-positioned to take advantage of the opportunities that arise in this type of environment. There are early signs that inflation, particularly labour inflation, has plateaued and is starting to fall in some areas. We look forward with optimism and although it is still early in the year, we're well-positioned to deliver a result for 2023 which is in line with our current expectations."

With profits totalling £37.4m, partnership housing specialist Lovell has announced another record performance in its year-end figures, up 12.7% compared with last year.
---
---
Lovell regional managing director, Kevin McColgan, said: "2022 has seen us deliver record financial results with strong growth achieved in revenue and profits across the board. Throughout both mixed tenure and contracting activities, we've increased the volume of units completed to almost 4,000 (YE 2021: 3,000) whilst also increasing our ongoing portfolio of long-term joint ventures and contracting schemes.
"The year end results are fantastic, especially given the continued turbulence in the UK economy and the wider landscape of construction material shortages, inflationary cost increases and slow planning progression in parts of the UK. Our success is undoubtedly testament to the ongoing strength and commitment of the entire Lovell team, our supply chain and our partnerships who work relentlessly to achieve our ambitions.
"As we enter an even more challenging time for the housing industry, it is pleasing to know that our partnership model offers us some protection from projected market conditions."
"In Scotland, we recently started infrastructure works at The Crossings at Queensferry, just outside Edinburgh. The 400 homes in a prime site will provide much needed supply for the area and we are looking forward to launching sales in March this year."
---