Video: Work begins to transform the A9/A904 at Westfield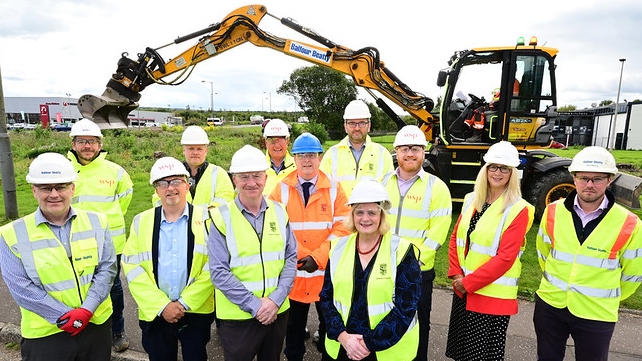 Balfour Beatty has begun work on Falkirk Council's A9/A904 Westfield infrastructure improvement project.
The first phase of the contract will see the international infrastructure group undertake preparatory work, which includes establishing a compound on the former Met-Tech site in Westmains Industrial Estate.
The site compound will house offices, facilities for workers, and the heavy plant machinery needed to deliver the transformative project, which aims to unlock significant economic benefits for the Falkirk area, including the £100 million Gateway development project.
---
---
Later in the year, the firm will resurface Earlsgate Roundabout and upgrade the existing traffic lights to an 'intelligent system' which will further improve traffic flow.
Following full contract award from Falkirk Council, which is expected later this year, the main phase of construction work will get underway in early 2024. From that point, major construction work will be undertaken to create dual carriageways, remove Midthorn Bridge, construct a new roundabout at the West Mains/Laurieston Road junction, and install crossing signals at Westfield roundabout. A new roundabout will also be built on the A9 next to the Helix, providing access to the proposed Gateway development.
Throughout the 28-month contract, Balfour Beatty will work closely with the council's Employment and Training Unit to fulfil its contractual commitment to create job and training opportunities for people living in the Falkirk Council area. This includes three new Modern Apprenticeships and, of the 28 people that will be directly employed by the firm on-site, eight will be newly created roles for local people.
---
---
In addition, Balfour Beatty will also deliver environmental benefits, planting over 1,700 trees, 9,000 hedgerow plants, 7,500 mix plants and 5,000 reed plants.
Cllr Cecil Meiklejohn, leader of Falkirk Council, said: "Having Balfour Beatty begin work so quickly after council agreed to award the company the contract not only highlights our commitment to move this project on at pace but also underpins our drive to enhance the area's attractiveness to businesses and visitors. By embarking on this major project, we will stimulate economic growth, create job opportunities for local people, and ultimately improve the lives of those living in the area."
Hector MacAulay MBE, managing director of Balfour Beatty's regional business in Scotland, said: "We are delighted to be working with Falkirk Council to commence the preparatory works required for the A9/A904 improvement project which on completion, will significantly improve travel for the local community.
"Our proven capabilities in delivering complex infrastructure schemes combined with our in-depth local knowledge, makes us well placed to deliver this transformational scheme and we look forward to works commencing in earnest next year."
---
---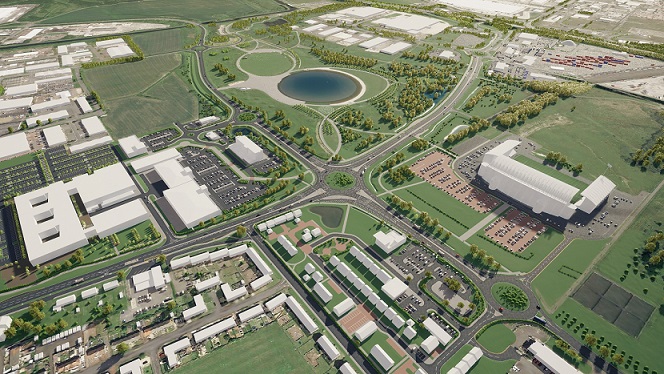 The A9/A904 Westfield project is the largest and most significant infrastructure investment under the council's innovative Tax Incremental Finance programme which utilises revenue generated from commercial development to fully fund roads infrastructure improvements.
The initiative has also secured £14m from the UK Government's Levelling Up Fund, highlighting its importance in improving connectivity, accessibility, and economic growth in the region.
Once completed, the project will enhance active travel choices, unlock previously underdeveloped land, and act as a catalyst for the upcoming Gateway development which will feature a vibrant mix of retail, leisure, residential, and business facilities.
---
---
Cllr Paul Garner, spokesperson for economic development, said: "The A9/A904 Westfield project is the centrepiece of our efforts to enhance connectivity and drive economic growth through our innovative TIF programme. With the construction work set to unlock underdeveloped land and pave the way for the Gateway development, we expect a significant boost to the local economy. The support from the UK Government further underpins the importance of this project."
---