Virgin Money invests £14m in Ripple Energy's co-operative wind farm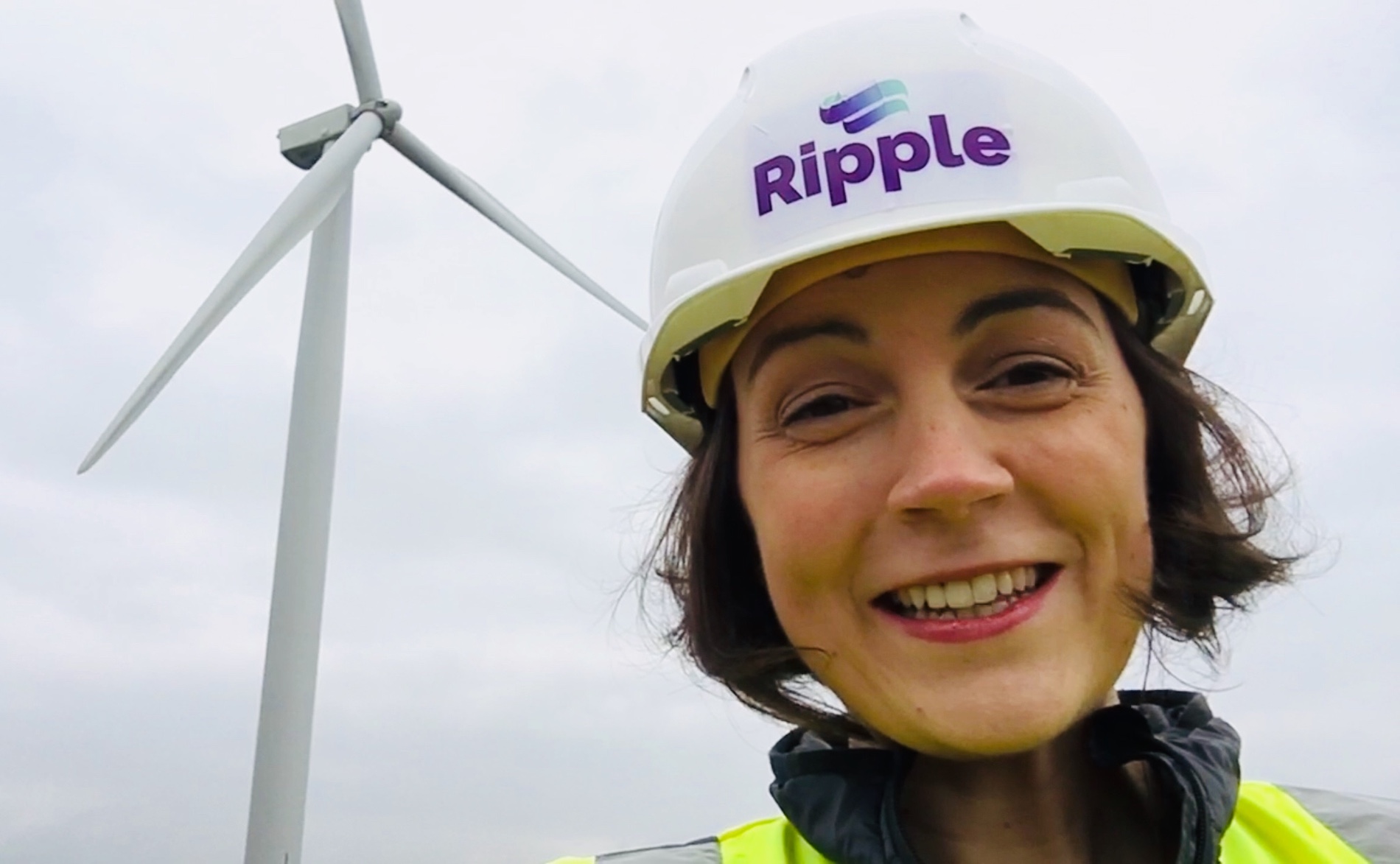 Virgin Money has made a £14 million agreement with Ripple Energy to facilitate the development of an innovative 18.8MW wind farm in South Ayrshire.
The Kirk Hill Wind Farm, which will be partly owned by individuals, small businesses and commercial property investor Bruntwood, will be operated on a co-operative basis. With eight turbines, it will have the capacity to power roughly 20,000 homes and is expected to curb over 31,760 tonnes of CO2 emissions annually once it becomes fully operational in Q1 2024.
This transaction reflects Virgin Money's commitment to reducing carbon emissions by 50% across all their financing by 2030, in line with their objective of having 10% of their business loan book made up of 'Sustainability Changemakers' by FY27.
---
---
This recent loan pushes the bank's total investment in energy and environmental financing to nearly £250m, however, the project introduces an additional sustainability aspect.
Ripple Energy's unique business model allows households and businesses to hold a share of a large-scale wind farm via a co-operative. The new Ayrshire wind farm will be part owned by over 5,600 households nationwide, along with 19 small and medium-sized enterprises (SMEs) and Bruntwood, which purchased a 42.2% stake in the co-operatively owned site. Instead of receiving dividends as a return on their investment, these green stakeholders will benefit from stable power for a greener future.
Ripple Founder & CEO Sarah Merrick and Chris Oglesby, CEO of Bruntwood, expressed their gratitude towards Virgin Money for their proactive involvement. They believe this endeavour not only fosters consumer ownership in the energy market but also sets a precedent for future renewable energy projects worldwide.
Adam Heslop, Virgin Money's senior director, renewable energy, said: "We are accelerating our drive to fast-track more renewable projects to contribute to the carbon reduction journey as quickly as possible.
---
---
"It's particularly pleasing to facilitate this project alongside Ripple Energy's team who have an excellent track record of developing renewable energy projects successfully and effectively.
"The strength and experience of our Renewables Team helped us understand their unique business model and see its potential for growth. There is also the bonus of involving individuals, businesses and local communities UK wide directly in the investment and the rewards of the project."
Ripple founder & CEO Sarah Merrick added: "We are extremely pleased Virgin Money made a proactive approach to Ripple. Alongside our members, this support is helping to drive a momentous shift towards consumer ownership in the energy market.
"We want these pioneering projects to become a blueprint for consumer-owned wind farms and solar parks around the world. We want to create a wave of green energy ownership that enables people to make a real climate impact, as well as stabilising their energy bills."
---
---
Chris Oglesby, CEO of Bruntwood, said: "We're committed to a sustainable and fair future, and we were proud to be the very first commercial property business in the UK to invest in a co-operative owned Wind Farm.
"It's fantastic to see Virgin Money back the development at Kirk Hill wind farm, which is a landmark project for green energy in the UK."
---