Viridis hires graduate to Falkirk office
Sustainable building services firm Viridis has renewed its commitment to investing in young people's futures with the hire of Euan Meikle, who has joined the company's Falkirk office.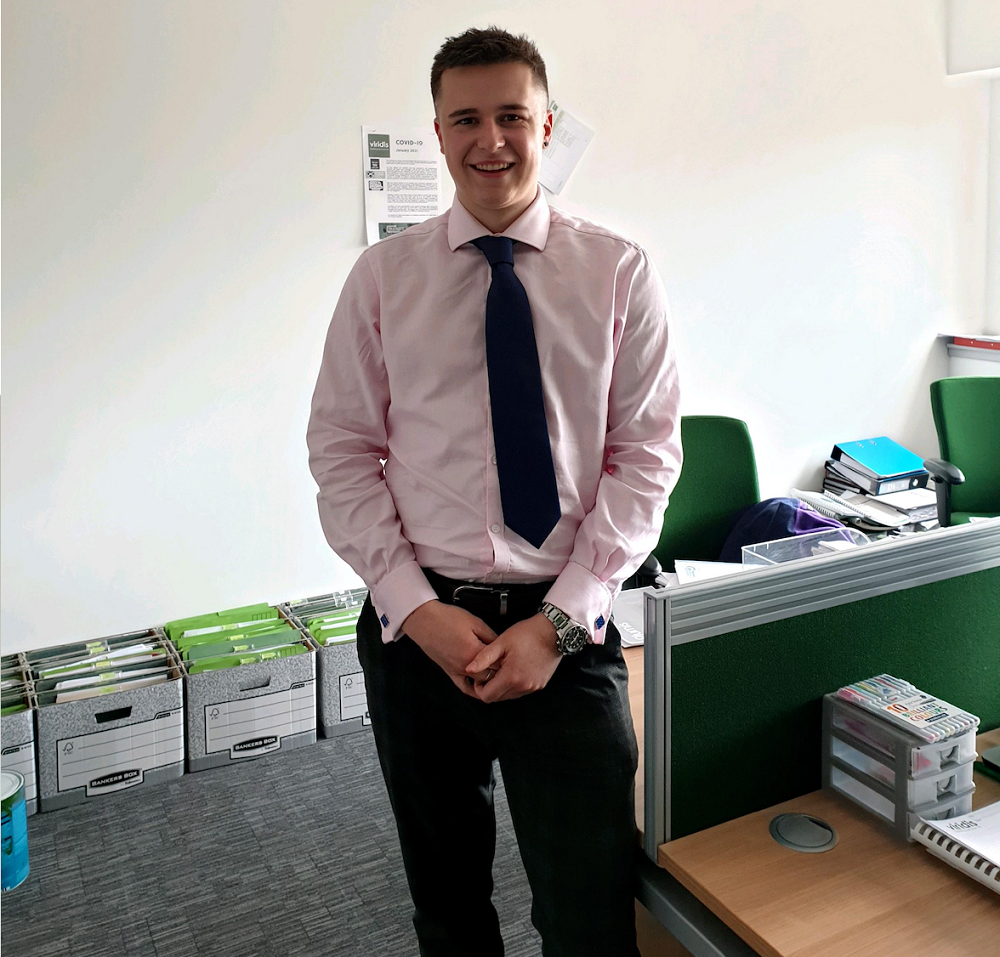 Currently studying building services engineering at Glasgow Caledonian University and due to graduate this summer, Euan joins the dedicated team which firmly believes that green solutions don't have to cost the earth.
Viridis said it is committed to training and educating the next generation of net-zero design engineers to nurture talent from the beginning of their career to create a greener, more sustainable future as well as help bridge the skills gap. It also employs a team with a wide range of backgrounds to ensure that sustainability and low-energy solutions are at the heart of its designs – rather than just an add on.
---
---
Euan said: "I am so pleased to have joined the Viridis team, as they really are leaders in sustainable thinking and working to create a greener, more sustainable future.
"When deciding my career path, I knew engineering was the route I wanted to take as I really enjoy both logical and lateral thinking – appealing to my creative and pragmatic side. Having the ability to design in a modern way that creates change is something I feel strongly about.
"I'm enjoying my role at Viridis more and more each day and it's great to be surrounded by knowledgeable and experienced colleagues at all stages of their career as I'm learning so much from them."
Lee Marshall, managing director at Viridis, is a leader in sustainable thinking and part of Team Lincolnshire, BEN Leadership Group, D2N2 Peer Network, Forth Valley Chamber of Commerce as well as working with Innovate UK.
---
---
He said: "We are always looking for diverse talent who can bring new ideas and thought processes to the team, so having Euan join the company is a breath of fresh air. He's settled into the team and the Falkirk office really well and we're looking forward to having him in full time once he completes his studies.
"We are firm believers in recruiting young talent and upskilling them to become truly sustainable designers and engineers. For us, sustainability isn't just an add on, but it's at the heart of everything we do as we know that being sustainable and saving CO2 emissions is about spending as little as possible in order to save as much as possible. As a result, we offer a different perspective to our clients and the projects we are involved in."
---