Viridor unveils proposal for new Scottish energy recovery facility
Plans have been unveiled for a multi-million-pound energy recovery facility (ERF) south of Larkhall in South Lanarkshire.
About this development:
Authority:

South Lanarkshire

Type:

Commercial

Applications:

Team: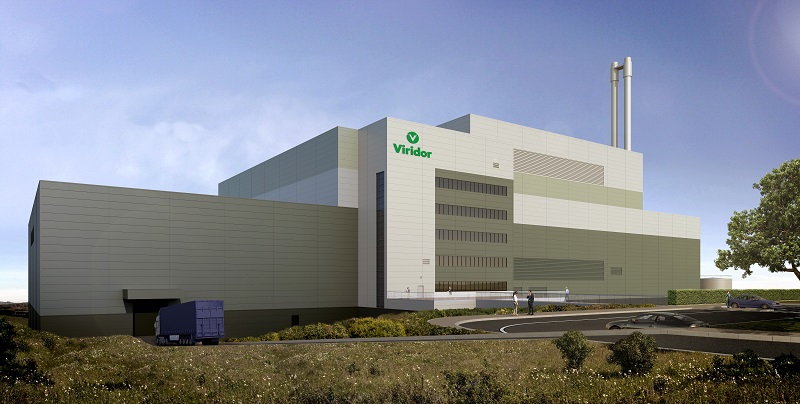 Viridor said its Overwood ERF will transform up to 330,000 tonnes per annum of non-recyclable municipal, commercial and industrial waste into energy in the form of heat and electricity.
The proposed development is to be located on land adjoining the existing Dovesdale logistics and waste management complex which already has planning permission for an ERF Facility. As part of this planning application, subject to receiving planning permission, the existing permission will be revoked.
---
---
This proposal is in direct response to the Scottish Government's zero waste strategy and the forthcoming ban on the landfilling of food, paper, garden and any other biodegradable household waste by 2025. According to the Scottish Environment Protection Agency (SEPA), Scotland sent 1.46M tonnes of household and similar waste to landfill in 2019.
A Proposal of Application Notice (PoAN) has been submitted to South Lanarkshire Council that has kick-started a comprehensive consultation programme. Virtual public exhibitions are due to be held over the coming months, allowing interested parties the opportunity to find out more about what is proposed provide feedback and comment to the project team.
The ERF will be very similar to the Viridor's, Dunbar ERF which uses proven and reliable technology to convert waste, left over from the recycling process, into energy and other reusable by-products. This is waste that would otherwise be sent to landfill. The facility will also generate around 34.1MW of electricity of which 30.7MWe will be exported to the national grid. This is enough electricity to power around 82,200 homes (more than half of homes in South Lanarkshire)
Like all Viridor ERFs, the plant would be designed to be Combined Heat and Power (CHP) enabled, so that heat in the form of steam or hot water can be exported to other local users as future opportunities arise.
---
---
The Overwood ERF would create up to 55 full-time operational jobs, as well as 500 throughout its construction.
Viridor planning manager (North and Scotland), Grant Scott, said: "The proposed Overwood Energy Recovery Facility is a state-of-the-art development that will play a vital role in diverting our everyday waste from landfill. By utilising waste left over from the recycling process, the facility will convert it into electricity, helping to meet the upcoming landfill ban and supporting the Scottish Government's Zero Waste strategy.
"Over the coming months, we look forward to presenting these plans to the local community. Whilst the ongoing restrictions regarding COVID-19 will impact how this is done, we have put together a comprehensive digital engagement programme and welcome everyone to get involved, ask questions and importantly provide us with feedback."
Following the consultation process, a planning application supported by an Environmental Impact Assessment (EIA) will be submitted to South Lanarkshire Council spring/summer 2021.
---