Wallyford Learning Campus development handed over to council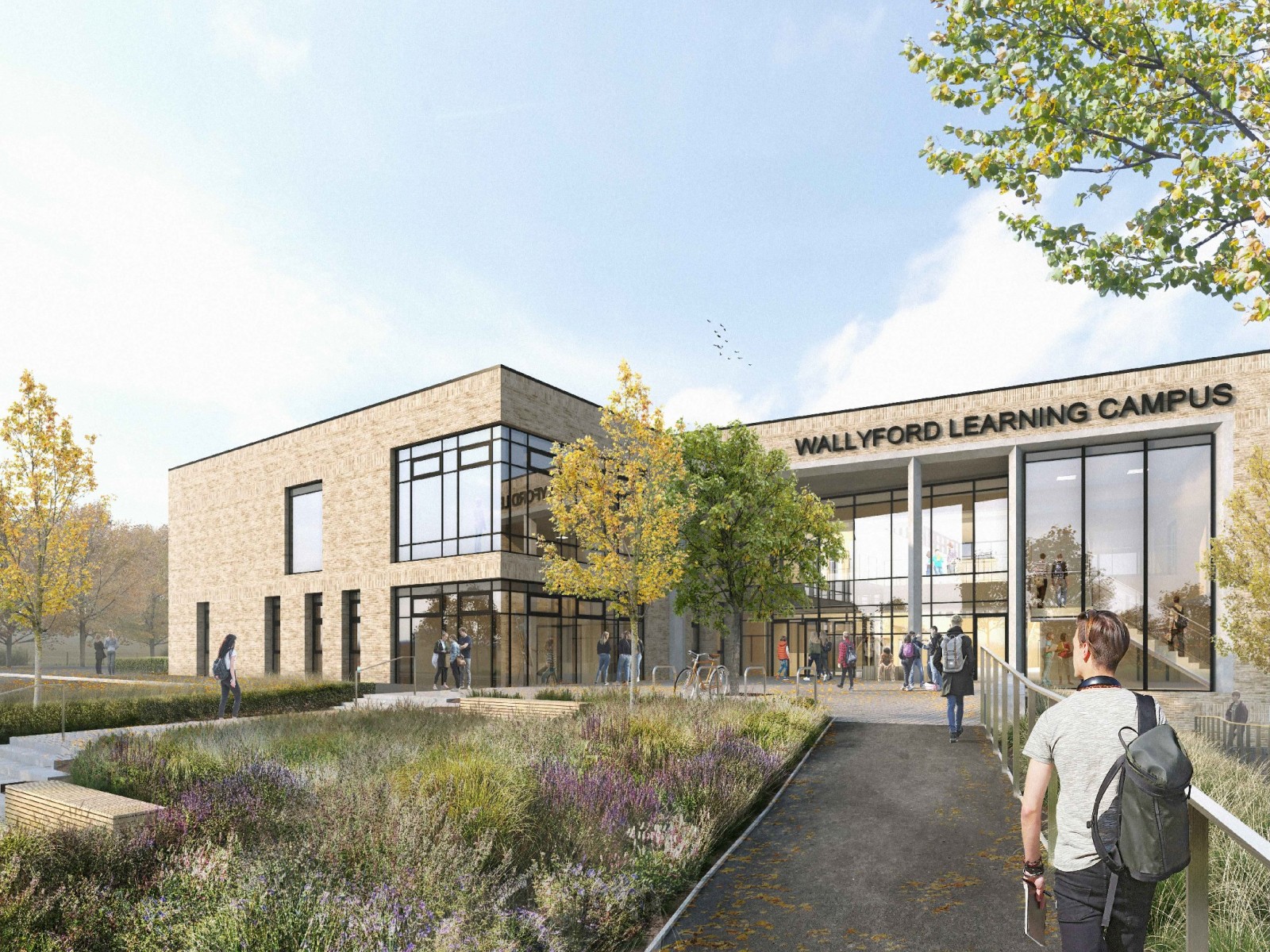 Wallyford Learning Campus has officially been handed over to East Lothian Council marking completion of the main body of works.
Wallyford Learning Campus brings together the newly-established Rosehill High School with further education partnerships, library, community centre and health and social care services.
East Lothian Council's development partner Hub South East appointed Morrison Construction as main contractor to deliver the project; architects firm jmarchitects undertook design works. All three firms worked together on a number of county projects, including the award-winning Wallyford Primary School which neighbours the campus site. Main works started in August 2021 with contractors navigating Covid-19 restrictions and significant construction market challenges throughout to achieve handover date.
---
---
East Lothian council leader Councillor Norman Hampshire, said: "Wallyford Learning Campus fulfils our ambition to make sure that the benefits of development are widely felt across East Lothian from high quality, modern schools to spaces for communities. The building and its grounds have been designed to maximise opportunities for people of all ages and interests and act as a hub for community activities and initiatives. It's a key part of our ambition for a dynamic, thriving East Lothian that enables our people and communities to flourish.
"I'd like to congratulate the teams involved in this impressive building. Given the significant challenges of the past few years it's an incredible achievement and shows the strength of the partnerships we have had throughout. I look forward to the coming months when we can welcome learners and communities in to enjoy this fantastic new campus."
Wallyford Learning Campus brings together the newly-established Rosehill High School with further education partnerships, library, community centre and health and social care services. It has been designed to offer inspiring, multi-use spaces that benefit learners and the wider community. The development received funding as part of phase 1 of the Scottish Government's Learning Estate Investment Programme (LEIP).
Surrounded by three synthetic and two grass sports pitches, the landscaped grounds include separate gardens for The Brae, Rosehill's provision for young people with severe and complex needs, and for the community playgroup's area. There is also Community Agriculture Academy which will be used by SRUC to deliver qualifications from the site. Edinburgh College is part of the campus site delivering construction qualifications. The building has been designed as inspiring, multi-use spaces offering opportunities for learners and benefits for communities.
---
---
Scott Brown, Hub South East's project director, added: "Reaching completion on the new Wallyford Learning Campus is a fantastic achievement and is testament to the hard work involved between all parties and across our supply chain to ensure that this exciting new learning space for Rosehill High School is ready to welcome its first pupils in August. As well as providing a state-of-the-art educational setting, it's a real collaborative asset for East Lothian, allowing the development of community, further education and business partnerships that will leave a lasting legacy.
"This was the first LEIP project to start on site in Scotland and is the first secondary school to be delivered through this new Scottish Government programme. We're proud to have been entrusted with its successful delivery, further cementing our excellent partnership with East Lothian Council, and from the feedback received so far, we're confident that young people, staff and local people will love their new Campus."
Works will now continue to the internal areas to establish the spaces ready for phased opening. Rosehill High School will be the first part of the building to open from 15 August, followed by the Margaret Oliphant Library which is moving from its current location within Wallyford Primary School. The internal and external sports areas are expected to open in October and Wallyford Community Centre in November. East Lothian Health and Social Care's community-based support for older people and adults with complex needs is due to open in November.
David Ewing, managing director, Morrison Construction Central, added: "The whole team are proud to have been a part of this fantastic project, which has created the first-class educational facility that the staff and students at Rosehill deserve. We have enjoyed a productive relationship with Hub South East and East Lothian Council throughout the project and look forward to seeing the benefits that the Wallyford Learning Campus will bring to the local community for years to come.
---