Wates Group poised for growth as order book soars to record £6.6bn
The Wates Group ended 2020 with a record forward order book of £6.6 billion, up 13.5% from 2019, after securing £2.4bn of new work last year.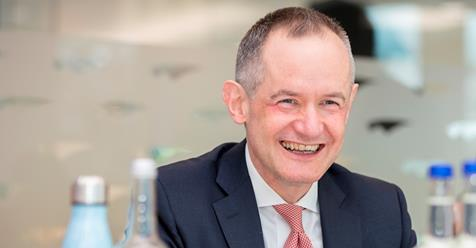 In one of the most challenging years in its 124-year history, the family-owned construction, residential development and property services company delivered EBITDA of £14.7 million and pre-tax profits of £1.7m (after exceptional costs of £11.4m) from a turnover of £1.45bn. It ended the year with £215.9m of cash (and £161.6m of net cash, which was £50.8m up on 2019) and, in addition, has access to an undrawn £120m revolving credit facility.
The group accessed £50m of bank funding through the Coronavirus Large Business Interruption Loan Scheme and received £7.7m of income from the Coronavirus Job Retention Scheme. As a UK-based employer, the group made a total tax contribution of £107m to the Exchequer.
---
---
Wates Residential increased its turnover by 21.1% and accounted for 52% of all work won across the group, including its appointment as development partner for Harrow Council's £600m, 1,500-home regeneration scheme.
In November, the board approved plans to invest significantly in its housing businesses and in the measures needed to improve the environmental sustainability of the group's operations.
Wates said the business adapted quickly and effectively to the restrictions imposed as a result of the pandemic, with site productivity in the final quarter of the year approaching pre-pandemic levels, creating real optimism for 2021 and beyond.
David Allen, chief executive, the Wates Group, said: "We began 2020 with enormous optimism, having just achieved the highest level of profits the Group had generated for almost a decade and a record order book. Within three months, the pandemic left us facing a battle for survival. That we finished the year with a positive result is a credit to the remarkable efforts, resilience and adaptability of everyone at Wates.
---
---
"The pandemic challenged us to work in different ways and to adapt. We reorganised our business to focus on helping to tackle the UK's housing shortage, supporting the public sector to build back better and investing in the modern methods of construction that will enable us to meet our customer's needs in the future. Together, we have set the business up to succeed and we remain committed to our goal of becoming the most sustainable, trusted and progressive business in the sector."
---