Wave of apprentices being supported at Montrose Port
Montrose Port has positioned itself as an incubator for the next generation of engineering talent through apprenticeships both with the Port Authority and tenant businesses.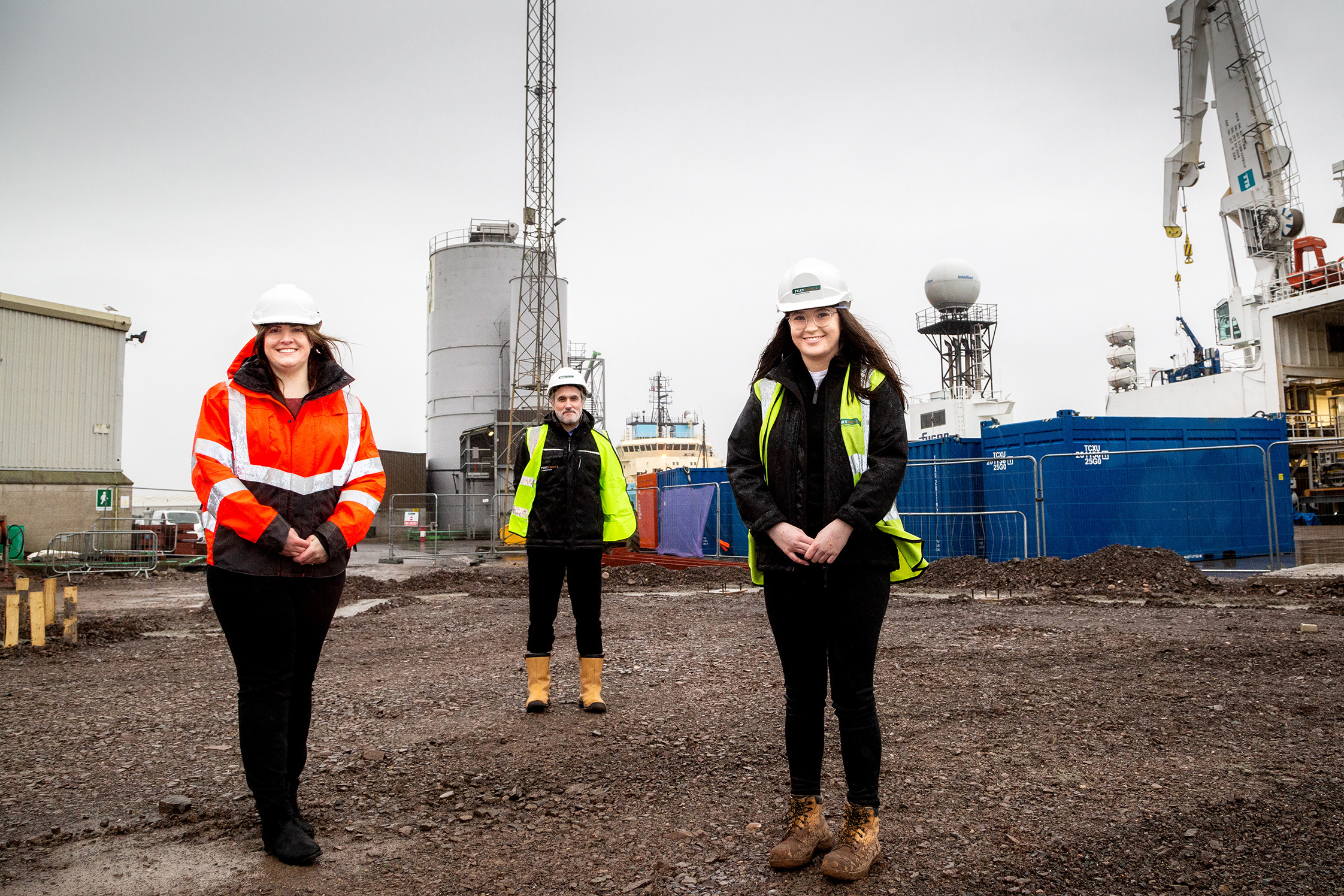 To mark Scottish Apprenticeship Week (March 1-5 2021), Montrose Port Authority surveyed tenants to find out how many people were benefitting from the apprenticeship scheme within the port community.
The survey shows that there are currently around 15 apprentices working with 30 businesses at the Angus port in a range of roles from vessel support to business development.
---
---
In addition to these roles, local contracting firm Pert-Bruce, which is leading the construction of a major new development in the port, has committed to having 10% of its total workforce as apprentices.
Pert-Bruce is currently constructing the planned onshore Operations base at Montrose Port for the new 1,075MW 114-turbine Seagreen Offshore Wind Farm being built 27km off the Angus coast in the Firth of Forth. Seagreen is a £3bn joint venture between Total and SSE Renewables and will be Scotland's largest and deepest offshore wind farm when complete in 2022/23.
One of Pert-Bruce's apprentices is 19-year-old Katy Davies, who is currently undertaking an apprenticeship in Construction and the Built Environment and will be supporting the teams on site during the works.
Ms Davies said: "I'm really happy I chose the apprenticeship path as it gives me exposure to so many areas of the business, all while allowing me to gain vital industry and vocational qualifications. I'm excited to get started on the Seagreen project and make a real contribution to the success of the project."
---
---
Brandon Bryant, commercial director at Pert-Bruce, added: "In addition to 10% of our workforce being apprentices, we are also the founders of and our Managing Director is the chair of Shared Apprentice Ltd, the Angus Shared Apprenticeship Scheme, which has 36 apprentices working across the whole trades spectrum in Angus and we will utilise them throughout the Seagreen project also."
As one of the biggest employers in the area, Montrose Port prides itself on being an active part of the local community and ensuring that the economic impact of major projects like Seagreen is felt across Montrose and the surrounding area.
Captain Tom Hutchison, chief executive of Montrose Port Authority, said: "The port is such an integral part of the local community, creating jobs and prosperity in the region. We also understand the vitally important role our port community plays in nurturing the talent of tomorrow, not just in our oil and gas operations, but across all areas of the harbour.
"This is why I'm particularly delighted that SSE has pledged to use local contractors like Pert-Bruce, who in turn are training local apprentices on our site and giving them exposure to new and exciting industries such as renewables and decommissioning. My hope is that many of these apprentices go on to start their own business and continue to make the Angus economy thrive."
---
---
Other tenants within the port which currently employ apprentices include Whittaker Engineering and Baker Hughes, as well as the Port Authority itself, which is supporting its Business and Commercial Manager, Lynn Harper, through a Graduate Apprenticeship in Business Management at the University of Dundee.
---