Winners unveiled of RIAS special category awards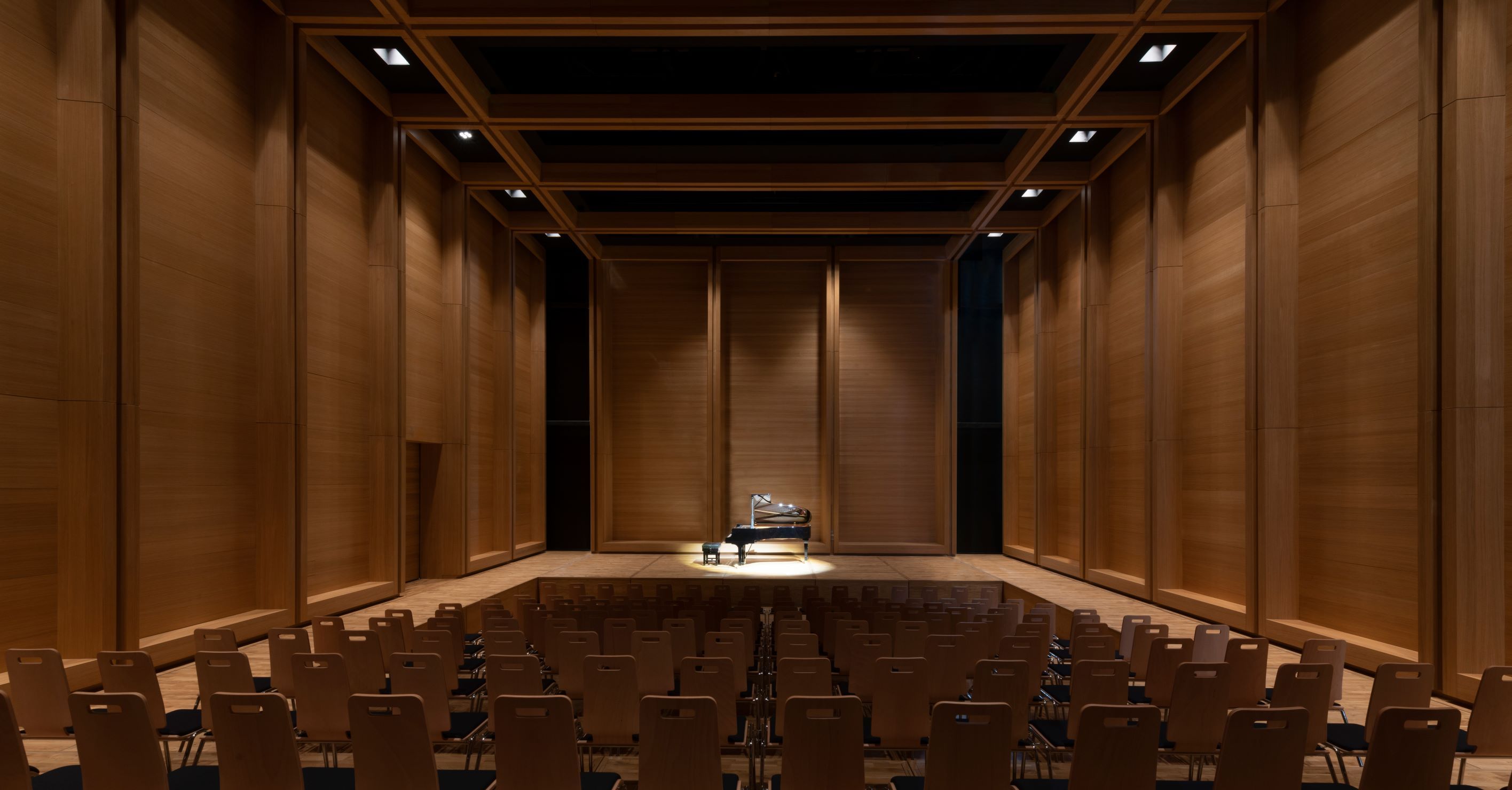 The Royal Incorporation of Architects in Scotland (RIAS) has announced the 2023 RIAS Awards special category winners.
In recognition of its role as client of the Laidlaw Music Centre, the University of St Andrews has been named Client of the Year.
The Laidlaw Music Centre, designed by Flanagan Lawrence, creates new opportunities for young people – including students as well as those from the local community - to connect with the performing arts. The first building dedicated to music in the university's 600-year history, the facility contains an intimate performing venue, flexible rehearsal space, and a high-tech recording facility, and creates a new quadrangle as an extension of the historic St Mary's Quadrangle – the oldest part of the University dating to the 16th century.
---
---
Within its pale sandstone walls, the oak-lined recital room contains exceptional technology that allows it to be physically reconfigured and acoustically 'tuned' at the touch of a button in order to suit anything from orchestral rehearsals to small-scale ensembles.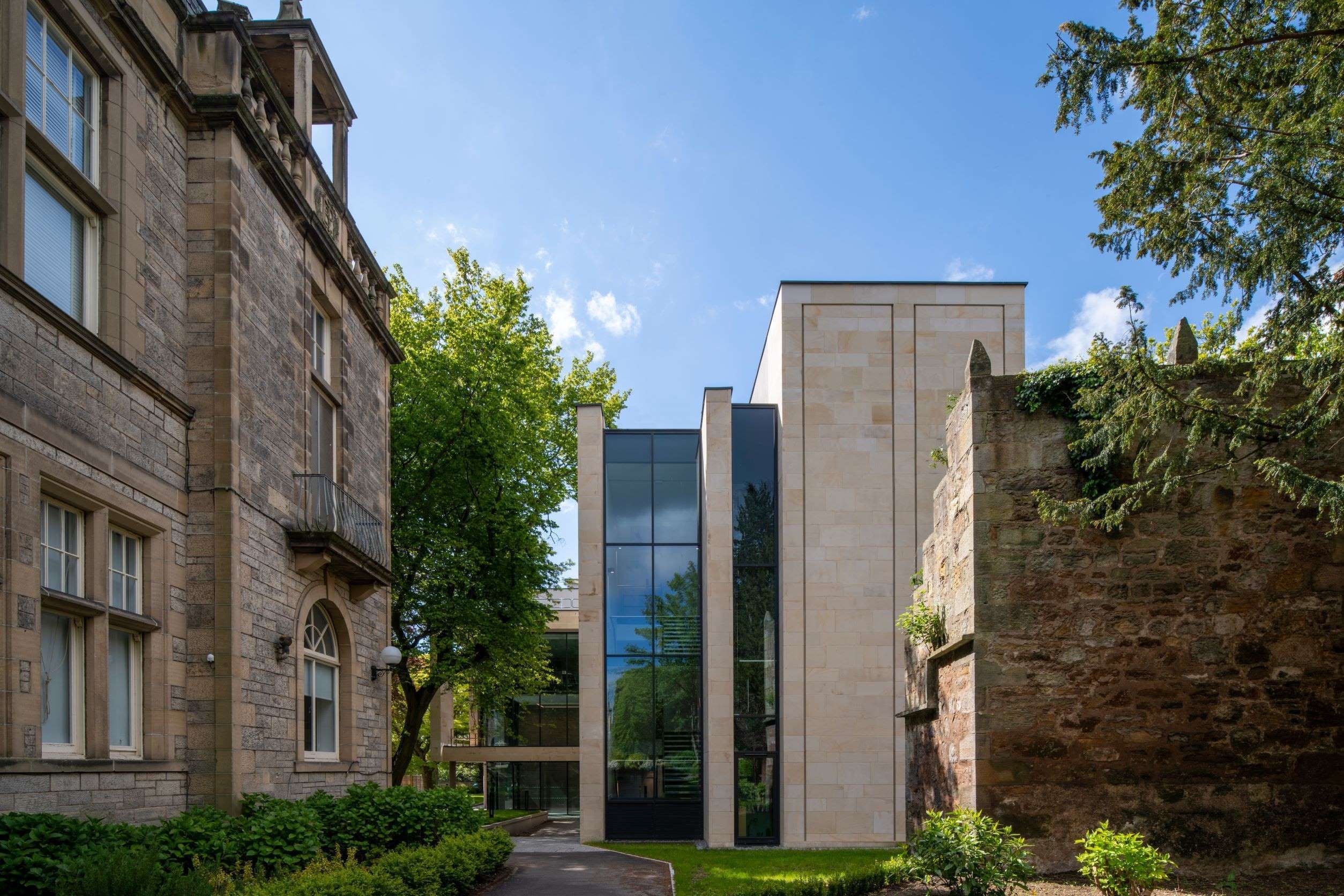 The 2023 RIAS Awards jury citation for the Client of the Year Award reads as follows: "The commitment of St Andrews University to this project has resulted in a beautiful building that is generous and welcoming to the community while being highly sophisticated in its technical performance.
"Uniting town and gown, the Laidlaw Music Centre hosts professional performers and local players alike. This openness to the community beyond the university faculty was a feature of the initial brief and is now evident in the operation of the completed building.
---
---
"While this project delivers excellent acoustic and spatial performance throughout, the university's dedication to excellence can be measured above all by the achievement of world leading innovations in the design and realisation of the McPherson Recital Room. Bravo."
RIAS chief executive Tamsie Thomson said: "The University of St Andrews has shaped its surroundings for centuries, and this award recognises the University's extraordinary commitment to harnessing its built environment for the benefit of students, staff, visitors and the people of St Andrews. The Laidlaw Music Centre is a fine addition to the University's mix of old and new buildings, and a testament to the University's skill as a client – supporting Flanagan Lawrence and the wider project team in creating a building that combines technical brilliance and social value, within a unique historic setting."
Rachel Tyrrell FCInstCES, secretary general of The Survey Association, added: "A key aim of TSA is to always support educational establishments and for them to be the best environments for learning. We are therefore delighted see the University of St Andrews winning the Client of the Year Award for 2023."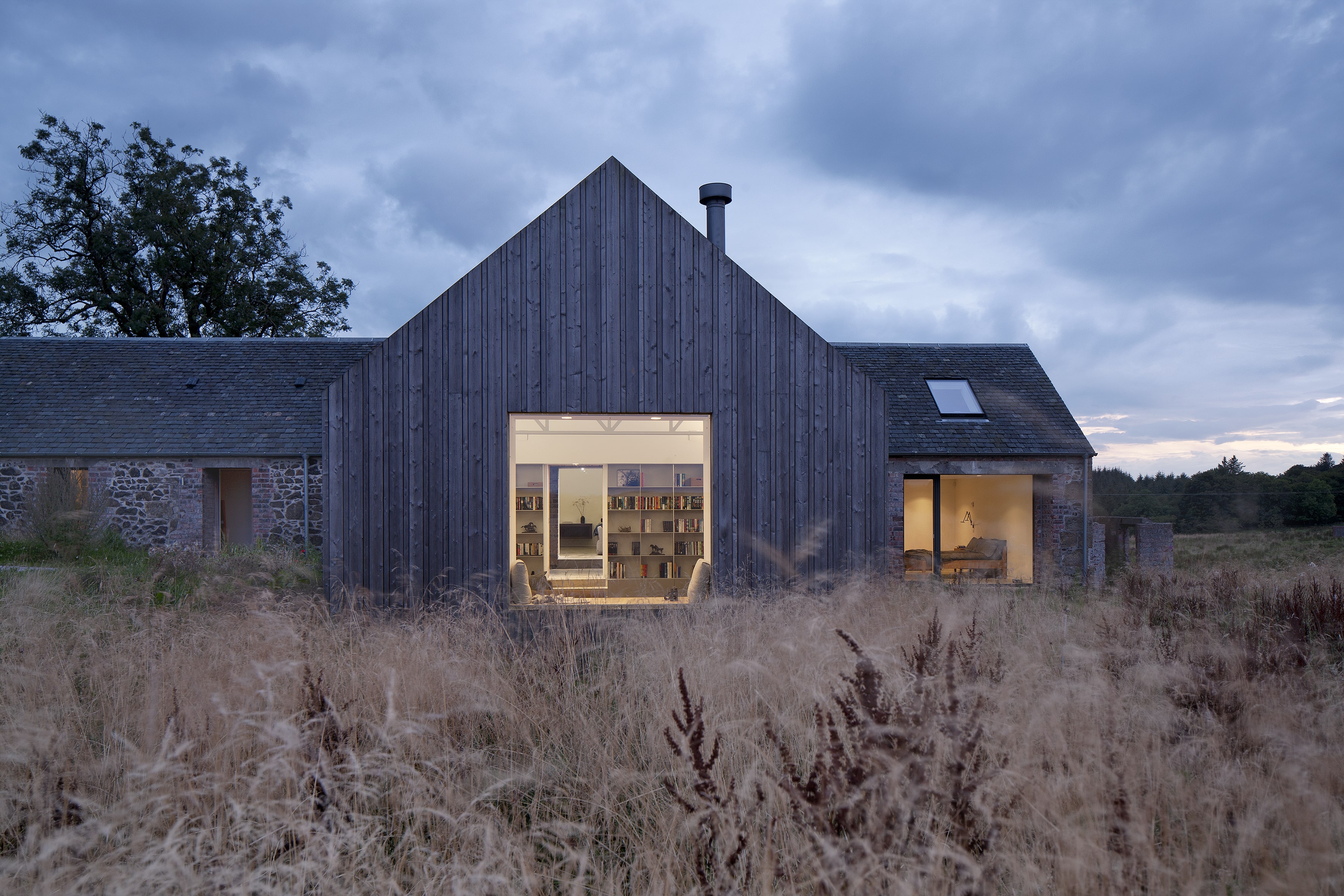 Cuddymoss – an ununsual new house in Ayrshire by Ann Nisbet Studio - has been named as winner of the annual Circular Economy Design Award.
---
---
Cuddymoss is located within and around a ruined building in the Ayrshire landscape – formed over two hundred years to house people and cattle. Ann Nisbet Studio conceived the project as a 'building within a ruin' – taking a quiet, honest and restrained approach that brings the building gently back to life as a home while retaining the character of the ruin. A simple timber-clad second building, connected to the ruin by a glazed link, provides additional space.
Sponsored by Zero Waste Scotland, the Circular Economy Design Award is a special category award within the annual RIAS Awards. A circular economy is part of the solution to the global climate emergency – one in which products and services are valued and made to last. Through this award, the RIAS and Zero Waste Scotland have worked in partnership over several years to promote circular economy approaches to building design and placemaking, with a view to minimising the construction industry's environmental impact.
The 2023 RIAS Awards jury citation for the Circular Economy Design Award reads as follows:
"Conceived as a building within a ruin, Cuddymoss is a great example of a beautiful, honest, and high quality retrofit. Very few alterations have been made to the ruin itself and the new intervention - a primarily timber framed structure – has been designed with its (distant) future removal in mind. The client talks of themselves of custodians of the ruin, so that it can be re-used by future generations.
---
---
"The project has benefitted from a collaborative approach, with the client fully embracing the importance of carefully selected materials, even finding old bricks for re-use in the project. Ann Nisbet Studio have demonstrated an approach to retrofit of the highest quality, with an understanding the importance of adaptability, deconstructability, and use of natural, healthy materials in design."
RIAS chief executive Tamsie Thomson said: "Cuddymoss is a hugely deserving winner of the 2023 RIAS Circular Economy Award, and an outstanding example of how architects in Scotland are playing a critical role in delivering our net zero targets through the adaptive re-use of old buildings and the responsible use of materials. We are very grateful to Zero Waste Scotland for their sponsorship of the Circular Economy Award, and for their work alongside the RIAS to promote low energy and circular design."
Zero Waste Scotland Built Environment lead Stephen Boyle said: "We are delighted to support the Circular Economy Award again and see first-hand examples of how Scotland's architects are leading Scotland's ambitions to deliver a circular built environment. Cuddymoss is an excellent example of valuing the assets and materials we currently have and reusing them, and at the same time designing for future reuse, by adopting circular design principles such as design for adaptability and deconstruction."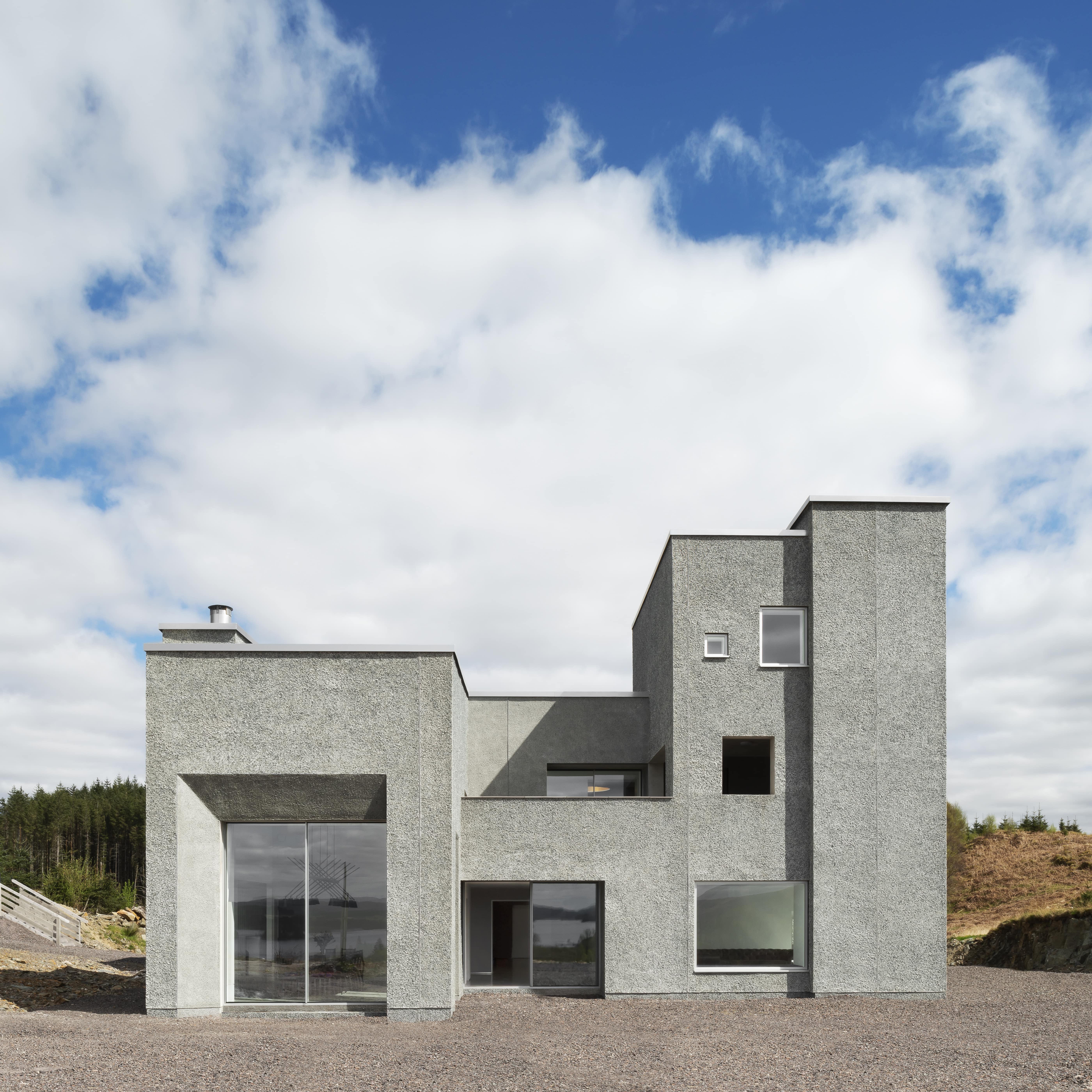 Hundred Acre Wood – an exceptional new home in Argyllshire – has won the inaugural Laurence McIntosh Architectural Interior Award.
---
---
Hundred Acre Wood was designed by Denizen Works as large family home that would do justice to its setting within a stunning landscape overlooking Loch Awe. The design draws upon Scotland's architectural heritage, and contains a series of striking and at times quirky interiors within its solid-looking exterior.
The award is sponsored by Laurence McIntosh – one of Scotland's leading principal contractors, interior designers and manufacturers of architectural joinery and bespoke furniture. This is the first year that the RIAS has given the award as part of the annual RIAS Awards programme.
The 2023 RIAS Awards jury citation for the Laurence McIntosh Architectural Interior Award reads as follows: "Hundred Acre Wood is a masterclass in interiors. It is a fabulously rich project in which spaces are dramatic and varied in proportion, and expertly handled in material detail.
"The central space - designed to house an 18ft Christmas tree - is formed of walls which are lined in textured clay plaster with gold mica flecks, a ceiling sprayed with recycled paper, and a 2m oculus lined with gold leaf. The result is a space which feels both deeply textured and lightly reflective. It's magic.
"Many rooms have been designed around distinct and bespoke pieces of furniture. Other set-piece rooms include one with a locally-sourced leather ceiling in a deep purple, another with a secret 'scooby-doo' bookcase door, as well as others with copper ceilings and charred oak cladding.
"At Hundred Acre Wood, space, light and material have been expertly crafted to create a distinctive style and rhythm - a kind of spatial poetry."
RIAS chief executive Tamsie Thomson said: "Hundred Acre Wood is a terrific project, and a very worthy winner of the inaugural Laurence McIntosh Architectural Interior Award. From the outside, the house appears as a sculptural fortress within a stark landscape – and once inside an extraordinary series of interiors is revealed, where Denizen Works have created moments of real joy. We are very grateful to Laurence McIntosh for their support for the Architectural Interior Award, which serves as a wonderful showcase for architectural talent in Scotland."
David MacDonald, owner, Laurence McIntosh, said: "We are delighted that Hundred Acre Wood by Denizen Works has emerged as the winner of the inaugural Laurence McIntosh Architectural Interior Award."We take immense pride in recognising and celebrating projects that not only push the boundaries of creativity but also exemplify excellence. Many congratulations to Denizen Works for their well-deserved triumph. This remarkable achievement is a testament to their extraordinary vision and talent."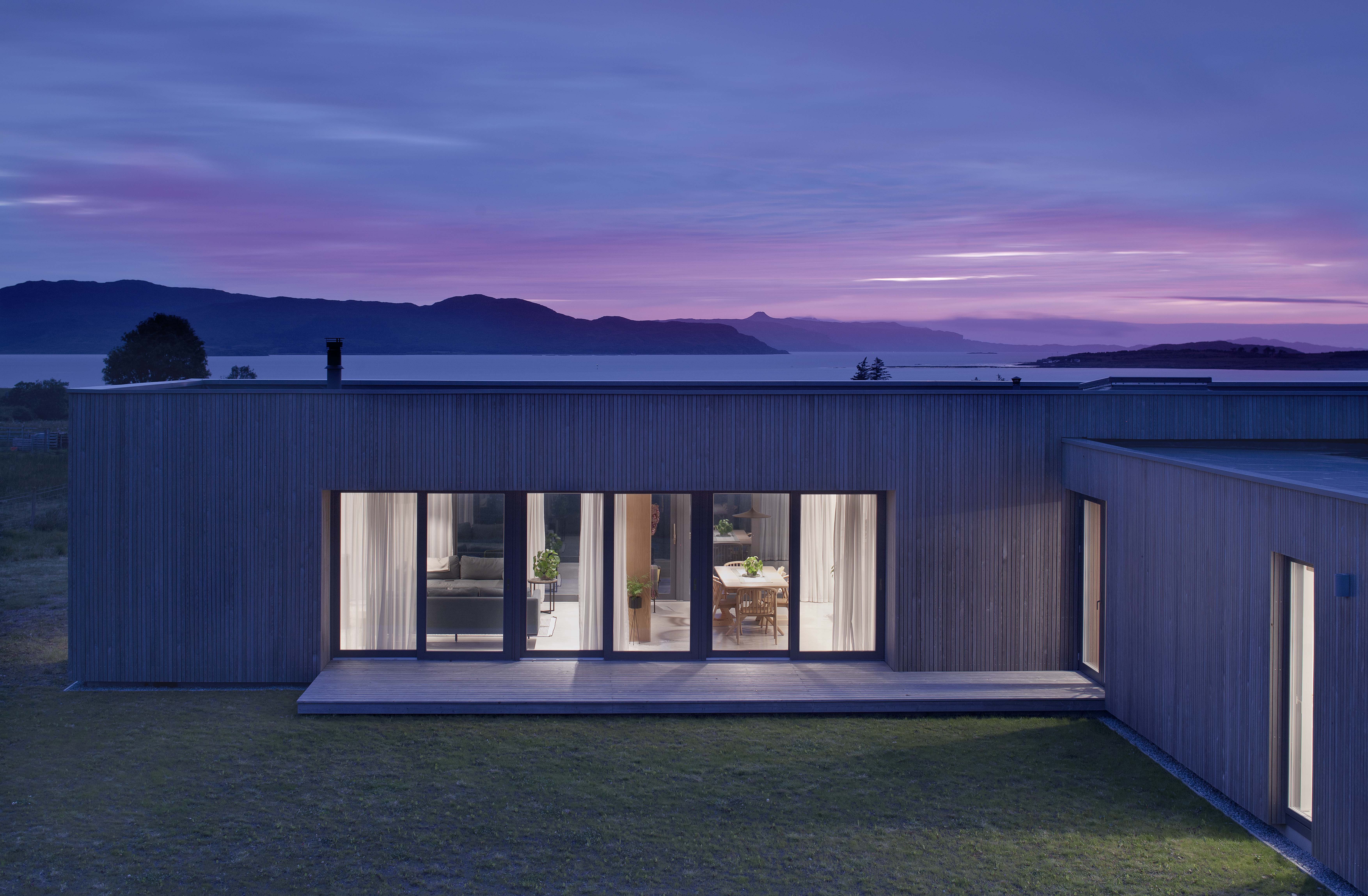 Half of Eleven – a new home on the Isle of Skye designed by Dualchas Architects - has won the Scottish Forestry/Wood For Good Best Use of Timber Award, a special category award of the Royal Incorporation of Architects in Scotland's (RIAS) Awards.
Dualchas Architects designed Half of Eleven as a self-build house, which the owners have built themselves on a modest budget as they work to regenerate their long-held but neglected croft in the coastal township of Breakish. The new house appears as a simple and unobtrusive addition to the landscape, with large windows in the main living space providing beautiful views, and timber cladding used to allow the building to blend naturally with its surroundings. The extensive use of timber continues inside, bringing texture and warmth to the home's bright and airy spaces.
The 2023 RIAS Awards jury citation for the Scottish Forestry/Wood For Good Award reads as follows: "Half of Eleven is a fantastic example of how timber can be used to create a beautiful simple family home, on a limited budget.
"The building was conceived with economic use of materials and is principally comprised of a timber structure, which has been highly insulated to reduce energy demands. Internally exposed timber beams provide texture character to the ceiling of the primary spaces. Oak plywood dressers elegantly divide the large main family living areas.
"Externally, vertical untreated larch has been used to clad the building and to create semi-enclosed external circulation zones. The silvering wood has been expertly installed by self-building clients and blends the building into the surrounding landscape."
RIAS chief executive Tamsie Thomson said: "Half of Eleven is a wonderful showcase for Scotland's timber industry, and a great example of how timber can be used to create buildings that are beautiful, functional and sustainable. As a natural and cost-effective material, timber can deliver extraordinary results, as this self-build project on Syke demonstrates. We are very grateful to Scottish Forestry/Wood For Good for their continued sponsorship of the award, and for their work alongside the RIAS to promote the sustainable use of timber in Scotland's construction industry."