Work begins on new permanent rail bridge at Old Kilpatrick
Network Rail is to begin work next month to demolish and replace the bridge over the railway on Dumbarton Road in Old Kilpatrick.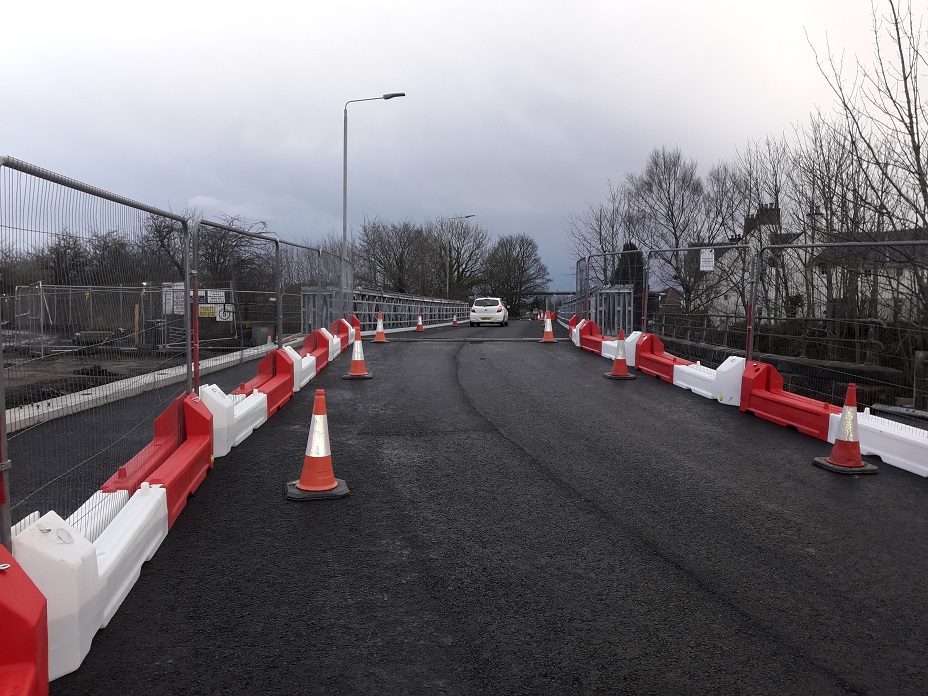 The new bridge will strengthen and safeguard the route for the long term after the deterioration of the current structure left it unsuitable for the weight and volume of traffic which passes over it daily.
Last year, Network Rail invested £1 million in building a temporary bailey bridge, which currently sits over the old structure and allows traffic to continue using the route.
---
---
The bridge will close to all vehicular traffic from August 2 to November 26 to allow work to be completed safely and efficiently.
Jeremy Spence, programme manager for the bridge replacement works, said: "Our investment in the temporary bailey bridge allowed the route to remain open to traffic for the last year, however, we now need to replace the existing structure with a permanent bridge that will benefit the community in the long-term.
"We understand that there will be some disruption in the short-term to road users and nearby communities. And, while the bridge will be closed to vehicular traffic until November, we are pleased that we'll be able to keep it open to pedestrians for the vast majority of the works.
"We are very grateful to all road users and the wider community for their patience while we carry out this vital work."
---
---
Network Rail said it has worked closely with West Dunbartonshire Council and other stakeholders to plan the demolition and replacement works, as well as the road closure and diversion.
---