Work set to begin on access platform for Nairn Links Beach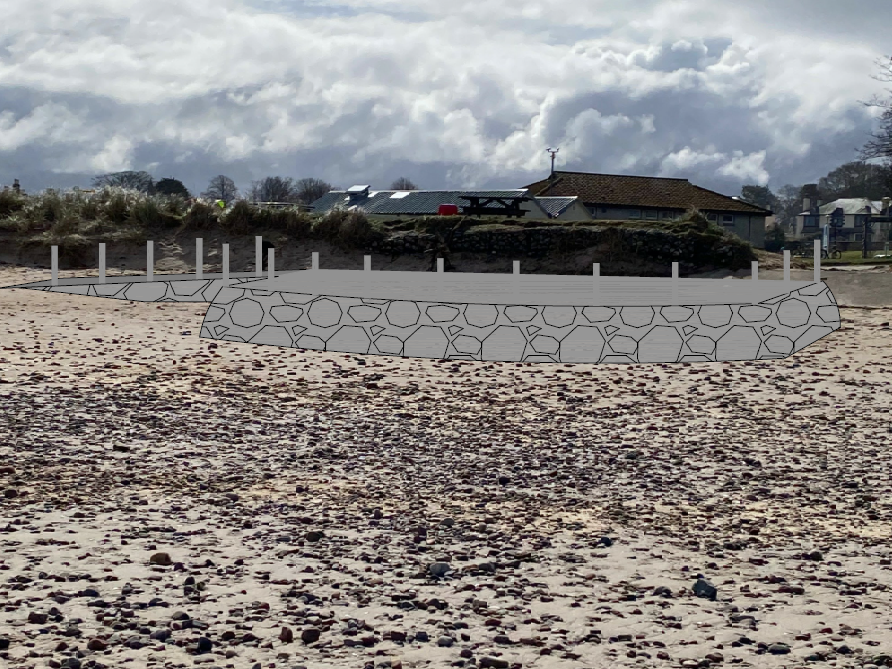 A project which will see the installation of an access platform at the Nairn Links beach is set to get underway from Monday, 20 March.
The work is being co-ordinated by the Highland Council's Nairn Access Panel group and will be delivered by contractor Strath Civils.
The works will take almost three weeks to undertake, with a scheduled completion date of Friday, 7 April.
---
---
Beach users should also be aware that an area to the top of the Cummings Street Car Park at the Links will be cordoned off on 20 and 21 March for the contractor to set down construction materials.
Chairman of the Nairnshire Area Committee, Councillor Michael Green, welcomed the news and said: "At our Area Committee in January, Nairnshire councillors were delighted to be able to support this worthwhile project with a contribution of more than £28,000 from the Community Regeneration Fund – in addition to other sums awarded previously from various other Council funding streams – to enable this project to come to fruition."
He continued: "The project will include construction of a concrete platform on the Central Beach at Nairn, with a ramp leading onto the sand. The facility will enable disabled people to fully integrate with people in this popular area and enjoy the benefits of the beach together with their family and friends, increasing the inclusion of disabled people in day-to-day life within Nairn."
Séamus McArdle, secretary and treasurer for the Nairn Access Panel group, commented: "Nairn Access Panel's volunteers work tirelessly to improve the accessibility of pavements, business premises and public spaces in Nairn. We are very pleased to see the work on one of our key projects commencing this month. We thank the local councillors for their support and the council officials for their willingness and enthusiasm to deliver the platform and ramp."
---
---
Mr McArdle concluded: "We're looking forward to evolving this positive approach from the council as we develop further stages of the project to improve accessibility at the Links and harbour area. This includes improving paths and access points, and constructing an accessible path to the harbour pier with viewing points across the firth, all of which will open the way for other volunteer groups to provide a beach wheelchair service to enable full access all over the beach."
---