Work starts on £19.5m North Ayrshire Council development
North Ayrshire Council has started what it calls one of its "most ambitious and exciting" developments to date as work got under way at its latest housing project in Largs.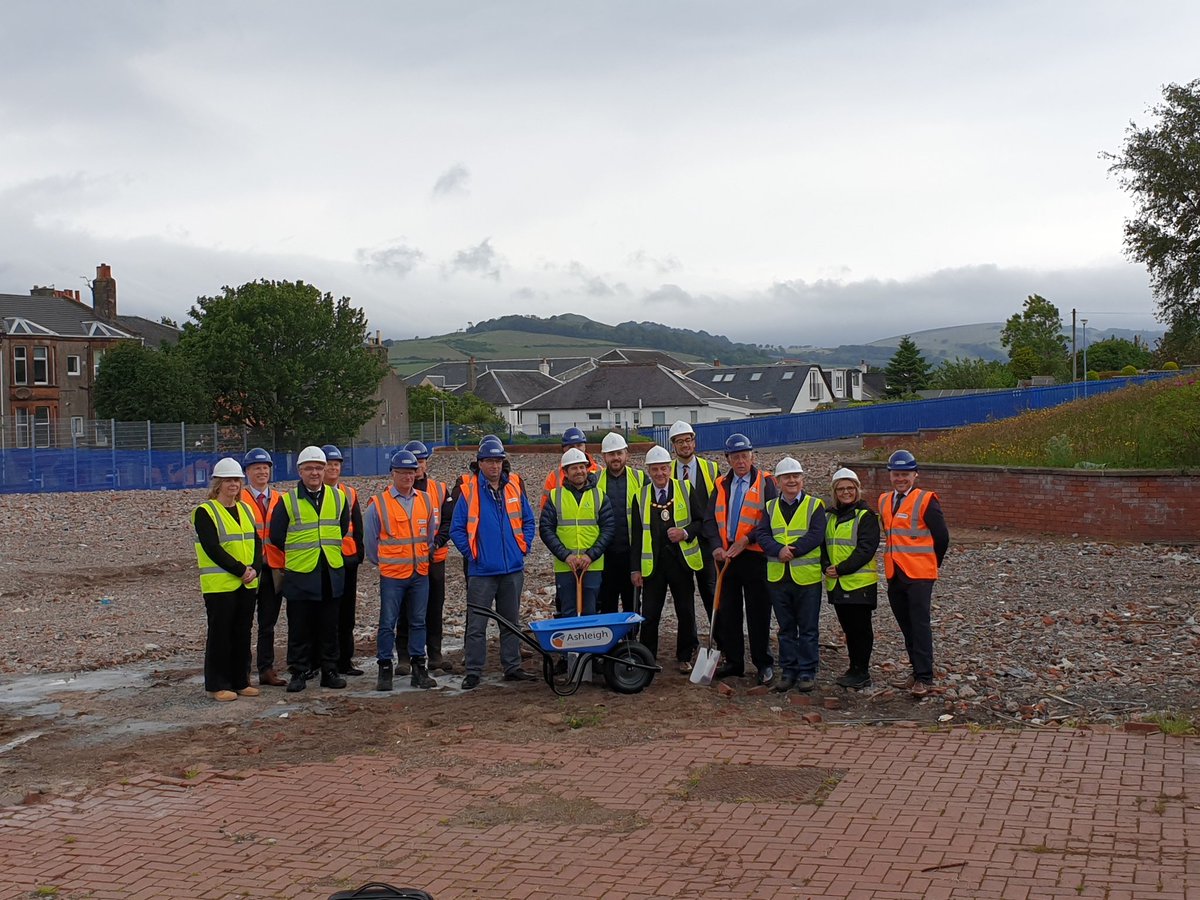 The £19.5 million housing development will create 122 new homes at Flatt Road, including 54 general needs homes, 22 supported accommodation units, 18 amenity bungalows and a 28-unit sheltered housing complex.
The sheltered housing complex – which will incorporate a community hub – will make the most of modern technology. Along with an integrated home communications hub which includes safety monitors and sensors, these properties will also be fitted with lighting and heating systems which can be voice controlled.
---
---
Designed by MAST Architects, the development will include an innovative 'daily mile' path network and outdoor gym equipment, to encourage physical activity and provide health and wellbeing benefits.
Sustainability will also be a key feature within this site with proposals for a biomass district heating system, which will provide affordable heating and hot water to all 122 units.
In addition to the land being used for council housing, the council is using the remaining land to pilot a further exciting affordable housing initiative: HOME (Home Ownership Made Easy).
The HOME initiative will help first time buyers get on the property ladder by becoming a co-owner of a home for just £5,000. For older people, HOME will provide accessible new properties for just £40,000. Both HOME products will include a range of sustainability technologies to reduce carbon emissions and alleviate fuel poverty. Each home will also include a maintenance package to provide a hassle-free ownership experience.
---
---
The council is also proposing a new self-build pilot on the site of the former Brisbane Primary School site. This will allow people to build their own dream home, at an affordable price, on a serviced plot of land.
The Flatt Road project is the latest house building project being undertaken by the council with 1,375 new homes to be built across North Ayrshire by March 2024.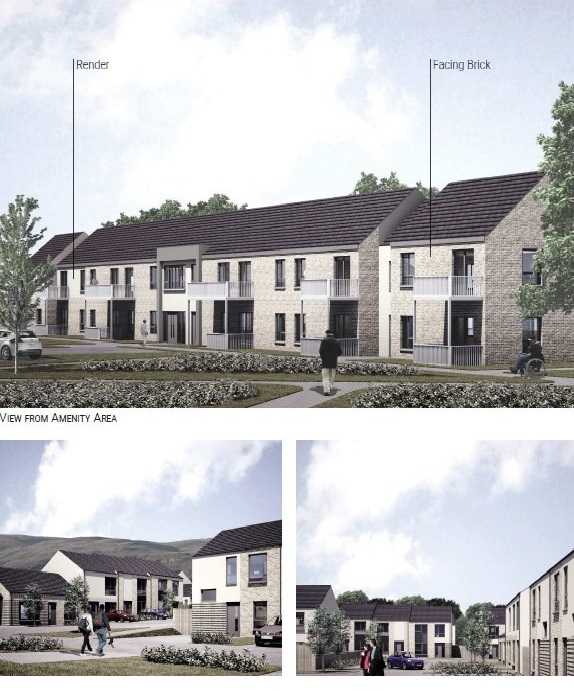 Councillor Jim Montgomerie, cabinet member for place, said: "We are currently undergoing one of the most ambitious, if not the most ambitious, social housing projects in the UK.
---
---
"When the homes at Flatt Road are complete in 2021 we will be over halfway to reaching our total of 1375.
"The houses we are building are inclusive and attractive and will have a positive impact on all sectors of the community. The houses at Flatt Road are going to look fantastic and we're looking forward to returning in a couple of years to welcome the new tenants."
The project is being led by hub South West, the public-private partnership of local authorities in Lanarkshire, Ayrshire and Dumfries & Galloway. Michael McBrearty, chief executive of hub South West, said it was extremely gratifying to be involved in such an inspirational project.
He said: "In addition to ensuring value for money on public sector projects, one of our primary remits is to deliver tangible benefits to residents in the communities where these infrastructure projects are taking place.
---
---
"The Flatt Road development will provide long-term accommodation to some of the most vulnerable residents of Largs, and will do so in a way that is both practical and sustainable. This is an excellent example of multi-disciplinary teams working together to deliver positive change for local people."
Contractors Ashleigh (Scotland) is developing the site and managing director David Smith said: "This is another fantastic project and we are delighted to be involved with North Ayrshire Council and hub South West.
"The new Flatt Road development will provide a number of wider role benefits to the Largs area, and we know the importance of our role in engaging with the local community throughout the development.
"Our established and existing relationship with North Ayrshire Council and Hub South West will allow us to make a positive impact to the area, as well as delivering 122nr new affordable homes. The project is a key strategic part of our pipeline of work in North Ayrshire and will help in consolidating and expanding our employees in the area."
---