World champion opening for Helensburgh's new leisure centre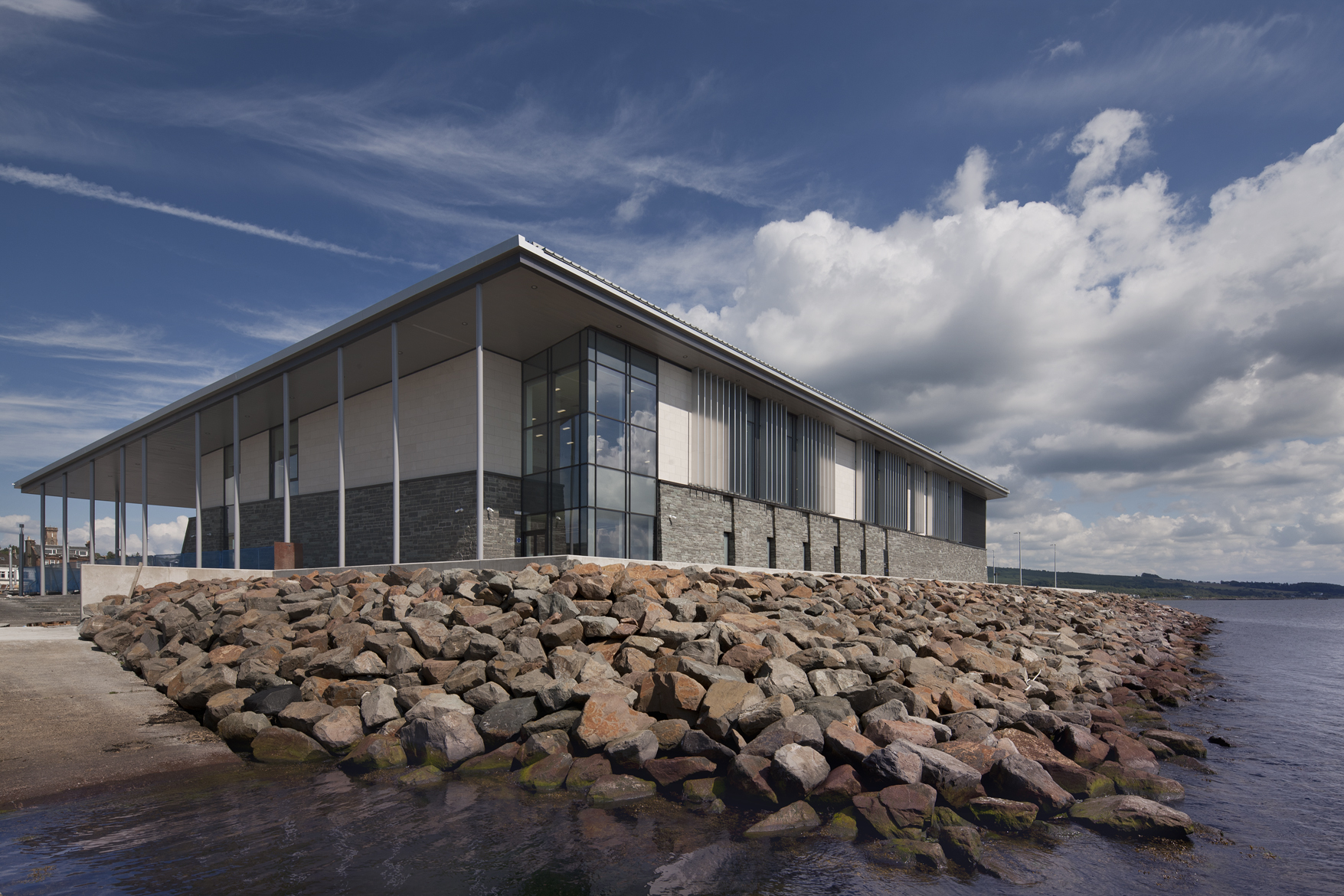 Former world and European champion, and two times Olympic swimmer, Ross Murdoch helped to officially open the new Helensburgh Leisure Centre after Heron Bros completed the £22.3 million facility.
Ross started his swimming ambition in Helensburgh competing at his first ever swimming gala.
The leisure centre and swimming pool is part of Argyll and Bute Council's ongoing regeneration plan to transform Helensburgh's Waterfront, creating more recreation and job opportunities in the town.
---
---
The new facility features a 25-metre main swimming pool and training pool, luxury health suite with steam room and sauna, a café and shop, fitness studios and a gym with panoramic views of the Clyde.
The centre, operated by liveArgyll, is fully accessible and includes a changing places facility, a floating moveable floor in the training pool and poolside pods for anyone with mobility issues to access the pool independently. As part of the project, the council installed new flood defences at the Waterfront.
Argyll and Bute Council appointed Heron Bros Ltd to start work in August 2020. The project represents investment in Helensburgh of more than £22.3m. This includes £5m awarded from the UK Government Libor Fund, administered by the Royal Navy and £100,000 from sportscotland.
At the civic opening, Provost of Argyll and Bute, Maurice Corry alongside Councillor Gary Mulvaney unveiled a plaque to mark the occasion.
---
---
Councillor Gary Mulvaney, policy lead for finance and commercial services, said: "It's an incredibly proud moment to officially open this new fantastic community asset in Helensburgh. Delivering this legacy build has been a huge achievement despite the challenges of building in the midst of a global pandemic. The project has provided vital employment to contractors, and essential work experience for a range of trainee and graduate roles including apprentice electricians and plumbers to graduate civil engineers.
"We are delighted to see so many people making use of the new facilities and as we continue to transform the waterfront into an attractive and vibrant area, we look forward to creating opportunities for future generations to enjoy."
In honour of the Royal Navy, the new gym in the leisure centre is named the Neptune Suite.
---