World Plumbing Day: SNIPEF celebrates contribution of plumbing professionals
Plumbing and heating professionals have been essential workers in public health and safety throughout history with World Plumbing Day the perfect time to show their evolution into the vanguard of Scotland's greener recovery and revolution, leading on the front line in the just transition to net zero, industry body the Scotland and Northern Ireland Plumbing Employers' Federation (SNIPEF) said today.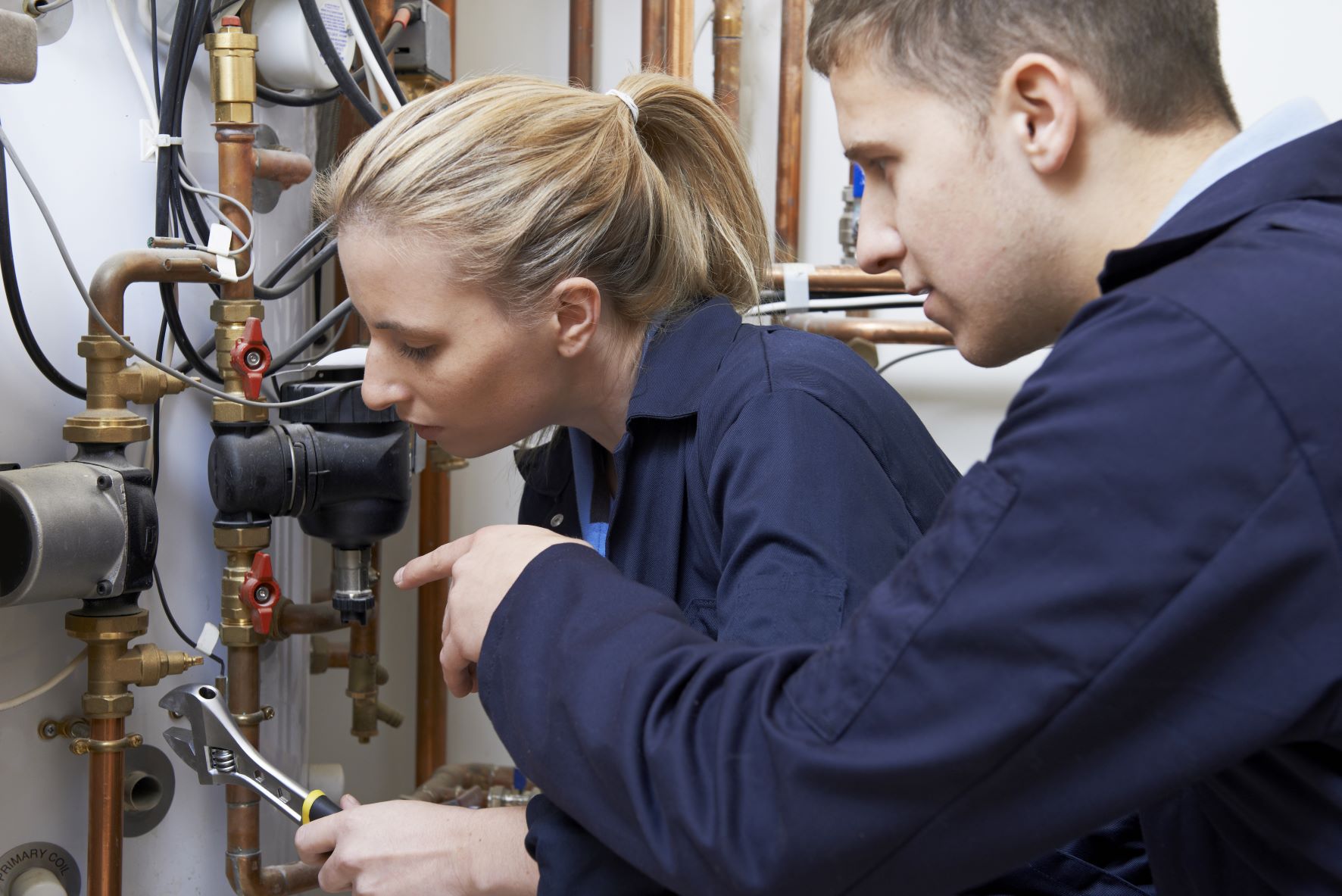 World Plumbing Day, on 11 March, marks celebrations across the globe of the importance of plumbing and plumbers in an age when half the world's population will be living in water-stressed areas by 2025.
While the link between good plumbing sanitation and human and environmental health is always at the forefront for the profession, increasingly plumbers are being called on to guide and support householders and businesses on their reduction of carbon emissions as well as soaring energy bills.
---
---
As experts in domestic and business renewable technology, SNIPEF said growing numbers of its members are leading the way in innovative solutions such as heat pumps and battery storage.
Below are some inspiring stories from SNIPEF's Net Zero pioneers:
Callum Cruden, director of R&I Cruden, founded in 2005 and employs 40 people in Muir of Ord, Inverness. This firm specialises in all types of renewables, including ground and air source heat pumps, solar PV, battery storage and biomass.
Callum said: "Since lockdown was lifted in June 2020, the demand for renewables has been incredible. Around 60% of our work is now renewable-related and I fully expect that figure to rise to between 80% and 90% in the next two years, for new installations anyway.
---
---
"The recent increases in electricity costs have not been helpful in encouraging people to switch to renewables and I think the Government might consider a renewables-exempt tariff for those with heat pumps, solar PV, battery storage or electric vehicles."
Stuart Sugden, managing director of Sugplumb, which has been operating for 14 years in Aboyne, Aberdeenshire, and employs 17 people, including nine time-served plumbers. It is MCS-accredited for installation of heat pumps, solar photo voltaic and solar thermal kit.
Stuart said: "Demand has been rising but so too, critically, has the price of electricity, and we have had to advise customers that their renewable installations, which are dependent upon electricity, will become more expensive.
"For this reason, and since electricity prices are unlikely to fall, we will be focusing the business more closely on power generation and battery storage.
---
---
"The government could help by extending the financial incentive of the Renewable Heat Initiative (RHI), which is due to end this month. The scheme that is set to replace it is nothing like as useful."
Emma Bohan, general manager of Perth- and Sheffield-based IMS Heat Pumps, which has been in business for 25 years and employs 25 people, including 11 plumbers and five apprentices. It focuses on ground-, air- and water-source heat pumps.
Emma said: "There is no doubt that demand is increasing and that there is more consumer awareness about renewables.
"Heat pumps are very economical but require electricity to run and the recent price hikes have not helped.
---
---
"Our main wish is that the financial support for domestic customers is guaranteed for the next few years and increased to more accurately cover the install costs."
Martyn Raine, technical and skills manager at SNIPEF, said: "These leaders of innovation and alternative heating systems and many other SNIPEF members are demonstrating the way in how we all must transform the way we heat our homes and workplaces and is truly revolutionary.
"The ability of plumbing professionals to adapt through upskilling and moving toward utilising complex new technologies and facilitate the phasing out of carbon-intensive fossil fuels will be fundamental to the success of our journey towards a greener and more sustainable future.
"As frontline in working closely with consumers, our Members also must look to support and advise their customers in a bespoke way."
---
---
Martyn added: "World Plumbing Day turns a spotlight on the vital nature of the sector's contribution to a healthy and responsible society and I am sure the pioneers above will continue to be joined by more and more professionals as we broaden the base of the industry and move towards a cleaner, healthier and more cost effective future."
SNIPEF has been at the forefront of support for companies in order to ensure a vibrant and dynamic industry staffed by professionals versed in the complexity of new and sustainable technologies.
---