World's first Liebherr crawler excavator to be offered with factory-fitted Leica Geosystems machine control technology
Leica Geosystems, part of Hexagon, has announced the latest advancement of its cooperation with construction machinery manufacturer Liebherr by delivering the first Liebherr crawler excavator with factory-fitted machine control technology in the UK to optimise productivity and provide customers a ready-to-use solution directly from the factory.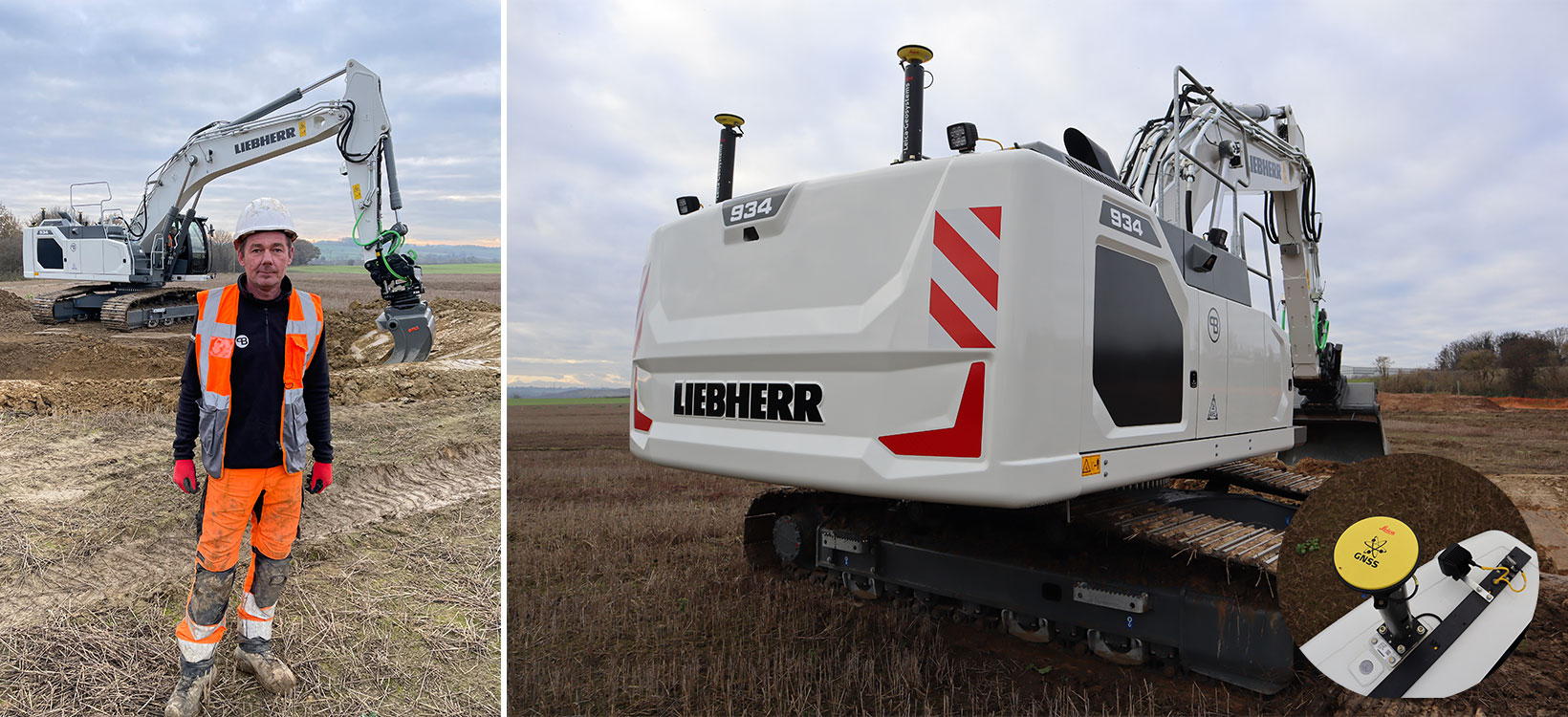 Hexagon provides Heavy Construction Solutions (through its brands such as Leica Geosystems and AGTEK) that include hardware, software, cloud-enablement and services for equipment, field and office operations. For construction projects to be on time, on budget and on specification, the portfolio improves key workflows involving people, machines and material and is renowned for its dirt simple, integration and deployment.
Through this strategic partnership, Liebherr and Leica Geosystems are delivering easy-to-use and integrated solutions to the heavy construction industry, supporting its customers with ready to use technology, directly from the factory. Liebherr's high-quality and reliable excavators coupled with Leica Geosystem's 200 years of expertise in positioning technology, provide an excellent solution to construction professionals aiming to increase productivity on the jobsite.
---
---
The recent collaboration between these two industry leaders in construction machinery and positioning technology, enables customers to receive Liebherr wheeled and crawler excavators (generations 6 and 8) with factory installed Leica iXE2 2D and iXE3 3D machine control solutions.
The world's first factory-fitted Liebherr crawler excavator with Leica Geosystem's 3D machine control solutions has been delivered to Brad-Pave in the UK.
When Paul Bradshaw, director at Brad-Pave, saw the partnership announcement between Leica Geosystem and Liebherr shortly after ConExpo 2020, he immediately called his Liebherr representative, Andy Foster, to order his new crawler excavator R 934 Litronic with factory-fitted machine control solution. Bradshaw has already used two different machine control systems from Leica Geosystems in the past.
Now, ordering his new Liebherr crawler excavator of the new generation 8, he is able to invest in the most reliable machine, with pre-installed machine control technology that he trusts.
---
---
"I've been using GPS for three years and tilt rotators for five years, so I know the numbers work. With a small business, everything has to work right first time, I'm a big believer in getting the best kit for the job – that's why I chose the combination of Leica Geosystems machine control solution and Liebherr's new generation of crawler excavator," said Bradshaw.
"In the digital age, construction autonomy such as machine control systems for earthmoving machines are becoming increasingly important," said Thomas Haas, head of product management and in charge of the cooperation project between Liebherr and Leica Geosystems. "Through the strategic partnership with Leica Geosystems, we can now offer our customers state-of-the-art integrated solutions for machine control systems directly from our factory."
Available for customers across Europe, Liebherr excavators can be ordered with the factory-fitted Leica Geosystems machine control solution directly at local Liebherr dealerships or subsidiaries. The Liebherr excavator factory teams have been trained by Leica Geosystems and assemble the systems directly on the assembly lines for wheeled and crawler excavators.
---