And finally… Stirling Banksy building up for sale
---

---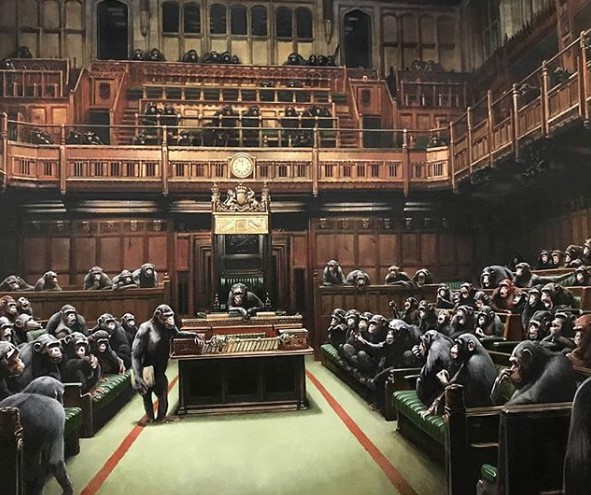 A landmark Stirling building whose profile was transformed when a mural by guerrilla artist Banksy appeared on it earlier this year has been put up for sale with a huge price tag.
The 22,000 square foot building at the city's Craigs roundabout is owned by Edinburgh property investment company SRA Ventures which has put it on the market for £2.2m.
Before being thrust into the spotlight of high-end art, the building was formerly a Riley's Pool and Snooker Club and is now home to a budget gym chain outlet.
According to reports in the Daily Record newspaper, SRA's property agents Graham and Sibbald has received numerous enquiries about the property following Banksy's clandestine visit.
The artwork shows a man being lifted out of line of figures representing the proverbial "rat race" by a woman floating above in a heart-shaped balloon.
Mark Gillies of Graham and Sibbald said this week: "I have a keen interest in street art so was really excited to hear that a possible Banksy had been found at 55-59 Upper Craigs.
"It has created quite a stir in the local area, and understandably so – Banksy artworks continue to command huge prices at auction, and he remains one of the world's most fascinating artists.
"It's incredible to now think that he may have masterminded another incredible piece of street art on the side of one of the properties we look after.
"We've since had a deluge of offers, and are open to offers for this attractive, fully-fitted building which sits in a prominent position at Craigs roundabout.