Building Briefs - October 28th
---

---
Barratt Scotland keeps Scotland's Air Ambulance Charity sky high
Barratt Homes has donated £1,000 to Scotland's Charity Air Ambulance (SCAA) as part of Barratt North Scotland's Community Fund initiative with the donation contributing to help Scotland's only charity-funded helicopter emergency response service keep flying and helping those most in need.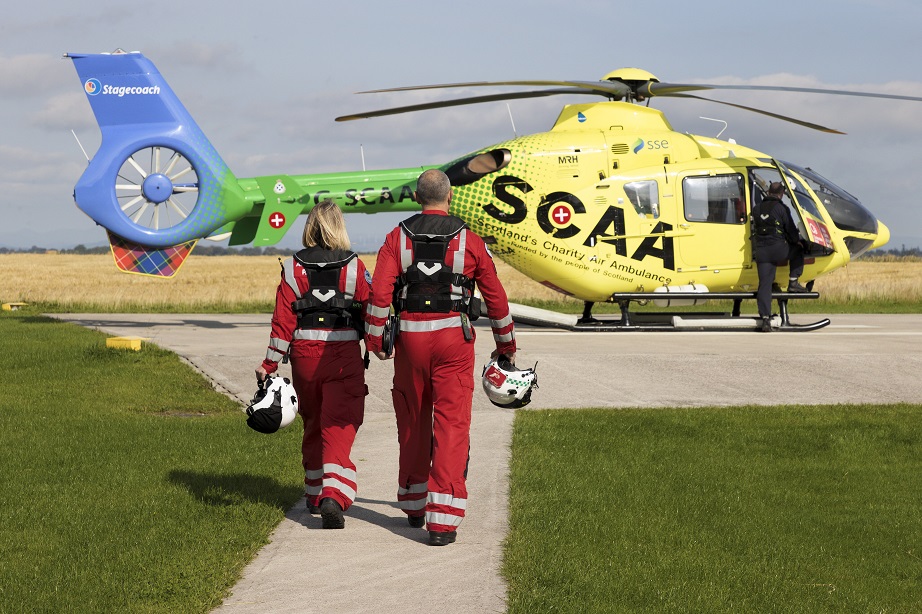 Scotland's Charity Air Ambulance has been operating since 2013, now operating two helicopters and one rapid response vehicle - taking expert paramedic care to the scene of time-critical emergencies, whether it be on a road, in a field or at someone's home across Scotland. SCAA then airlifts patients to specialist hospitals to receive the most appropriate advanced care.
From their bases at Aberdeen and Perth airports, SCAA can reach 90% of Scotland's population in 25 minutes, and has responded to approximately 2,700 call outs to date. Throughout the pandemic, SCAA has been carrying out its emergency services as usual and recently deployed its two helicopters to assist emergency crews at the train derailment near Stonehaven in August.
Speaking of the donation Nick Harvey, SCAA's director of fundraising and communications, said Barratt Homes' generous support would help save lives.
Last month, as part of their Community Fund, Barratt North Scotland donated £1,000 to the Friends of Baxter Park. The group works to preserve, maintain and improve Baxter Park in the Stobwell area of Dundee, as well as helping maintain and develop wildlife biodiversity in the area.
Now in its second year, the Barratt Homes Community Fund has pledged to donate £1,000 each month to a charity or organisation in the north of Scotland. Charities are nominated by and voted for by employees of Barratt Homes and the focus for the fund continues to be on organisations that improve the quality of life for those living in the area.
Construction debt recovery specialist among hat-trick of new lettings at Glasgow's Academy Park
Acting on behalf of Kewbrook Limited, joint letting agents Ryden and Cargill Property Consultants have announced a trio of new lettings at Academy Park, on the south side of Glasgow's city centre.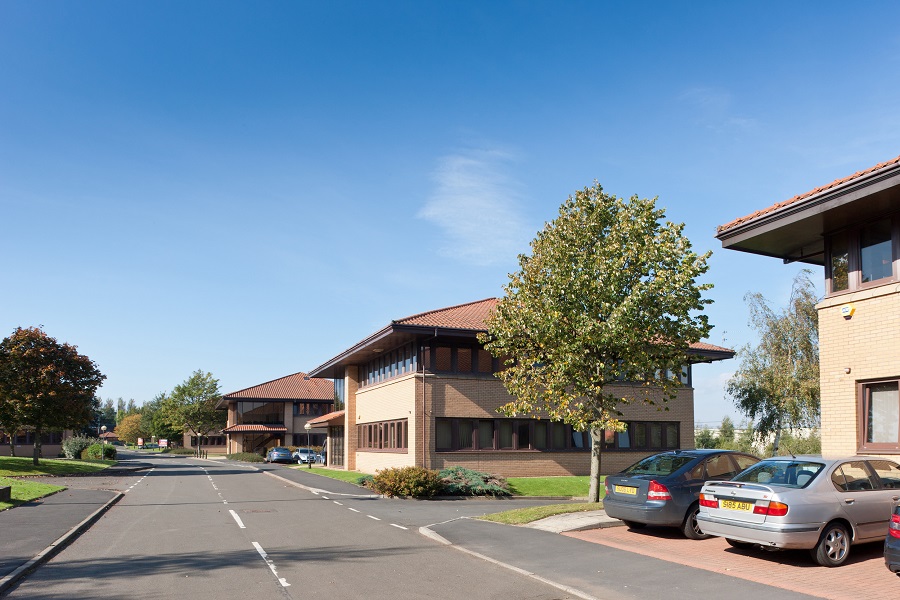 Purchased in March of this year, new owners Kewbrook have managed to quickly fill up a number of existing voids through offering a flexible and competitive leasing strategy, alongside agreeing on a lease extension with one of their existing tenants.
New tenants include domestic energy advisors Think Energy, who have leased 2,330 sq ft on the Ground Floor of Building 3, and business communications provider Olive Communications, who will occupy 1,787 sq ft of ground floor space within Building 4. Construction debt recovery specialists Glenwood Limited have also leased the first floor of Building 9, taking over 1,825 sq ft of space.
In addition, existing occupier Simply Biz have extended their lease over the 1st floor of Building 2.
Indeglas completes £1.04m internal glass screens contract at Heathrow
Interior glass screen solutions supplier Indeglas has completed a £1.04 million contract for Do & Co, a global gourmet entertainment and airline catering company based at Heathrow's Segro Park.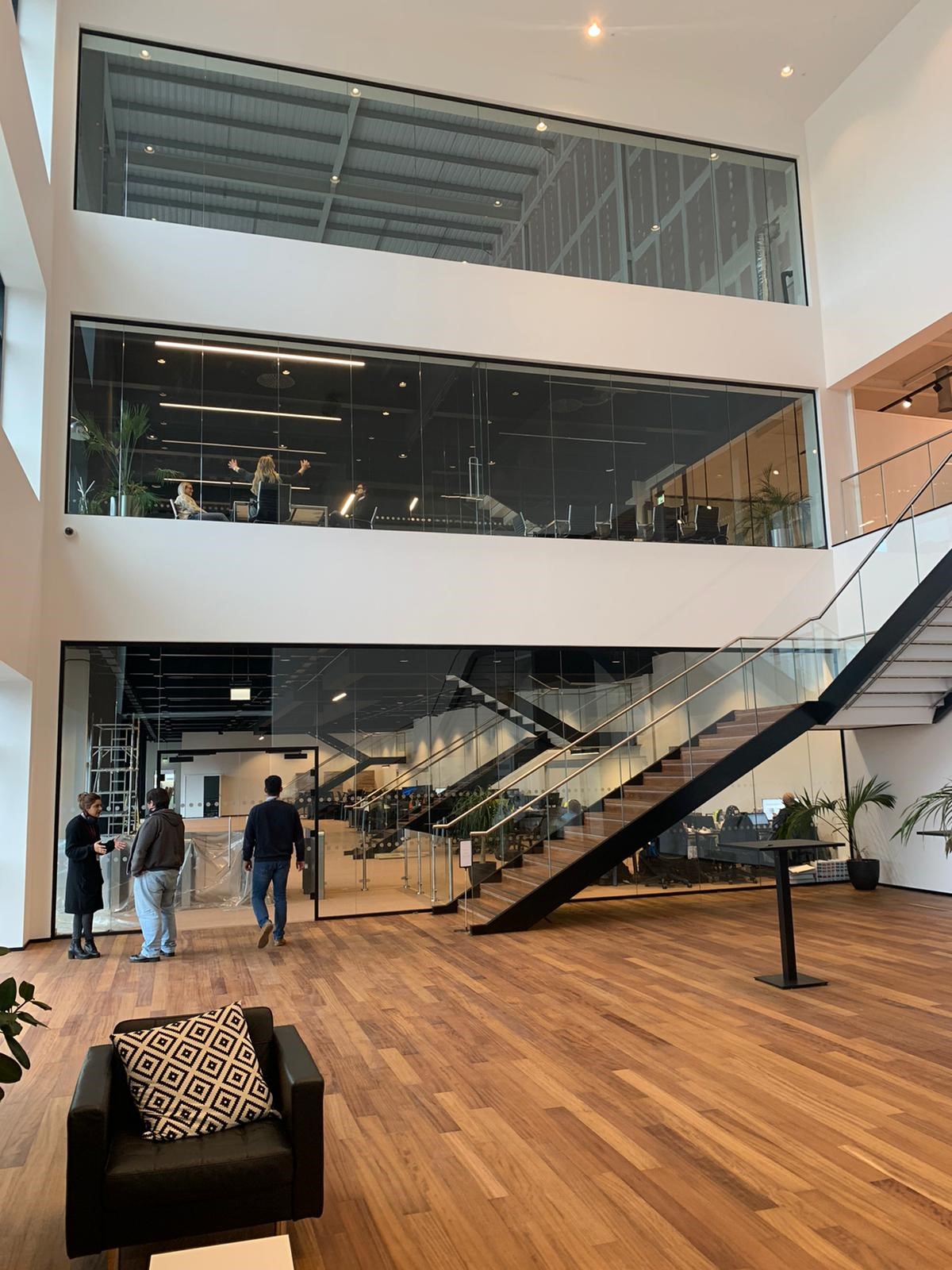 Fitting out the building to the clients extremely high specifications involved Indeglas designing, supplying, and installing specialist glass screens to meet the demands of hot kitchens, food prep, packaging, cold storage and menu demonstration areas.
Jeanette MacIntyre, managing director of Indeglas, said: "Before COVID-19 struck, Indeglas had invested in training and equipment to facilitate robotic glass lifting processes for this project due to the scale of the operation and the weight of individual glass panes.
"The investment paid off, driving efficiency and ensuring safety whilst also enabling a speedy return from lockdown with one person/one robot squads operating effectively without the need for social distancing.
"The scale of the building also assisted various trades to keep significant distance from each other. The main contractor, McLaughlin and Harvey, was pro-active and well-organised in implementing COVID-19 safety measures throughout.
"Although the project was completely closed down for a number of weeks, and we were forced to work remotely without accessing our own office and storage facility, the entire management team worked tirelessly to interpret the new, emerging safety procedures required and partnered with the main contractor to ensure a safe, effective and economically viable return to work."
Dundas Estates unveils phase two at West Lothian development
Following a strong run of sales off the back of growing demand for space, home offices and connecting gardens, Dundas Estates has a new collection of homes available at its Uphall Station development in West Lothian.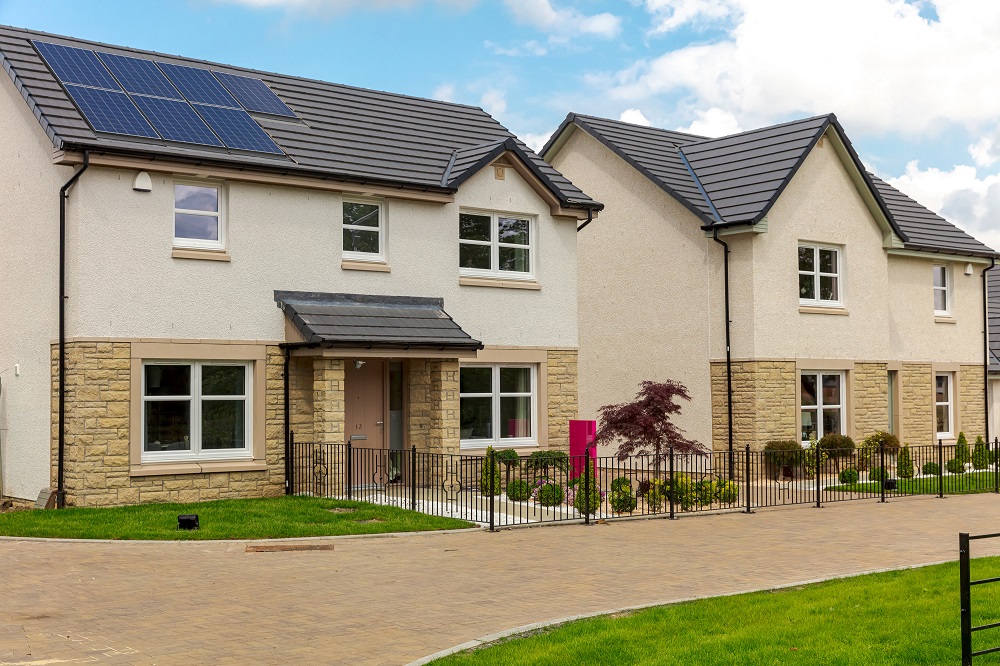 This second phase includes four and five-bedroom family properties, as well as three-bedroom detached and semi-detached homes, within reach of many budgets.
Uphall Station is a small community near Livingston, featuring quiet neighbourhoods and connectivity with nearby towns, cities and countryside.
The Dundas development, consisting a total of 266 homes and launched from two Eileen Kesson-designed showhomes in spring 2018, features high-spec homes.
David Wilson Homes expand five-star homes offering in Edinburgh
Helping to meet the increasing demand for five-star quality homes, David Wilson Homes is expanding its offering in the capital with two new developments.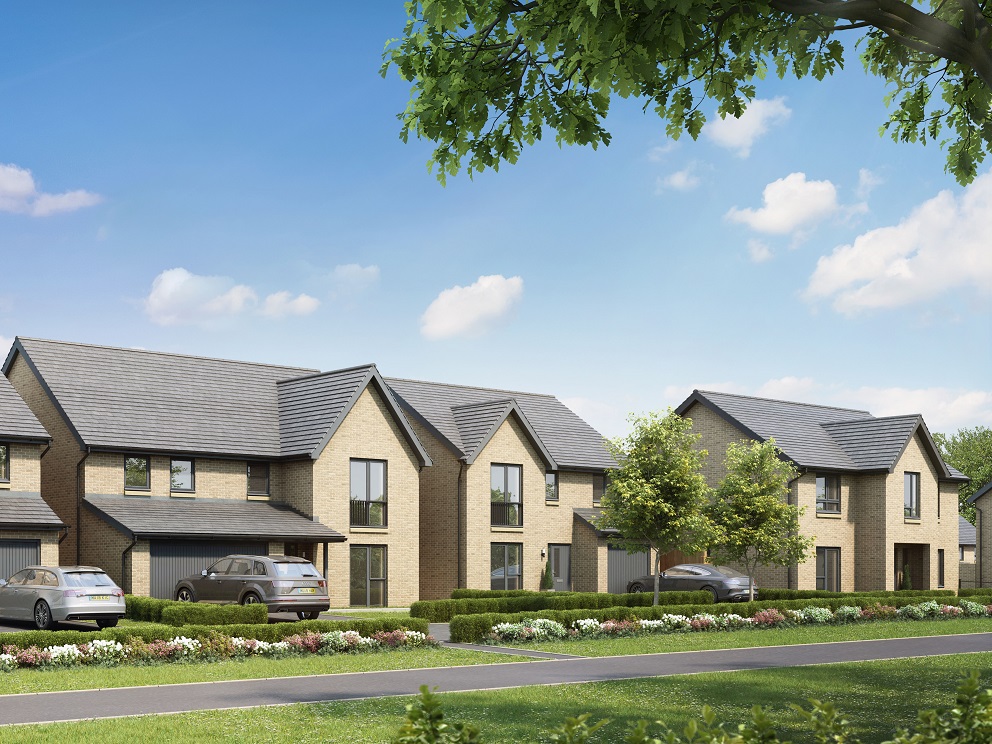 The housebuilder – part of Barratt Developments – is set to launch an entirely new development at Cammo Meadows this winter and it has just unveiled its final phase of development at the DWH @ Heritage Grange site.
Cammo Meadows is a suburb to the north-west of Edinburgh and David Wilson Homes will be building a range of one, two and three-bedroom apartments and three and four-bedroom terraced and detached homes.
Each David Wilson property is being designed with modern life in mind and features flexible features, open-plan rooms and bright, airy and luxurious spaces.
Dumfries High School building at the 'end of life'
A secondary school in Dumfries is at the "end of life" with "significant and high-risk backlog maintenance issues", according to a council report.
In its submission for funding to replace Dumfries High School, Dumfries & Galloway Council said there are structural issues with the concrete frame of the building, which are required to be regularly monitored and have a limited lifespan.
The council hopes to build a new school as part of a wider educational overhaul in the town.
Phase one of the programme was completed in 2019, when the new North West Community Campus was fully opened, the refurbishment of St Joseph's College was complete and work to build learning hub, The Bridge, was completed.
The cost of phase two is estimated to come at £71 million. If funding is secured, the local authority said that construction of the new Dumfries High School would commence in 2023, as well as work to refurbish the other schools.
Safety work to begin at The Loaning in Motherwell
Construction work will start on the first stage of road safety measures on The Loaning in Motherwell from November 2.
The work, being carried out by North Lanarkshire Council, will start at the junction of Logan's Road and progress towards Dechmont Avenue. It is expected to be substantially complete by December 18.
This first stage of road safety work will see the installation of a mini roundabout at the junction with Logans Road; a puffin pedestrian crossing outside the shops; widening of the footway on the east side of the road; new street lighting and pedestrian barriers, and road and pathway resurfacing.
Construction of the Stage 2 works at the Ailsa Family Learning Centre, will take place in early 2021. Detailed plans are continuing to be developed for Stage 3 at the junction of Ladywell Road and Stage 4 at the junction with Hamilton Road. The package of measures will address community road safety concerns along the length of The Loaning.