Clark Contracts kick-starts careers of five new apprentices
---

---
Five new apprentices have joined Clark Contracts to complete their four-year trade apprenticeship.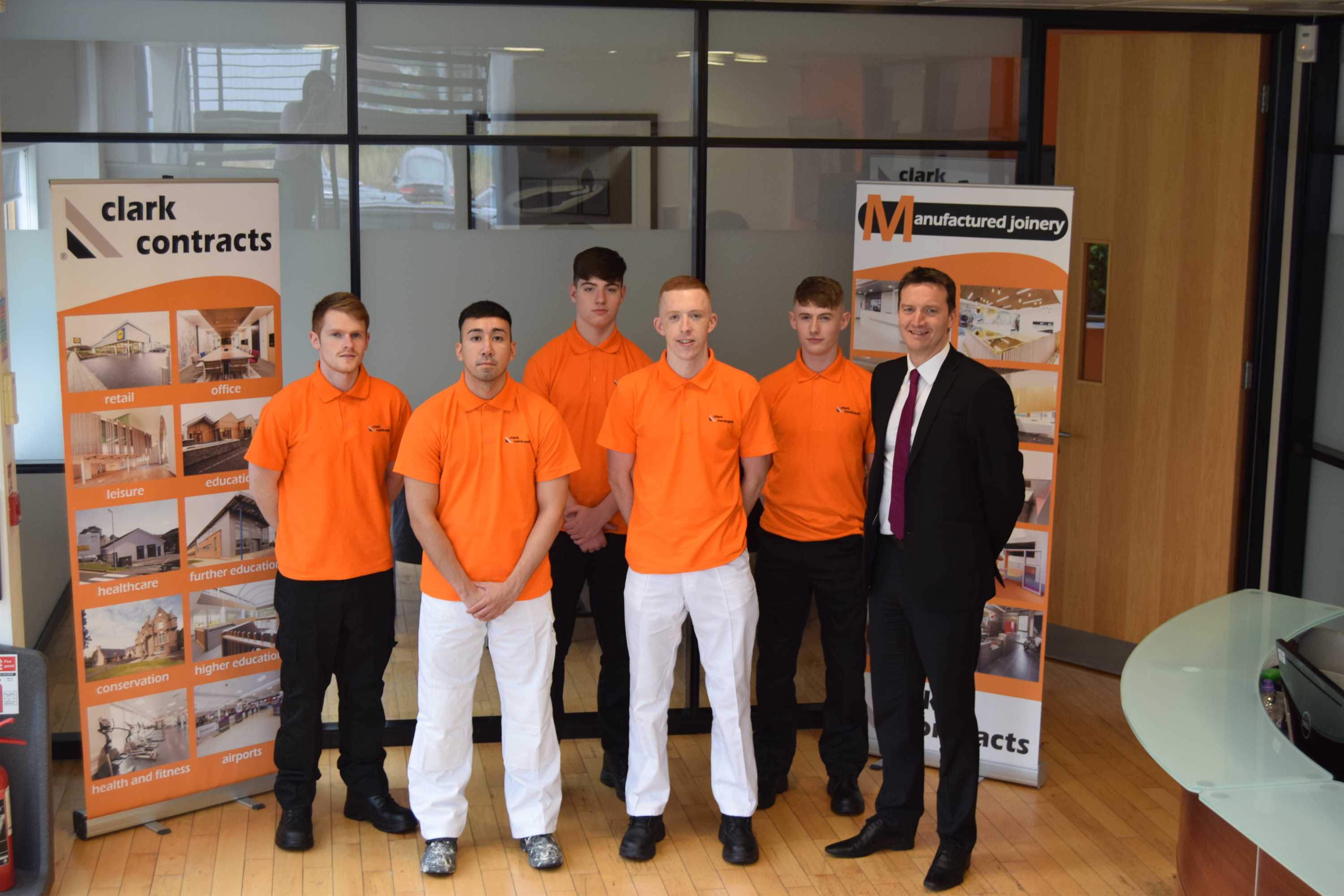 The five successful applicants were narrowed down from an initial batch of over 150 applications received following the contractor's 4th annual careers evening held in March.
As part of Clark Contracts rigorous selection process, a number of the applicants were invited to attend assessment sessions at the contractor's head office in Paisley. Following this, the highest scoring applicants were invited for a first stage interview with Clark Contracts recruitment team and a final ten were asked to attend a final interview with an experienced contracts manager.
The three joinery and two painting and decorating apprentices have now joined Clark Contracts' award-winning Academy and will be supported through their training by a trained mentor alongside a further 13 trade apprentices.
Gordon Cunningham, managing director, said "It was fantastic to receive so much interest in our apprenticeships again this year. We are looking forward to seeing our new apprentices' progress through their apprenticeship over the next 4 years where they will be learning their trade at college and on-site."
Over 20% of employees are currently studying towards formal qualifications through Clark Contracts award-winning Academy, with the company investing £500k in training in 2018.
Clark Contracts Academy was awarded the Construction News 'Training Excellence' award at the UK wide awards in 2017 and was shortlisted for the same award again in 2019.