Edinburgh engineers hail work on £2m Ross Fountain restoration
---

---
A small engineering and design company has been behind the recently accomplished restoration and renovation of the dramatic Ross Fountain in Edinburgh's West Princes Street Gardens.
The technical mastery of Edinburgh and Glasgow-based Applied Engineering Design (AED) underpinned the £2 million transformation which was completed in May when the last statue was lowered onto the Victorian monument.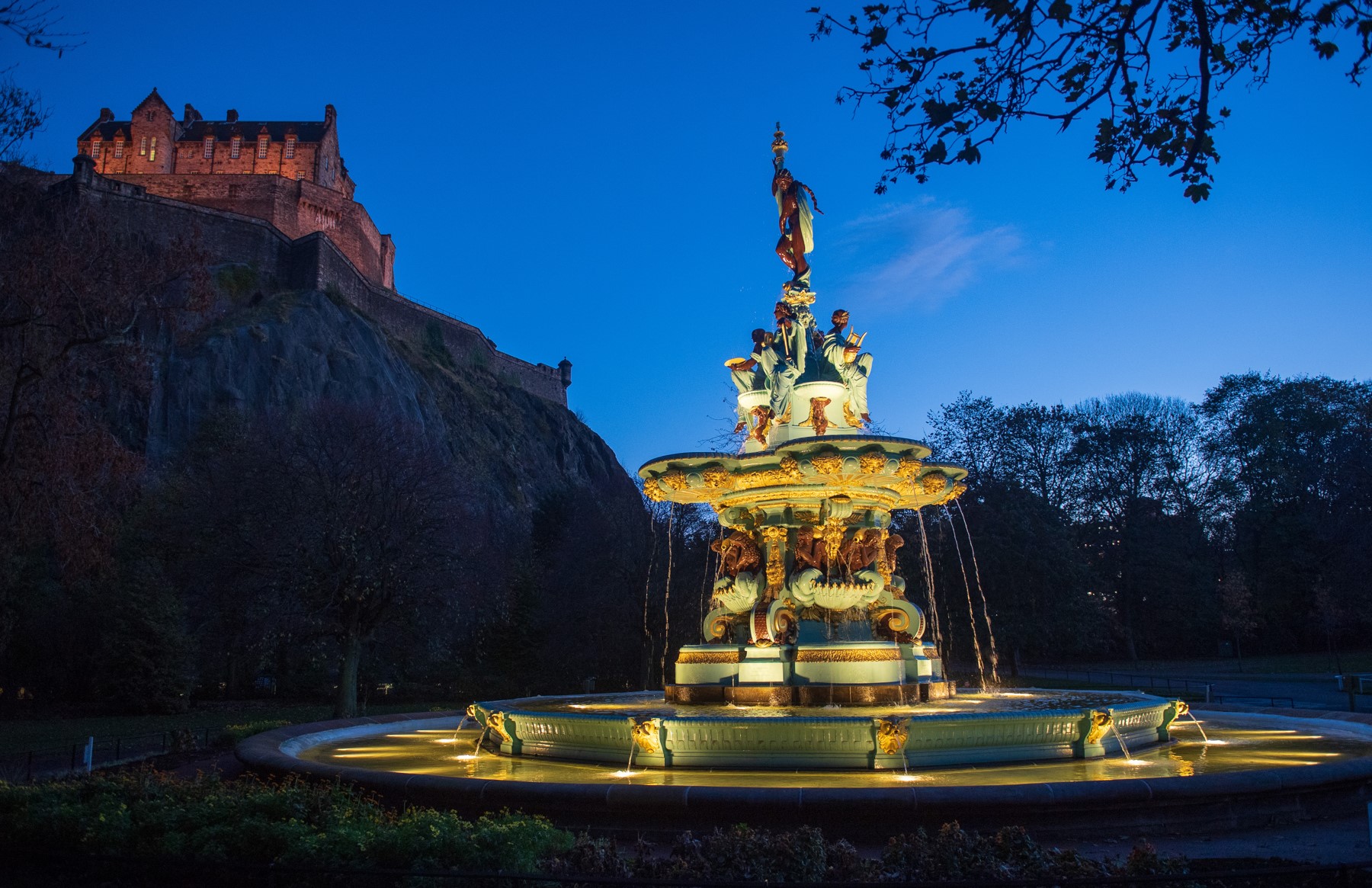 AED was responsible for the planning and building warrant applications as well as the design and civil and structural engineering for the project. It dealt with tunnels, foundations and spaces for the plant which makes the fountain work, as well as the stepped pools, central plinth and details such as waterproofing and site drainage.
The renovation, commissioned by the Ross Development Trust and supported by Edinburgh World Heritage, has brought the cast-iron edifice back to its former glory, with cherubs, mermaids, walrus and lion heads and four female figures representing science, arts, poetry and industry.
While the 122 separate pieces were restored by a Wigan-based specialist, AED planned a new access tunnel and underground plant pace along with new supporting plinths and upstanding walls to hold 100 tons of water as it pours over 60 tons of cast iron.
Tim Hetherington, director of AED, said: "The Ross Fountain is a remarkable work of art and it was a very complicated project. The fountain is like an iceberg – while it is spectacular to look at up above, there is a great deal more going on down below."
Mr Hetherington said that AED first became involved with the fountain in 2013 when it was asked to undertake a feasibility study regarding stabilisation. Then in 2016 it was asked to undertake the foundation and technical requirements of the restoration.
The monument, sculpted by Jean Baptiste Jules Klagmann, was cast in a French foundry for the Great Exhibition in London in 1862. It was spotted by Edinburgh gun maker Daniel Ross who bequeathed it to the city.
The project added a new facet to the AED portfolio. Mr Hetherington said: "It was a most unusual, not to say unique project. We certainly now are among the few experts in the country in the intricacies of restoring Victorian fountains.
"The contractor, Kelsen Technical, performed flawlessly and client Norman Springford, formerly of Apex hotels and the RossFountain Trust, deserves great credit for driving the project forward."