MSP backs mental health campaign for construction workers
---

---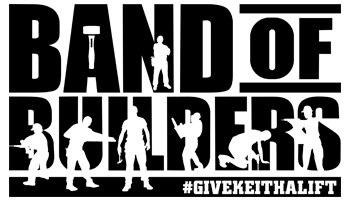 West Scotland MSP Jamie Greene is backing a new campaign aimed at supporting mental health among workers in the construction industry.
The charity Band of Builders is encouraging tradespeople, builders' merchants and others to hold their own so-called Big Brew event to encourage people to discuss mental health issues and offer support.
The suicide rate within the construction industry is estimated to be as high as two people every day, and more than 400,000 working days were lost to mental health issues in 2018 in the sector.
The Band of Builders charity is holding a series of events across the UK on October 1 to help tradespeople connect and talk in a bid to remove the taboo around mental health in the sector.
Jamie Greene believes that the campaign could have a positive impact on workers within the construction industry.
Giving his backing to the campaign, Mr Greene said: "Mental health within the construction sector is not discussed as often as it should be, so I commend Band of Builders for pushing the issue up the agenda.
"We know that the rate of suicides in the industry is alarmingly high which is why I am delighted to give my backing to this campaign in the hope it will help builders and tradesmen across the West – no one can be in doubt about the stresses of their work.
"Even just talking about mental health can go a long way and there are few better ways to do so than over a brew."