Draft Budget 'fails to deliver boost for small builders'
An increased allocation of funding for affordable homes and energy efficiency from yesterday's draft Scottish budget has been welcomed, though the Scottish Government "missed an opportunity" to set out how they will invest in Scotland's builders.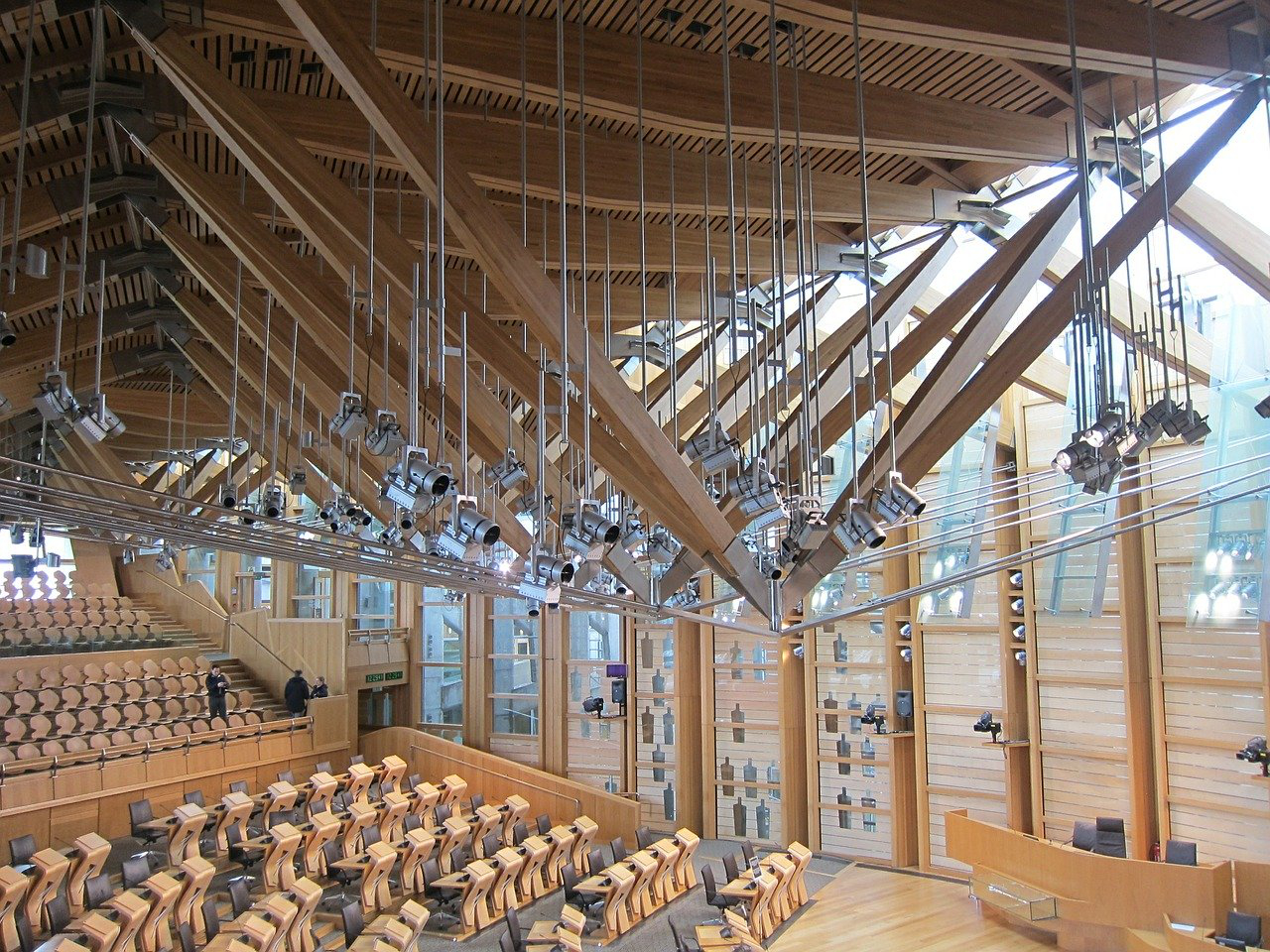 Setting out the Scottish Budget 2020-21 ahead of the UK Government announcement expected in March, public finance minister Kate Forbes unveiled an allocation of £843 million for the Affordable Housing Supply Programme, up from £827m, and an increase in the budget for energy efficiency to £137m from a previous total of £119m.
The energy efficiency measures include the provision of insulation, new heating systems and advice and information for renters and homeowners.
---
---
With investing in public services and ending Scotland's contribution to climate change are at the heart of the tax and spending plans, Ms Forbes also announced a package of funding to accelerate Scotland's transition to a net-zero economy, including £1.8 billion of investment in low carbon infrastructure which will help reduce emissions.
She also announced a new £120m Heat Transition Deal and a total investment of £151m in energy efficiency, £220m of seed funding for the Scottish National Investment Bank, an increased investment of £5.5m in active travel and £20m for peatland restoration with a commitment to invest more than £250m over 10 years.
The Existing Homes Alliance Scotland warned that the slight energy efficiency funding increase falls well short in delivering climate friendly homes. It called for a doubling of investment from 2019/20 – to £240m – to meet Scotland's ambitious climate and fuel poverty targets.
Last year the Scottish Government passed new statutory targets to reduce fuel poverty as far as possible by 2040 and to achieve net zero carbon emissions by 2045. As of 2019, 25% of households were still living in fuel poverty and housing accounted for 15% of direct climate warming emissions.
---
---
For these targets to be met, the Alliance said the energy efficiency of homes across Scotland must be dramatically improved in the next 10 years.
Chair Lori McElroy added: "While we welcome the increase in funding for energy efficiency and fuel poverty, the allocation is still over £100m less than the £240m needed to bring housing emissions into line with our climate ambitions.
"Investing in the energy efficiency of our homes will have far reaching benefits beyond reducing fuel poverty and carbon emissions. It will improve health and wellbeing, saving money for the NHS, create jobs across Scotland and ensure that our homes are fit for a zero-carbon future.
"Failure to invest properly in energy efficiency will drive up the cost of heat decarbonisation, and risk undermining efforts to alleviate fuel poverty.
---
---
"At the current level of improvement - just 2% per annum according to the most recent Scottish House Condition Survey - it will take 25 years for the vast majority of our homes to reach a standard of EPC band C, when they should be striving for zero carbon by that date.
"The Alliance has set out how a doubling of the energy efficiency and fuel poverty budgets would deliver the necessary pace of change that is proportionate to tackling the climate emergency. There are no technological, legal or structural barriers to scaling up.
"Today's small increase in the energy efficiency and fuel poverty budget is welcome but it misses a critical opportunity to capitalise on existing programmes to reduce fuel poverty and respond to the climate emergency before it is too late."
FMB Scotland said clear plans for investment in Scotland's builders are needed if the government is going to deliver a low-carbon transition strategy for the nation's homes.
---
---
Gordon Nelson, FMB Scotland director, said: "The government missed an opportunity to set out how they will invest in Scotland's builders, who will be vital partners in delivering their climate change ambitions over the next Parliament and beyond.
"£150m invested into energy efficiency measures for households is welcome, but more clarity is needed around how the government will unleash the capacity of small builders to do this work. Indeed, builders experienced a contraction in work at the end of 2019 and face continuing skills shortages."
Mr Nelson added: "Freezing income tax is an indirect boost to Scotland's builders in that households will have more cash to splash on upgrading their homes.
"What's needed now is greater targeted investment and incentives for builders so they have the skills and support needed to repair, upgrade and retrofit our nation's homes. This is an urgent matter, given that 75% of dwellings have some degree of disrepair."
---
---
The Scottish Property Federation welcomed a step towards reducing the large business supplement on business rates, but called for further action to attain parity with England.
David Melhuish, Scottish Property Federation director, said: "The decision to reduce business rates burdens for 9,500 ratepayers in Scotland is a welcome step towards meeting the Barclay Review's recommendation on the large business supplement.
"However, a full realignment with England is needed to reduce the current disadvantage faced by some Scottish ratepayers.
"The introduction of an additional tax rate on commercial property leases is also disappointing. This new charge will add further tax and complications to businesses for relatively little return to the Scottish Government."
Other responses
Gina Hanrahan, head of policy at WWF Scotland
"This draft budget clearly steps up funding to tackle the climate crisis. The increase in investment will help to reduce emissions and soak up more carbon, create new jobs and cleaner air.
"It's welcome to see additional investment in heat networks, sustainable transport, as well as support for farmers to reduce emissions, and significant new investment in peatlands – our natural ally in the fight against climate change.
"While some additional funding for energy efficiency is a move in the right direction, this falls short of the transformational funding needed to tackle our leaky homes, cut fuel poverty and put Scotland at the forefront of the transition to high performing, green homes. We want to see this prioritised for additional funding.
"It's fantastic to see long-term, substantial investment in restoring peatlands – a precious global carbon store and a vitally important habitat. The commitments made for peatlands are of the scale and ambition we really need to see matched for the wider nature emergency.
"We look forward to examining the detail of the budget and engaging with government and parliament accordingly."
Claire Mack, chief executive of Scottish Renewables
"We welcome the announcement of £50m to help local authorities invest in low-carbon heat networks, as well as the assurance that rates relief will be guaranteed for such schemes until 2032.
"This package of measures will plug vital funding gaps and help Scotland build on its lead in rolling out innovative low-carbon heat projects and give industry the certainty to invest and deliver on the enormous economic opportunity presented by the transition to low-carbon heat.
"Additional funding for energy efficiency and a 'Heat Transition Deal' is also very welcome, as is continued support for wave and tidal energy, in which Scotland leads the world.
"This Budget shows that the Scottish Government is stepping up its commitment to deploy renewable energy technologies to tackle the climate emergency. We look forward to working with ministers as they bring forward new schemes and policies to support the continued transition to net-zero."
Sharon Blain, tax director at PwC Scotland
"The theme of this year's Scottish Budget was inclusive growth at a time when the climate emergency becomes an increasing priority.
"For businesses, there was some welcome news with £220m of funding committed to the Scottish National Investment Bank as part of the ongoing £2bn capitalisation project ahead of its planned launch, while £201m in additional City Deals funding was announced. All this was underpinned with £6bn of capital spending, which the government said would grow and modernise Scotland's infrastructure, with a particular focus on low carbon technologies and infrastructure.
"The introduction of a new 2% band for non-residential leases is squarely aimed at high-end buy-to-let market, and is the only change to the current system. There had been some talk about LBTT rates changing, however by maintaining current levels the Scottish Government seems confident the high-end of the market is not stagnating as a result of the new regime."