Museum of Slavery proposal wins Egyptian Halls public vote
---

---
A proposal to turn Glasgow's Egyptian Halls into a Museum of Slavery has won a public vote.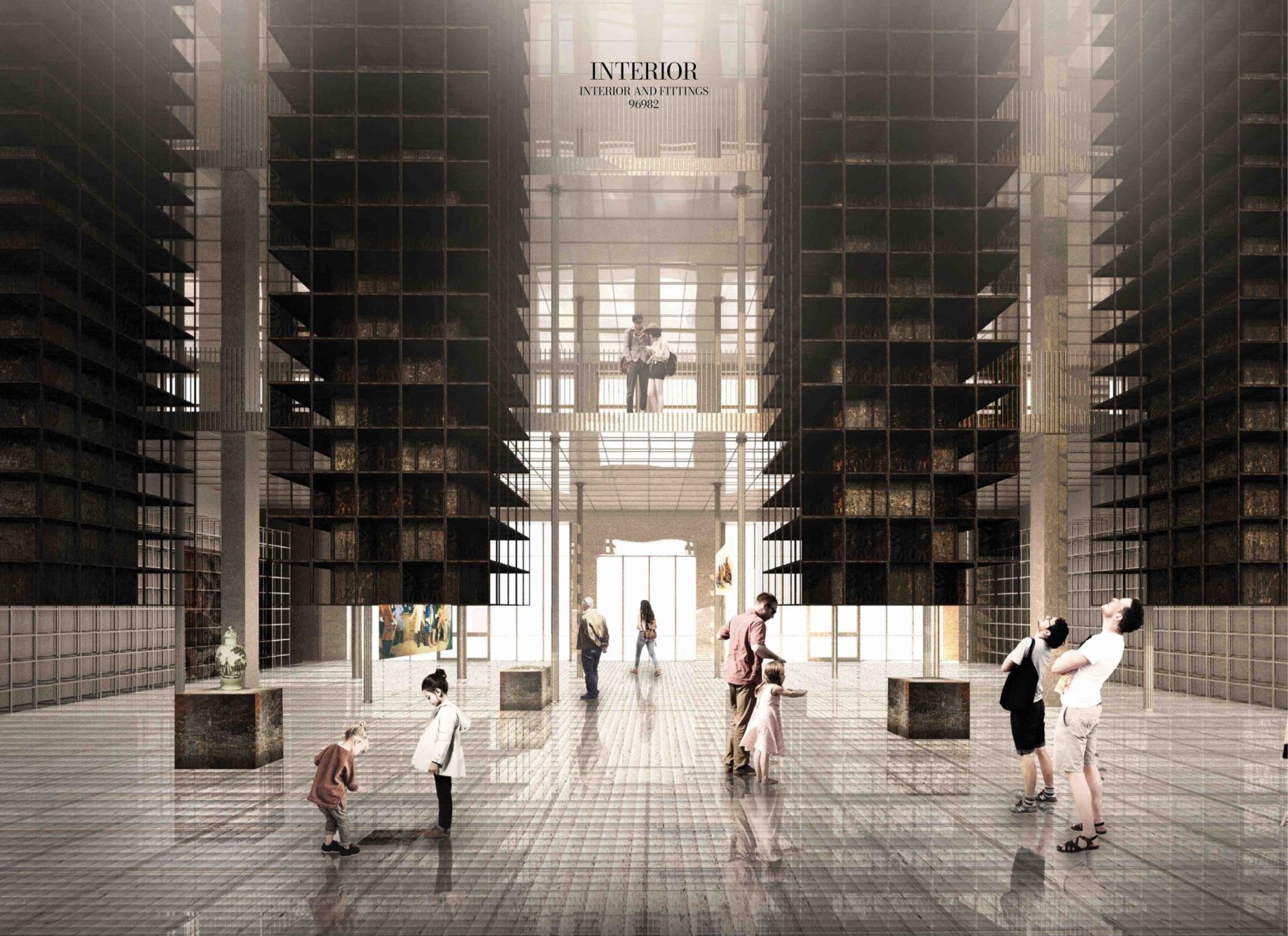 Designed by Alexander 'Greek' Thomson, the A-listed warehouse building has been empty for decades and the list of major repairs has long-threatened its future.
Last year the Alexander Thomson Society launched a competition asking designers around the world to draw up creative ideas for its future use.
Entries were received through exhibitions at the New Glasgow Society and The Lighthouse and a panel of expert judges was assembled to select a winner and award commendations.
The first prize was awarded to a proposal for a 'Temple of Thought' devised by two entrants from St Petersburg in Russia, which the judges praised for its architecturally powerful reinterpretation of the interior spaces in the building.
The Society then opened up the entries to a public vote, where anyone could select their favourite entry and comment on what they believed was the most appropriate use for Egyptian Halls.
The results were originally planned to be announced at the annual Alexander Thomson lecture in April, however that event was cancelled with the current pandemic. Since then the Society said it has been looking for an appropriate time at which to make the announcement, but given the outcome of the vote, and its relationship to the current public discussion about the way in which Glasgow as a city addresses its past, it said this would appear a very relevant time to publish the result.
The winner of the public vote was Gavin Fraser from Polmont's proposal for a 'Museum of Slavery', which was also one of the commended entries selected by the original panel of judges.
Zandra Yeaman from the Coalition for Racial Equality and Rights welcomed the suggestion.
She said "it's particularly heartening to know that the hundreds of people who took part in the public vote also support this initiative. CRER has been campaigning for this for over a decade now, and even the Scottish Parliament have now shown their support.
"Community involvement and participation will be crucial to ensure the context and content of the museum credibly reflects the lives, origins and experiences of Black minority ethnic people in Scotland, and the task ahead is huge. We've asked the Scottish Government to fund a comprehensive scoping study to begin to make this a reality, and the use of the Egyptian Halls as a potential venue should definitely be explored further."
The Society's poll further revealed that 100% of those who responded to the poll favoured the retention of the original building, with the majority favouring the use of the building as a cultural institution.