Project to transform iconic Sauchiehall Street building into creative workspace underway
---

---
A major project to transform one of Glasgow's most recognisable buildings into a creative workspace called McLellan Works is now underway.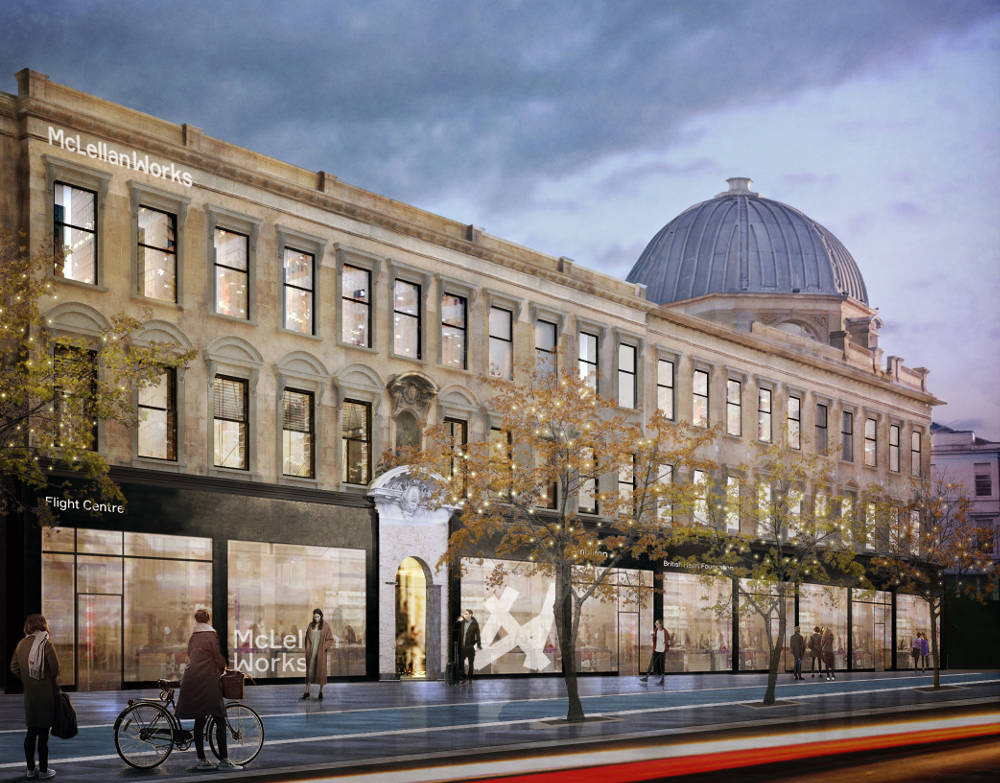 Property investment and development company Bywater Properties, which is involved in high-profile regeneration projects across the UK, recently secured planning permission for the transformation of Breckenridge House on Sauchiehall Street.
Theo Michell, principal at Bywater Properties, said: "Following planning permission for McLellan Works we've been moving quickly to transform and revitalise this iconic building. Bywater is already reinvigorating streetscapes and developments in locations like London, Manchester and Belfast and sees McLellan Works as a brilliant opportunity for dynamic and entrepreneurial businesses to secure their place in the best new space to work in Glasgow city centre."
"One of our main propositions is for a lobby and large corner restaurant to be the lead food and drink offerings, ideally local, independent and maybe from somewhere like Glasgow's Finnieston scene. As part of the revitalised Sauchiehall Street area, McLellan Works will be a vibrant and creative location, with a full after work offering for people, right on their doorstep."
McLellan Works holds a unique place in Glasgow city centre as one of the few remaining commercial spaces to span a whole block. With large, modern open plan spaces alongside retail and leisure spaces at street level, McLellan Works can provide small suites alongside full floor spaces, reflecting Glasgow's demand for flexibility.
Theo added: "McLellan Works will be a living, breathing, collaborative space and we look forward to seeing the building come to life over the coming months. Glasgow is ready for a space like this and there are changemakers and innovative companies who want to join other creative businesses to build and grow this new community."
The transformation of the interior is expected to be completed by early 2020 by which time key tenants will have had a chance to secure a space in time for the building becoming fully operational.