Provost Skene's House revamp delayed until next autumn
---

---
A renovation project of one of Aberdeen's oldest buildings has again been delayed due to construction issues.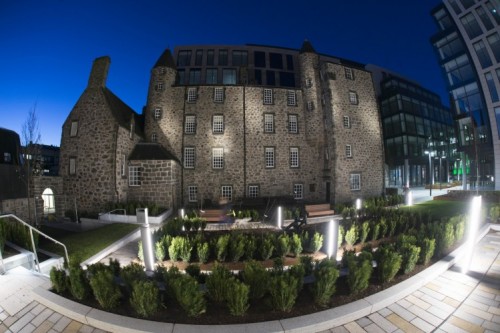 A Hall of Heroes celebrating famous Aberdeen names is being developed at the city's historic Provost Skene's House.
The regenerated 16th Century building, intended to be the centrepiece of the Marischal Square office complex, was originally supposed to open in 2017.
Now a report to Aberdeen City Council's capital programme committee revealed that a budget of £3.8 million has been put forward for the project – more than double the original cost of £1.5m.
Last year the council said that due to problems such as rotting timbers the opening date had been put back to 2020.
The new report said that the project is "envisaged" to be complete by next autumn.
Council co-leader Douglas Lumsden said that overruns were common in the public sector.
He added: "Provost Skene's House is one of Aberdeen's important historical buildings and as such work carried out within it will be to the highest standard.
"This administration is committed to Provost Skene's House celebrating Aberdeen's heroes from the world of stage and screen, sporting champions, musical maestros, wordsmiths and scientists who have contributed so much to the world."
It is hoped a contractor to regenerate the historic building will be appointed this month.