St Andrews care home plan refused on appeal
---

---
A Scottish Government reporter has blocked plans for a new care home near the heart of St Andrews.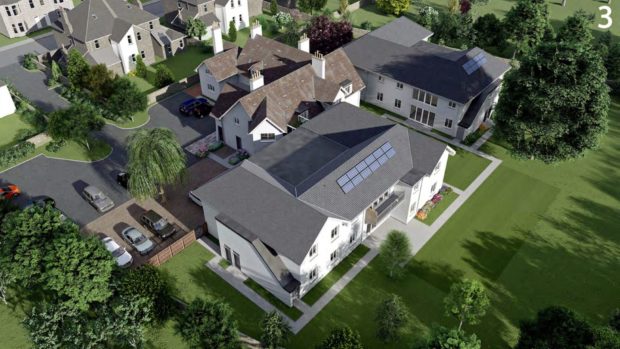 Developer CAF Properties had bid to transform the property at 92 Hepburn Gardens, known locally as The White House, into a 40-bed care home with two new two-storey extensions to the existing structure.
The proposal had been rejected by Fife Council earlier this year, a decision which was later appealed by CAF Properties.
Turning down the appeal, Scottish Government reporter Mike Shiel concluded the attractive arts and crafts building, which site in the town's conservation area, would be "visually swamped" by the proposal.
He said: "Whilst the retention of the existing attractive building is to be welcomed, I find that the scale and proximity of the proposed extensions would be overbearing and would effectively overwhelm it."
Mr Shiel said provision of modern care home facilities would be a worthwhile objective for the town but added: "I have concluded that the currently proposed development is not suitable for the site."
Charlie Ferrari, of Aberdeen-based CAF Properties, said: "We are understandably disappointed by the reporter's decision to dismiss the appeal for our proposed care home at Hepburn Gardens.
"We feel the refusal was a missed opportunity to address the severe lack of high standard care home provision in St Andrews.
"There had been a number of positive changes to CAF Properties' development, relating directly to the concerns raised by the owners and occupiers of numbers 76 to 88 Hepburn Gardens and these remain on the table.
"We will be reviewing our next steps and will update the community in the coming weeks."