3DReid Student Prize returns for 16th year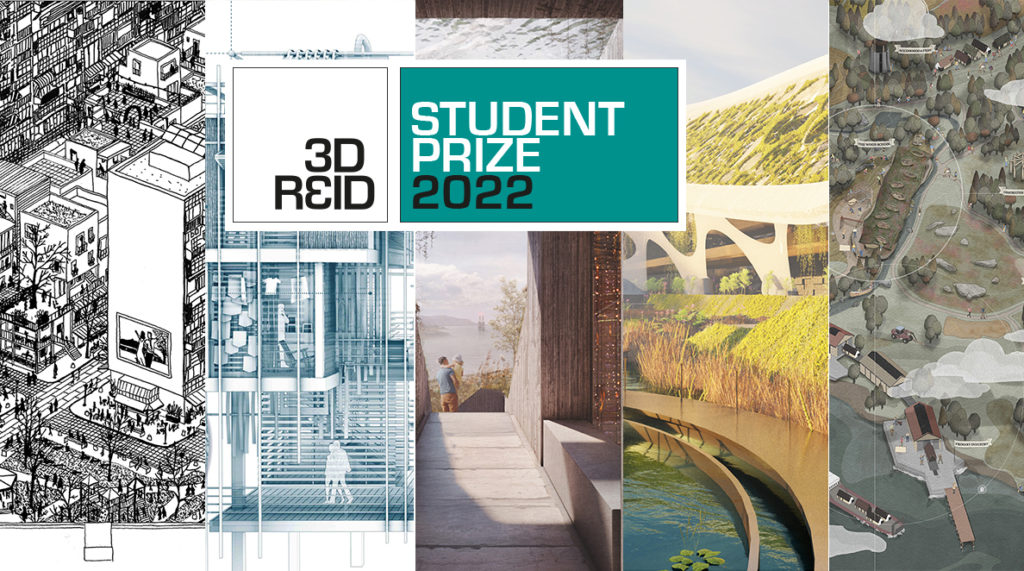 An annual student competition run by architecture practice 3DReid is now open for entries.
The largest independent Prize for Part II architecture students, the invitation has been extended to all schools of architecture in the UK to propose one student to take part.
The prize has given students and architecture schools a platform to show their best work and engage with the industry, raising profiles and improving job prospects. 3DReid is looking forward to resuming the in person final judging in July and meeting the architects of the future.
---
---
Tiia Partanen from the University of Strathclyde is the current reigning winner of the £1,000 prize with 33 universities taking part last year. Previous winners include ESALA Edinburgh; Leicester; Glasgow; Kent; Bath; Dundee; Liverpool and Northumbria,
3DReid's judging criteria for the prize is:
Impact– does the project have meaning? does it address societal concerns such as environment, culture, community, wellbeing, inclusivity and marginalisation?
Innovation – does the project represent new ways of thinking? does it explore new technologies, materials, building methods, sense of place and environmental impact?
Communication – does it speak to the viewer? are the imagery and words well-conceived and have they embraced new ways of communicating their ideas?
In a statement, 3DReid said: "We hope to celebrate how challenges over the last few of years have accelerated change and brought forth innovation and creativity. We shall be asking students to remove their names and universities from submissions to ensure unconscious bias plays no part in the shortlisting process.
---
---
"The final judging panel will also be diverse to better represent varied views and voices."
3DReid is committed to supporting education and providing a platform to the next generation of architects.
Tutors are invited to submit a student to represent their university by June 25th.
Nomination forms are available here.
---