6 Technologies that are Revolutionising the Construction Industry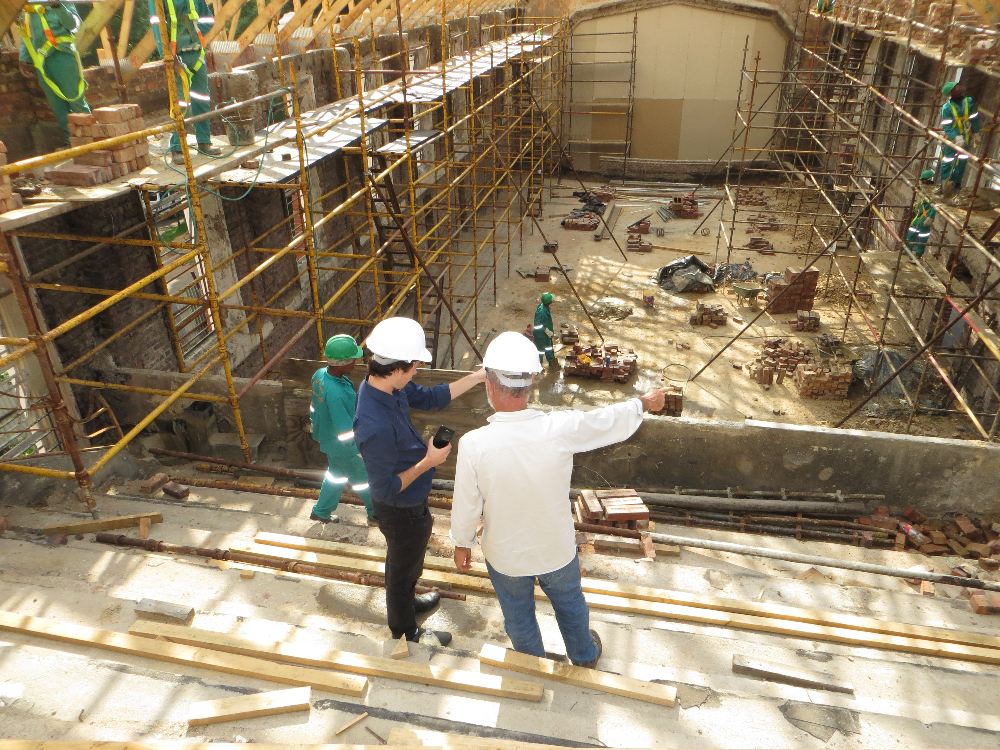 You'd be hard-pressed to find a construction business in Scotland that isn't harnessing technology in the modern age. From using trucks and tractors to transport materials to calling clients on smartphones, almost every aspect of modern construction incorporates some sort of tech. But, that doesn't mean that there's no room left for innovation.
Stay up to date and choose the right digital devices for your business with our run-through of the top technology revolutionising the construction industry.
1. Improved Service With Digital Payments
Your customer service matters. The experience of your clients leads to better reviews, word-of-mouth referrals, and a brand reputation that can make or break your business, making it a vital part of your success strategy.
---
---
In the digital age, clients have come to expect that businesses will incorporate technology into their customer service processes. Creating smoother, stress-free communication and adding more versatility to how clients interact with you, it's a no-brainer.
There are plenty of ways that technology can improve your customer service, too. The cloud, for example, lets you quickly share documents, while web chat integration can answer customer questions instantly. One innovation that we're keen to highlight alongside these is digital payments.
Construction businesses have long been accepting alternatives to cash payments (especially for pricier work) but if you want to build a modern, reputable brand image you need to enable a wide range of digital and contactless payment methods. Invest in a portable card machine to allow for chip and PIN, contactless, and digital wallet payments on the move, making it simple and stress-free for clients to pay for your services.
It's also smart to enable digital payments using online invoices. Customers will be sent a digital copy of the costed breakdown of your services as well as a digital payment link, enabling them to pay securely and in their own time.
---
---
2. Self-Driving Construction Vehicles
Self-driving cars are no longer a thing of the future - they're a reality of our present. In fact, Edinburgh already has its very own fleet of self-driving buses, pushing autonomous travel into the mainstream.
For your construction business, self-driving will be a game-changer. Even if only used within the walls of the secure construction site, your team can transfer materials without having to waste time moving from A to B, letting them get on with the building while the vehicles do the driving. When you're a small business, the perks of adding extra "hands" in the form of autonomous vehicles are transformative, letting you compete with big-name brands without losing the charm of a tiny team.
There's money-saving potential here alongside a huge boost in efficiency and productivity. Self-driving cars also remove the risk of human error, making it probable that you'll see less workplace accidents when your trucks and cars move on their own.
3. Unlimited Potential Using 3D Printing
3D printing isn't new technology, but the advances its made in recent years have transformed the construction industry. The machines are drastically dropping in price, too, making them more affordable for independent contractors and small businesses.
---
---
By plugging in designs, your team can quickly create accurate, tangible models and products on-site that are ready to be used as soon as they're printed. In terms of usability, this is fantastic for testing that design ideas will work.
For example, if your team is dealing with a complex joint and wants to make sure their measurements are correct before fitting the real thing, they can quickly test it by 3D printing copies of the parts. They can also create actual building materials, from window frames to door handles, in the (almost) blink of an eye.
Building becomes quicker, plans are developed based on accurate prototypes, and your team is given the equipment they need to drive their innovation and boost their creativity.
4. A New Age of Advanced Materials
If you're in the construction industry, you've no doubt heard of the advanced materials hitting the market. Permeable concrete to reduce floods, biologically inspired materials that adapt to their environment, and plant-based insulation that's eco-friendly and non-toxic; technology has brought a whole new genre of materials to the construction world.
---
---
The opportunities here are incredible. You can create new, innovative buildings that are ready for the future and have exciting, practical properties. By offering smart materials, you also give your company a competitive edge, offering niche capabilities before other businesses.
It's important to note that not all of these advanced materials are already on the market or affordable options at the moment. But, it is a good idea to keep an eye on their availability so that your construction business is ready when they are.
5. Drones Enable Quick Transportation
Drone deliveries aren't quite ready to go mainstream yet, but almost! The Royal Mail recently showed off the potential of drones by using a new, permanent fleet to deliver post in Orkney, though it is still somewhat of a novelty for most small businesses. Undeniably fun - think remote-control aeroplanes but on a much larger scale - and endlessly useful, when they do become more accessible, they're expected to be a business game-changer.
By adding a drone to your small business team, you'll be able to quickly move materials around large sites. You can also use drones for longer journeys, such as when a team needs additional materials for a job. Simply load them up from your warehouse and send them by drone, cutting down on delays for speedy, efficient construction.
---
---
6. Parametric Modelling for Seamless Design
Not all technology comes in the form of digital devices. There's plenty of software out there that can revolutionise your construction processes, too. One such tool is parametric modelling.
This is a method of computer-aided design (CAD) that'll be useful when designing your builds. From planning entire spaces to getting the intricate details of accuracy-dependant work spot on, it makes hard work simple.
Parametric modelling works by inputting key details that will work alongside computer-generated algorithms and rules to create complete digital designs. These can then be adjusted to suit your construction requirements, making it simpler than ever to create prototypes. You'll benefit from reduced iterations, faster design, and happier clients.
Final Words
For small businesses, technology is a game-changing way to compete with big-name brands. Hopefully, this run-down of some of the revolutionary technologies already in existence as well as some future developments to look out for have inspired you to level up your tech.
For more construction news and advice, be sure to keep up with the latest articles on Scottish Construction Now.