Acquisition expands Mitie's mobile telecoms capability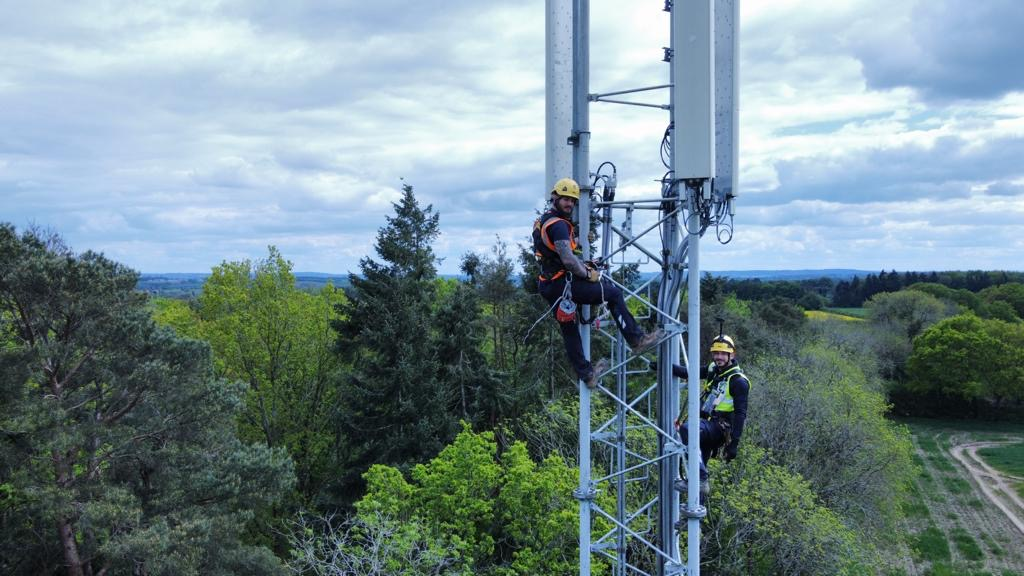 Mitie Group has acquired mobile telecoms tower infrastructure provider 8point8 for a total consideration of £10 million.
The collective acquisition of 8point8 Support Limited, 8point8 Training Limited and Vantage Solutions Limited will be accretive to earnings and funded through existing facilities.
With the growing demands of the 5G rollout, network upgrades and passive infrastructure investment, Mitie said its strategy is to build a leading Telecoms Support Services company, providing acquisition, design and construction (ADC) services, and maintenance to the mobile telecoms tower infrastructure sector. Following Mitie's recent acquisitions of DAEL Ventures UK and P2ML Limited, integrating 8point8 into its telecoms division will give Mitie greater capacity to self-deliver additional end-to-end services.
8point8 also includes two associated businesses, 8point8 Training - an industry leading training provider - and Vantage Solutions - a specialist contract lifting business. Together, these capabilities will provide Mitie with the opportunity to set the standard in health and safety for the industry whilst adding the capacity to increase self-delivery of critical services.
For the 12 months ended 31 December 2021, 8point8 generated combined revenues of £18.3m and profit before tax of £0.6m, with gross assets of £6.2m. Performance since 31 March 2021 has seen 8point8 make a strong recovery from the significant operational disruption associated with the COVID pandemic.
Andy Train, MD Mitie Telecoms, said: "The acquisition of 8point8 substantially increases our capacity within the fast-growing mobile telecoms sector and adds another well-respected team to the Mitie Telecoms business. We are now one of the largest Telecoms Support Services businesses in the UK, with strong capabilities to support all aspects of cell site acquisition, design, construction and ongoing site maintenance, allowing us to better serve our existing customers and to continue to add new clients as the rollout of 5G in the UK gathers pace."
---