Allan Munro Construction secures six-figure funding package from Bank of Scotland
Highland property developer Allan Munro Construction is set to launch the first five units of a 38-plot development despite months of disruption caused by the coronavirus pandemic, thanks to a six-figure funding package from Bank of Scotland.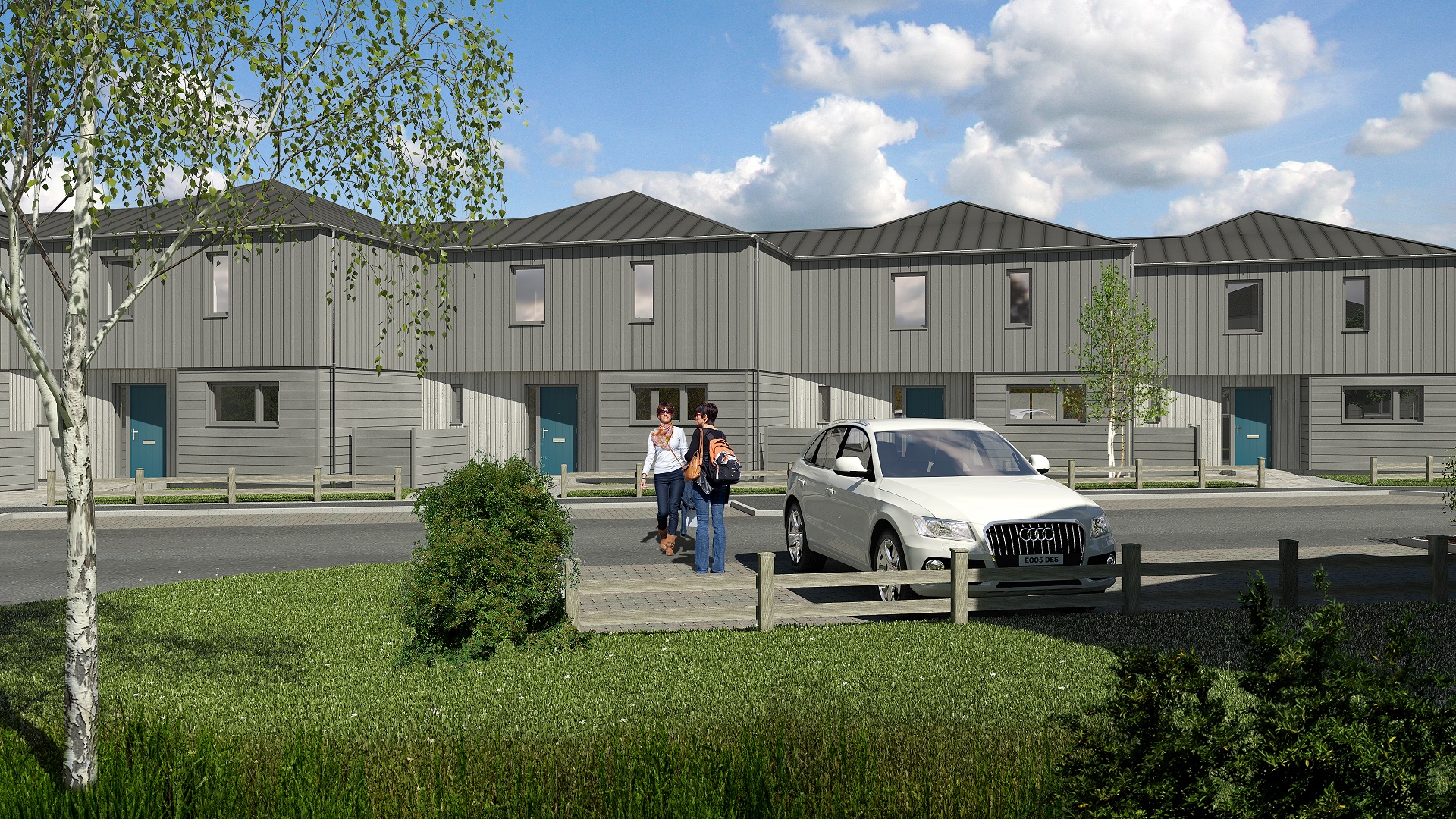 Allan Munro Construction is a family-owned business that specialises in building residential developments across the Highlands, predominately within the Cairngorms national park.
The Peaks, based in Aviemore, is the business' latest development which was due for completion in May 2020. However, construction of the homes was paused for three months in response to government guidance, and only recently recommenced.
---
---
Prior to the pandemic, and to support its green ambitions for the development and secure cashflow during the build of the new homes, the business approached Bank of Scotland, securing a six-figure funding package.
The package included a development loan and specific funding as part of the Clean Growth Funding Initiative (CGFI). This initiative is designed to support clients' investment in a lower-carbon future by providing discounted lending to enable firms to invest in reducing their environmental impact.
The business used the CGFI to install a biomass district heating system at the development, combating the issue of fuel poverty in certain areas of the Highlands where limited alternatives to electric heating are available. The new system will reduce the carbon footprint of the development and save homeowners at least 20% compared to standard electricity costs.
Phase one of The Peaks is now due to complete in September which will include nine affordable units available for rent & five private three-bedroom terraced homes for sale. Phase two will commence in September with plans to build 24 two and three-bedroom apartments again for the private market.
---
---
Cameron Munro, director at Allan Munro Construction, said: "The construction industry like most business has been hit hard during the pandemic. During lockdown we were unable to progress with works on site apart from selected landscaping & fencing works, where social distancing would allow. Thanks to Bank of Scotland, we already had cash flow in place that meant we could quickly pick-up operations again as restrictions began to lift, putting us in a strong position.
"The sustainability aspect of the funding is a real benefit to our company as we were able to demonstrate through the use of sustainable heating systems & highly insulated timber frame systems that we could meet the criteria set out in the CGFI funding. We as a company are committed to building in the most sustainable way while meeting the demands of increasingly-environmentally conscious homebuyers.
"Despite the pandemic disrupting operations, we've already secured two sales for the phase one private houses and are ready to commence foundations within the next six weeks on phase two."
David Henderson, relationship manager at Bank of Scotland, added: "Allan Munro Construction is one of many firms impacted by the recent lockdown measures. Learning to adapt during these challenging times and using our support has resulted in the business being in a strong position, ready to progress with plans for the second half of 2020.
---
---
"At Bank of Scotland, we're committed to supporting businesses like this as we all work through these challenging times and prepare ourselves for future success. Our CGFI funding will also continue to support the UK's goals for clean growth and assist our customers in reducing their carbon footprint."
---