Almost a full house at King's Quarter
King's Quarter – one of Edinburgh's highest-profile, mixed-use regeneration projects – has reported 'excellent' sales progress, as it gears up for completion by the end of the summer.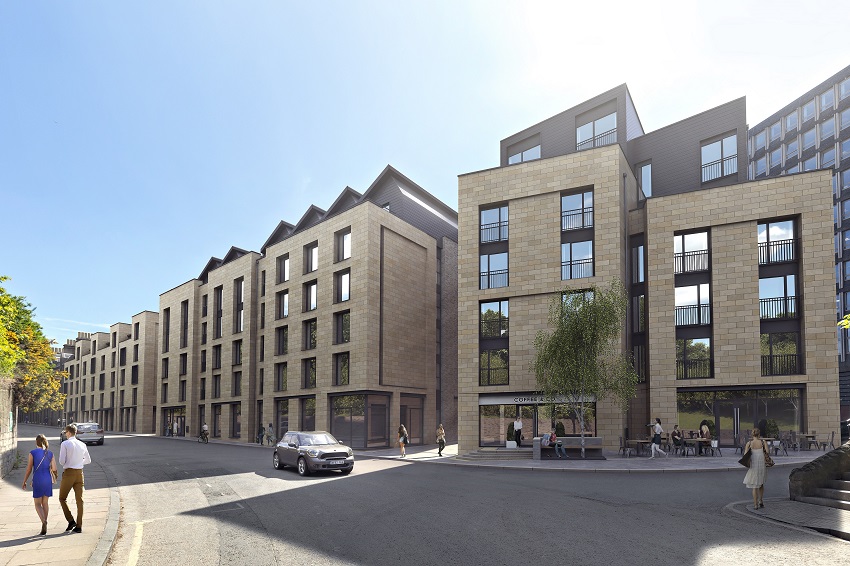 Knight Frank, which is acting as agent for developer Peveril Securities and Campus Development Management on the site, said that sales at its residential portion were well ahead of expectations. Work is set to be completed ahead of schedule, which was originally planned for late Autumn 2019.
The independent property consultancy has sold 28 of the 32 apartments off-plan, with strong levels of interest in the remaining properties. Aparthotel operator Staycity has been secured for the 108-bed hotel section of the development, while Empiric Student Property will own and manage the 166 high-quality student studios.
---
---
Knight Frank also said there had been strong interest in the development's two commercial units. The 1,259 and 3,359 sq. ft. spaces sit beneath Edinburgh Castle and have planning consent for bar and restaurant purposes.
King's Quarter, which connects Grassmarket and Lothian Road in the heart of Edinburgh's Old Town, has been designed to regenerate a key artery in the city centre. Previously a jousting courtyard, the historic site was bought from Edinburgh City Council by Peveril Securities.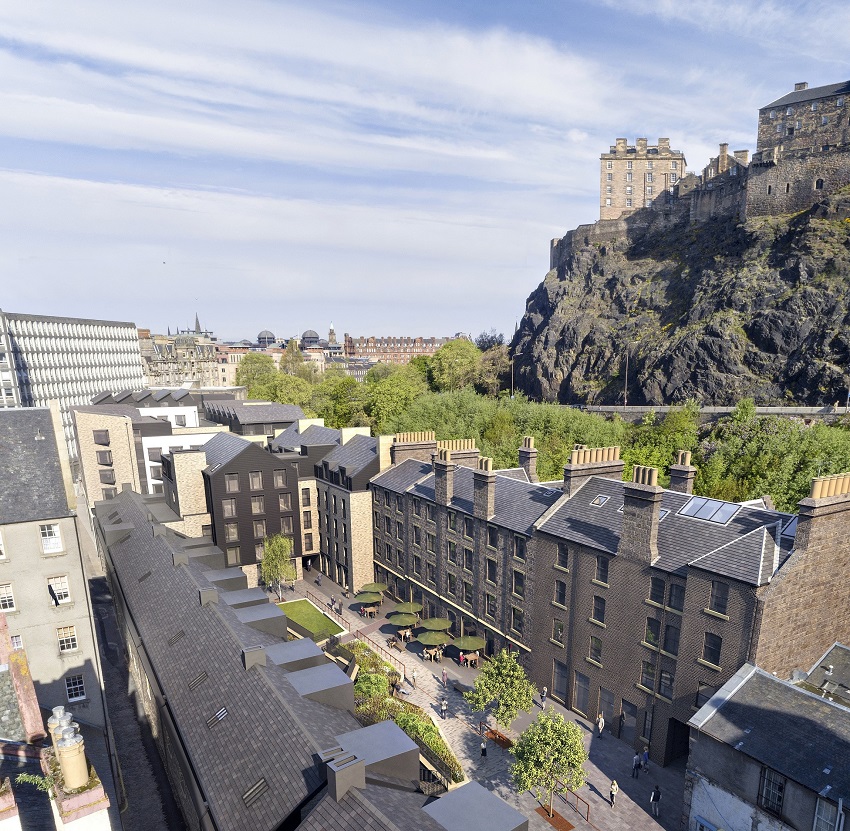 Toby Withall, partner at Knight Frank Edinburgh, said: "There has been insatiable appetite for what King's Quarter has to offer – it's further proof that Edinburgh remains a highly desirable place to live and work. Regeneration projects like King's Quarter bring clear benefits to the local area and the work carried out so far has already seen an increase in footfall – it acts as an attractive link between the Grassmarket and Lothian Road.
---
---
"With around six months until work is due to complete, progress has been excellent. The commercial units have attracted a lot of attention – they are well placed on the main thoroughfare of King's Stable Road at the bottom of Edinburgh Castle. They both offer direct access for external seating, while the larger of the two opens onto the 2,500 sq. ft. courtyard. They are a great opportunity for occupiers, with planning consent already secured."
Neil Scott, partner at Knight Frank Edinburgh, added: "We have been delighted with the progress of the King's Quarter development over recent months. As the development nears completion in Q3 2019, we are very confident of the huge success that King's Quarter will represent in the local Edinburgh market.
"We currently only have four residential properties available, with the likelihood that we will be sold out well before completion. It has been reassuring to see that interest in the development has come from buyers across all ages and stages in life, which shows the real appetite for well-designed and good quality city centre property.''
Ralph Jones, manging director at Peveril Securities, added:"We are delighted with the success of the King's Quarter mixed-use development, notwithstanding the fact that the component parts will come to life more fully when final completion takes place in late Autumn this year. Our intention all along has been to reinvigorate a part of the city which has always had huge amounts of unrealised potential. That belief has been vindicated by the level of demand we've seen to date."
---