And finally… Atlantic bridge planned for marooned islanders
Comhairle Nan Eilean Siar has lodged plans for a new Bernera Bridge to link the Isle of Lewis and Great Bernera.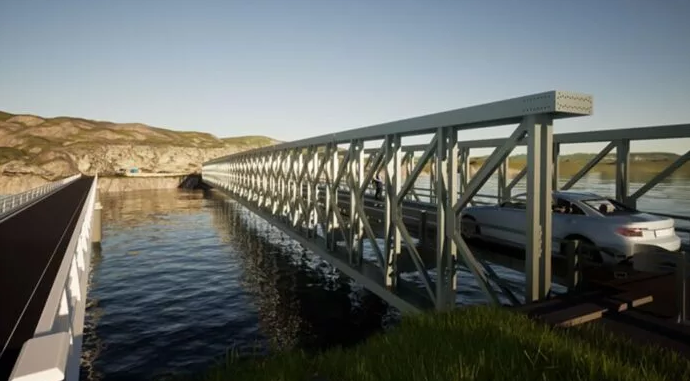 The 100-metre-long structure will replace the present road link across Loch Roag, which is out of bounds for larger vehicles after the discovery of defects required a 7.5-tonne weight limit imposed permanently on the existing structure.
As the steel structure is assembled it will be launched out across the channel on temporary supports using a winch system.
---
---
Rock embankments at each end will provide support with the approach roads re-aligned to tie into the new bridge. The bridge, however, is to cost £2 million – four times its original estimate – councillors were recently told.
A report by Robert Emmott, the council's director for assets, finance and resources, has said: "Costs are estimated at £2m for the immediate solution, which will have a predicted lifespan of 30 years. The usual design parameter for a bridge would be to last for 120 years.
"It has become apparent through deliberations that options are limited as there is a clear requirement to keep an operational link to Great Bernera, whilst an alternative structure is being constructed.
"The most time and cost effective means of crossing has been determined as being through the construction of new abutments to the east of the existing bridge and spanning the water with one steel trussed structure.
---
---
"Work is ongoing on the procurement of the necessary elements to make this happen."
---