And finally.. buttered up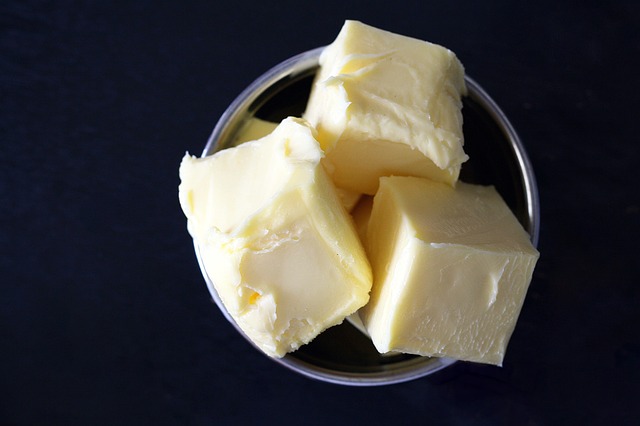 A large canal was clogged with melted butter when a nearby dairy plant caught fire in Wisconsin.
The blaze sent the melted contents of a storage room full of butter flowing through the building, local authorities said, with the runoff seeping into surrounding storm drains as well as a large canal adjacent to the business.
The butter ultimately clogged the waterway despite efforts to contain the spread, CBS Chicago reported.
---
---
The blaze broke out at a dairy processing and packing plant owned by Associated Milk Producers Inc. in Portage, Wisconsin, a small city located roughly 50 miles north of Madison, at around 9 p.m. local time, the Portage Fire Department wrote in Facebook post. Firefighters dispatched to the scene that night reported heavy smoke and fire visible on the roof of the multi-story concrete structure when they arrived. Officials said response teams were initially unable to access the building as they "were pushed back by the heat and smoke," as well as the runoff of melted butter.
Officials determined that the fire began inside a room at the plant where butter was being stored, and the runoff occurred as a result of increasing heat throughout the building. The cause of the fire itself remains under investigation, the fire department said. No injuries were reported in connection with the incident.
After working to fight the fire for "multiple hours," firefighters from multiple area departments were able to contain and extinguish the blaze "before it could spread past the firewalls and throughout the building," the Portage Fire Department, emphasizing that "the butter runoff and heavy smoke slowed access to the structure."
A Hazmat team also responded to the blaze and "attempted to contain the runoff" flowing into the nearby storm sewers in addition to the Portage Canal. The canal, once used for commerce, is considered a historical landmark and plans for its restoration have been underway for years.
---
---
"They placed boom and other absorbents to control the runoff," said the fire department, noting that the Department of Natural Resources would evaluate any damages to drains and waterways.
---