And finally… flagging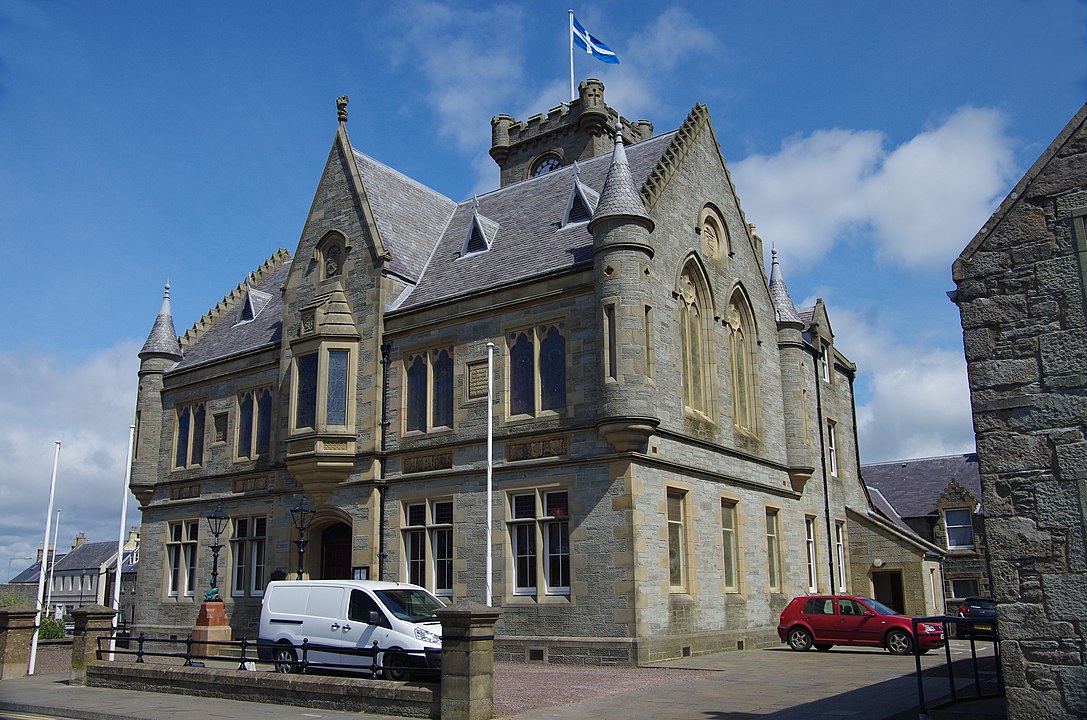 Six flag poles outside Lerwick Town Hall have been given retrospective planning permission 20 years after their installation.
A recent application submitted by Shetland Islands Council said not applying for consent when they were installed was an "oversight".
The six white poles were installed next to the A-listed building around the year 2000, and they are sometimes used on special occasions.
---
---
A spokesperson for Shetland Islands Council said the retrospective application sought to "ensure that planning consent is in place for the A-listed building".
The decision said the poles are "considered to be sited to respect the prevailing architecture of the wall, ensures that the historic fabric of the building is largely unaffected, and due to the length of time the poles have been in place, they can now be viewed as an integral element of the building and its setting, and overall, does not have a detrimental impact on the character or setting of the listed building."
---