Annual Scottish Home Awards launched for 14th year
Excellence in the creation of new homes and place-making across the country during the challenges of the last year will be marked once again with the launch of the annual Scottish Home Awards.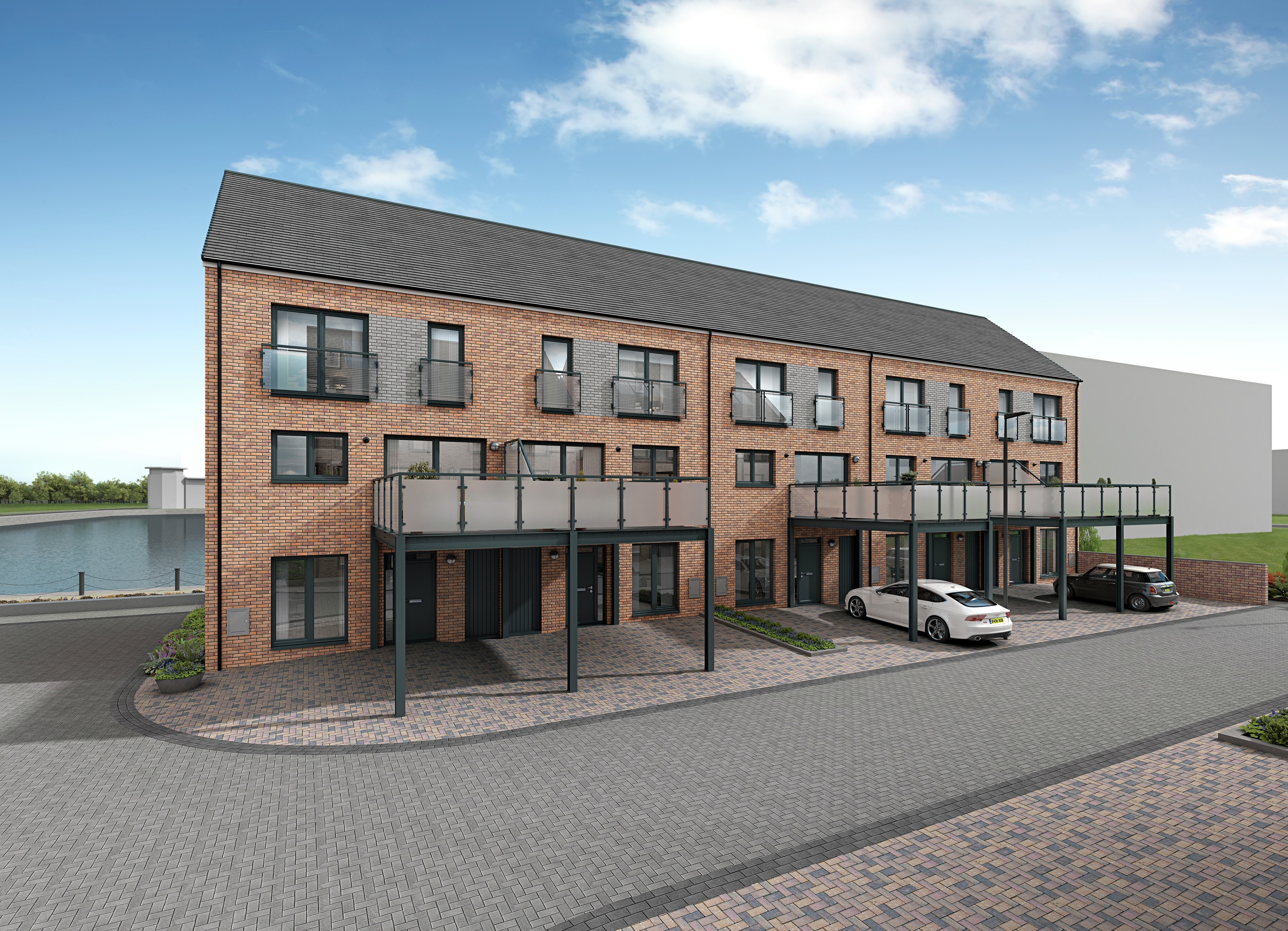 Sponsored by property management firm Ross & Liddell, the event will see 20 awards presented to individuals, teams and companies chosen by an independent judging panel.
This year's programme is being planned as a hybrid event which will combine the format of a digital broadcast, together with the return of the live dinner, scheduled for September 16 in Glasgow.
---
---
Andrew Cunningham, director, Ross & Liddell, said: "The Scottish Home Awards are more important than ever this year as we want to highlight the extraordinary effort of the housing industry in working through the pandemic of the last year. It is a fantastic opportunity for businesses to reward resilient, hard-working teams and take a moment to shine a light on achievements. I look forward to reviewing and debating this with the judging panel but most of all, we are very hopeful of getting back together as an industry for the annual celebration in September."
Kirsten Speirs, director of KDMedia, which founded and operates the annual programme, added: "Our hybrid event plan gives us the best of both worlds this year. We are cautiously optimistic that case numbers will continue to decline to the point when live events can return by the Autumn and we have a plan in place for that. Meanwhile, our highly successful digital broadcast platform has also been further developed and offers anyone unable to attend the event in person with the option of watching a live broadcast from home."
Entrants have until May 26 to complete their submissions for consideration. The finalists will be revealed in July.
The awards support 'It's Good 2 Give' and the management of The Ripple Retreat a luxury residential retreat on the shores of Loch Venacher in Loch Lomond & The Trossachs National Park. The award-winning respite home is gifted to young cancer patients and their families for short stay visits.
---
---
The Scottish Home Awards 2021 Categories:
· Housebuilder of the Year (more than 100 units)
· Housebuilder of the Year (less than 100 units)
· Housing Association of the Year
---
---
· Social Housing Developer of the Year NEW
· Affordable Housing Development of the Year (private sale)
· Affordable Housing Development of the Year (social rent)
· Apartment Development of the Year (private sale)
---
---
· Community Contribution Award
· Green Infrastructure Development of the Year - Sponsored by Scottish Natural Heritage
· House of the Year – Sponsored by Cupa Pizarras
· Housing Regeneration Project of the Year
---
---
· Innovation in Design - Sponsored by Wolffe
· Large Housing Development of the Year (private sale)
· Small Housing Development of the Year (private sale)
· Renovation of the Year - Sponsored by Construction & Property Recruitment
· Residential Letting Team of the Year
· Show Home of the Year
· Starter Home of the Year - Sponsored by Ross & Liddell
The Judging Panel 2021:
Dan Macdonald, CEO, Macdonald Estates
John Boyle, Director of Research & Strategy, Rettie & Co.
Mike Bruce, Director, Weslo Housing Management
Heather Chapple, Director of Design, Architecture & Design Scotland
Lyle Chrystie, Director, Reiach & Hall Architects
Colin Cumberland, Director, Eskgrove Homes
Andrew J Cunningham, Director, Ross & Liddell
Sue Evans, Vice Chair and Chair of the Audit Committee, Architecture & Design Scotland
Kieran Findlay, Editor, Scottish Housing News
Stephen Garvin, Head of Building Standards, Scottish Government
Claire Hall, Regional Services Manager - Scotland, RICS
Derek Logie, CEO, Rural Housing Service
Faisal Choudhry, Head of Savills Scotland Residential Research
Malcolm MacLeod, Director, NHBC Scotland
Kirsty McLuckie, Property Editor, The Scotsman