Arc-Tech (Scotland) appoints Andrew Halliday as commercial director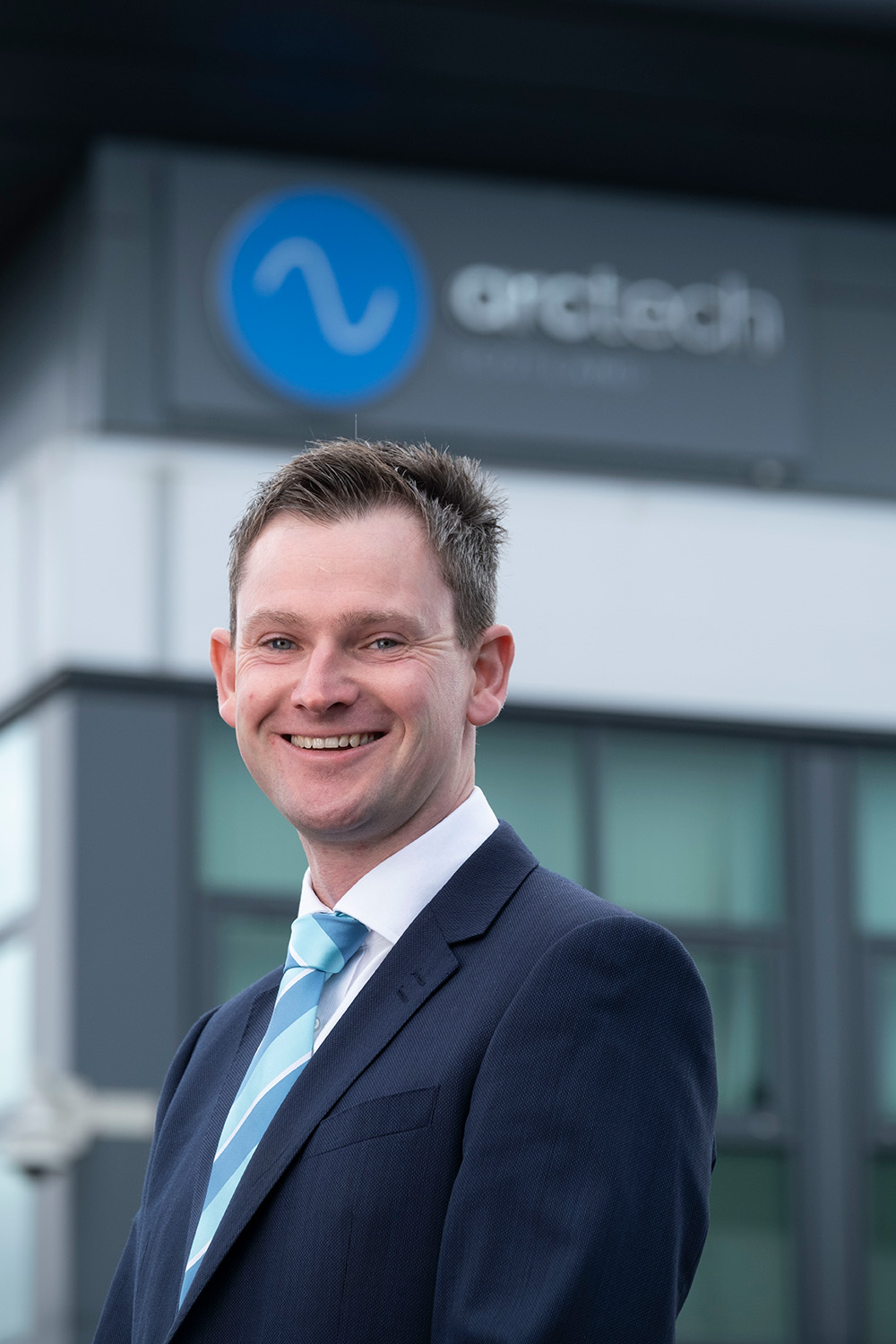 Glasgow-based building services contractor Arc-Tech (Scotland) has appointed Andrew Halliday as a commercial director.
Founded in 2016, Arc-Tech specialises in the delivery of mechanical, electrical, and renewable service installations to support residential and commercial construction.
The business now has an annual turnover in excess of £20m and a direct labour force of 125 people that is deployed to support major contracts across central Scotland.
---
---
Mr Halliday assumes his new role as commercial director after having spent seven months as commercial manager forming part of a career that spans nearly two decades.
He has been welcomed into the new role by board members John Gallacher and Alan Rogers, managing director and contracts director respectively, alongside Stewart Pattison who was appointed as estimating director in late-2021.
Commenting on his promotion, Mr Halliday said: "I have enjoyed every minute of my time at Arc-Tech (Scotland) and extend my thanks to John and Alan for this appointment.
"Our business is full of highly-experienced professionals who come together to deliver an industry-leading standard of service for our clients and I am incredibly excited for what the future brings."
---
---
Mr Gallacher said: "In what is a relatively short space of time, Arc-Tech has grown to become a leading Building Services provider for the Scottish construction industry. We work with some of the country's largest contractors and our standard of workmanship and customer service is evidenced by repeat business across a wide variety of sectors.
"This is ultimately achieved by the efforts of our team; we have taken great care to employ the right people to drive our company forward and we fundamentally believe that our directorial appointments made this year will allow us to sustain our unprecedented growth."
Mr Rogers added: "Arc-Tech places great value on our people; everyone from our trade apprentices to our senior managers will be provided with opportunities to grow within our business and Andrew's appointment as a director is a great example of this approach – I am delighted that he has accepted this new and exciting role.
"We are a proud supporter of youth training and development with 23 apprentices and a number of trainees working alongside ambitious, hard-working men and women who are each willing us forward to become the contractor of choice for building services in Scotland.
---
---
"I am in no doubt that our staff will help us navigate the challenges and opportunities of the Scottish construction industry over the coming years and on behalf of the board, I extend my thanks for their tireless efforts."
---