Art centre set to open in restored site on Edinburgh's Calton Hill
A new centre for contemporary art will open its doors this weekend after a major restoration project at one of Edinburgh's World Heritage sites.
Situated on top of Calton Hill, Collective will include the restored City Observatory, designed by William Playfair in 1818, a new purpose-built exhibition space with panoramic viewing terrace, and a restaurant. For the first time in its 200-year history the City Observatory site will be freely open to the public.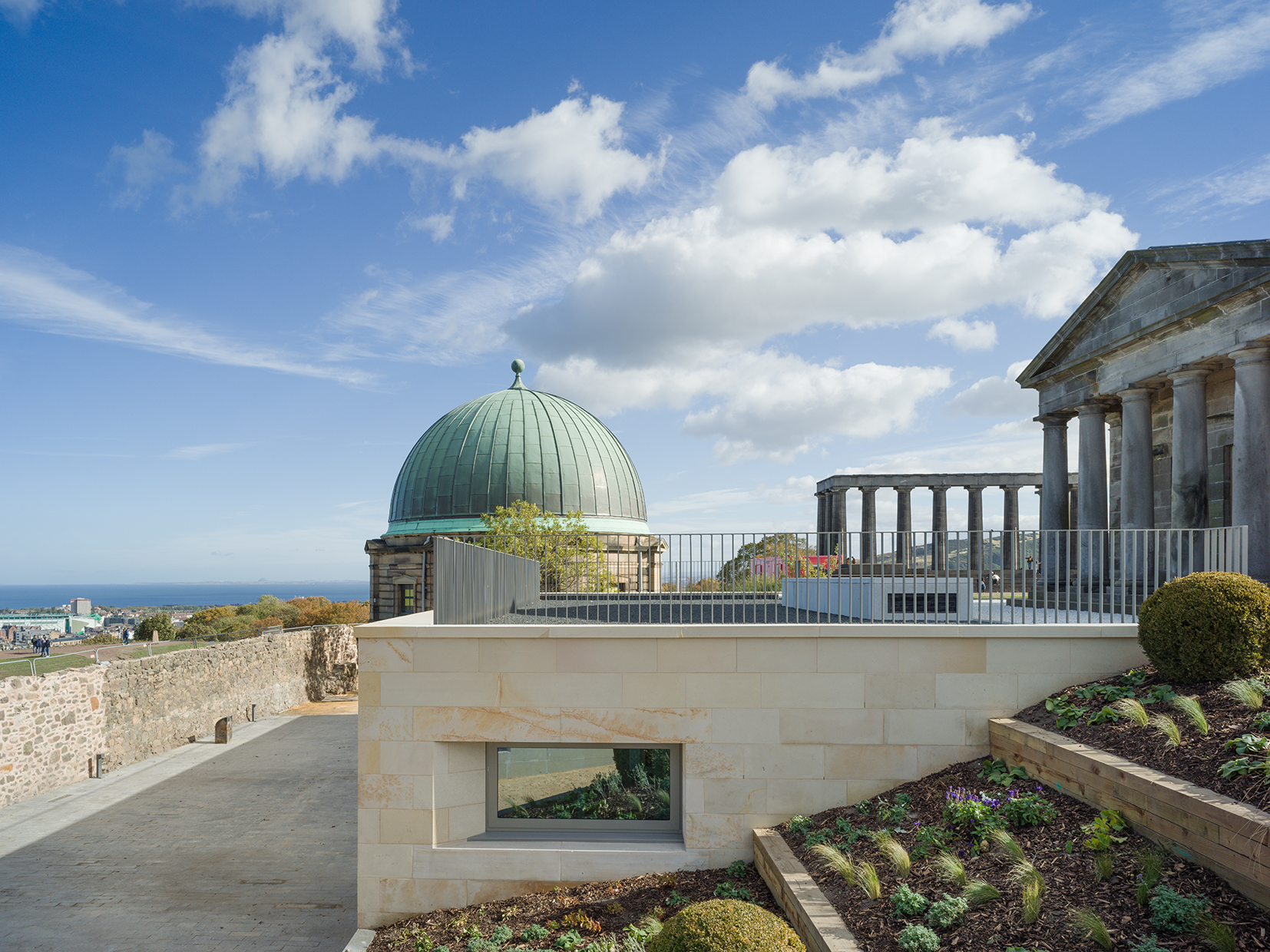 A selection of international and Scotland-based artists, commissioned specially for the opening, will exhibit their work at Collective as part of an inaugural exhibition. The original telescope, installed in the Observatory in 1831, will be on display.
---
---
A purpose-built restaurant, The Lookout, has been constructed on the northeast corner of Collective and will be managed by local partners The Gardener's Cottage.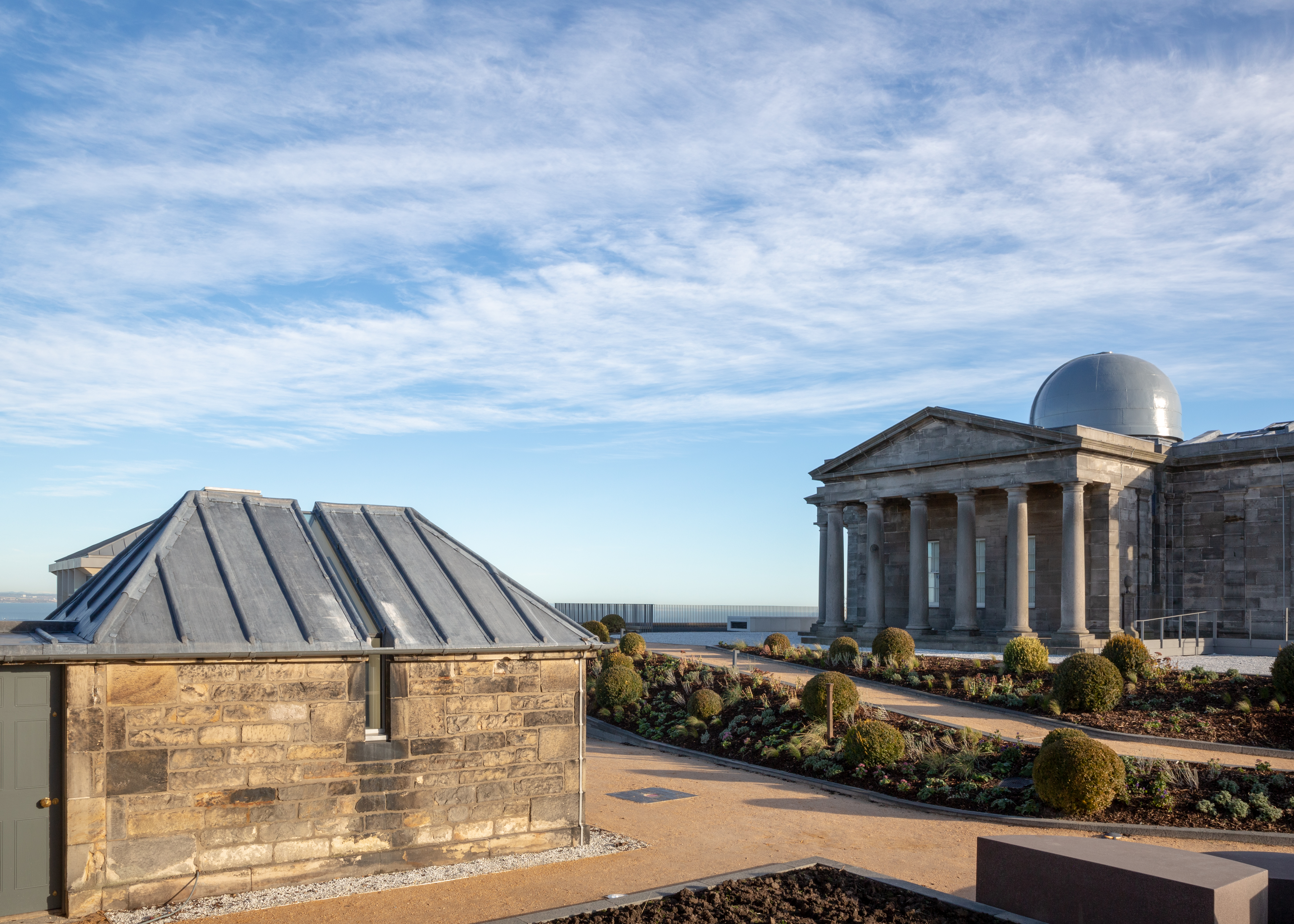 The final building to be restored as part of Collective is the Transit House. Originally used as an observatory, the building will now serve as a learning and education space for visiting schools and groups. The original 'Politician's Clock', so-called because it has two faces, will be back on display. Before the installation of the time-ball in the nearby Nelson monument, sailors from the Port of Leith would ascend Calton Hill and use the clock (accurately set by celestial observations) to set their chronometers.
The £4.5 million redevelopment is the result of a partnership between Collective and the City of Edinburgh Council. Collective moved to the site in 2013 and began fundraising for the project. Funders include City of Edinburgh Council, Creative Scotland, Heritage Lottery Fund, Edinburgh World Heritage, William Grant Foundation, WREN, The Wolfson Foundation, Garfield Weston Foundation, Sylvia Waddilove Foundation UK, Pilgrim Trust, Architectural Heritage Fund, Hope Scott Trust, Idlewild Trust, Craignish Trust and the invaluable support of many trusts, funds and individual donors.
---
---
New building design and conservation has been undertaken by Collective Architecture (no relation to Collective) with landscaping by Harrison Stevens.
Kate Gray, director of Collective, said: "After more than five years of fundraising and hard work it's incredibly exciting to be opening our doors to visitors on Saturday. Collective is situated in a very special location on Calton Hill and we hope to offer our visitors an equally special experience, combining extraordinary art and architecture with panoramic views of the city. We now extend a warm welcome to residents of Edinburgh and visitors to the city and invite them to come up and see us."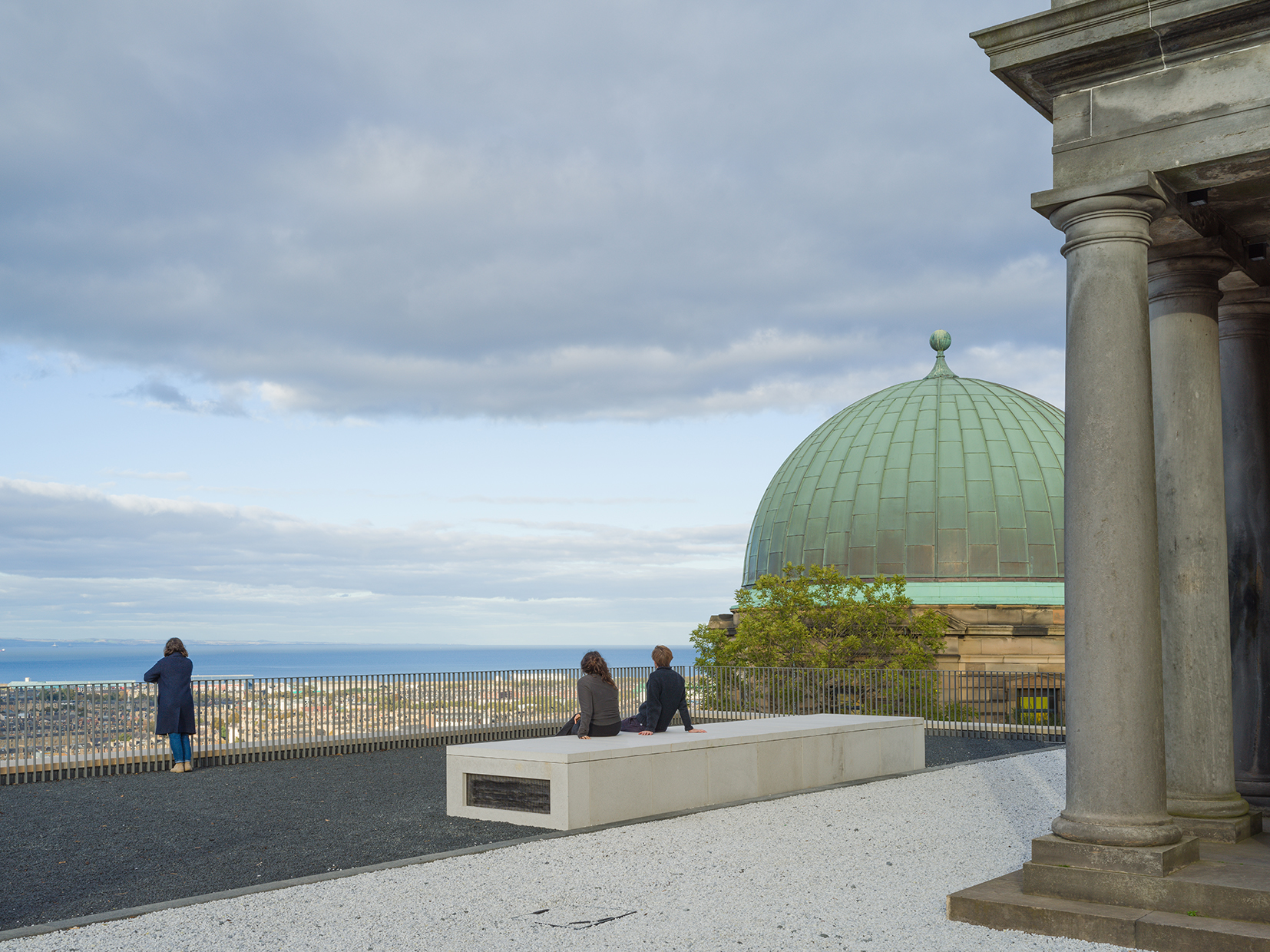 Adam Wilkinson, director of Edinburgh World Heritage, added: "We are delighted to support Collective's vision for conserving and reusing the City Observatory.
---
---
"Knowing the historical, architectural and scientific significance of the building, they first approached us to fund the production of a thorough conservation statement. This ensured that sensitive and appropriate repairs and interventions were made. Particular highlights for us are the restoration of Playfair's original 1827 open plan layout for the ground floor, and the conservation of the Transit House.
"We have invested significant funds in the conservation of other monuments on Calton Hill over the last ten years and are pleased to support these works, which form the final piece of the jigsaw."
---