Ayr rugby club plans stadium access improvements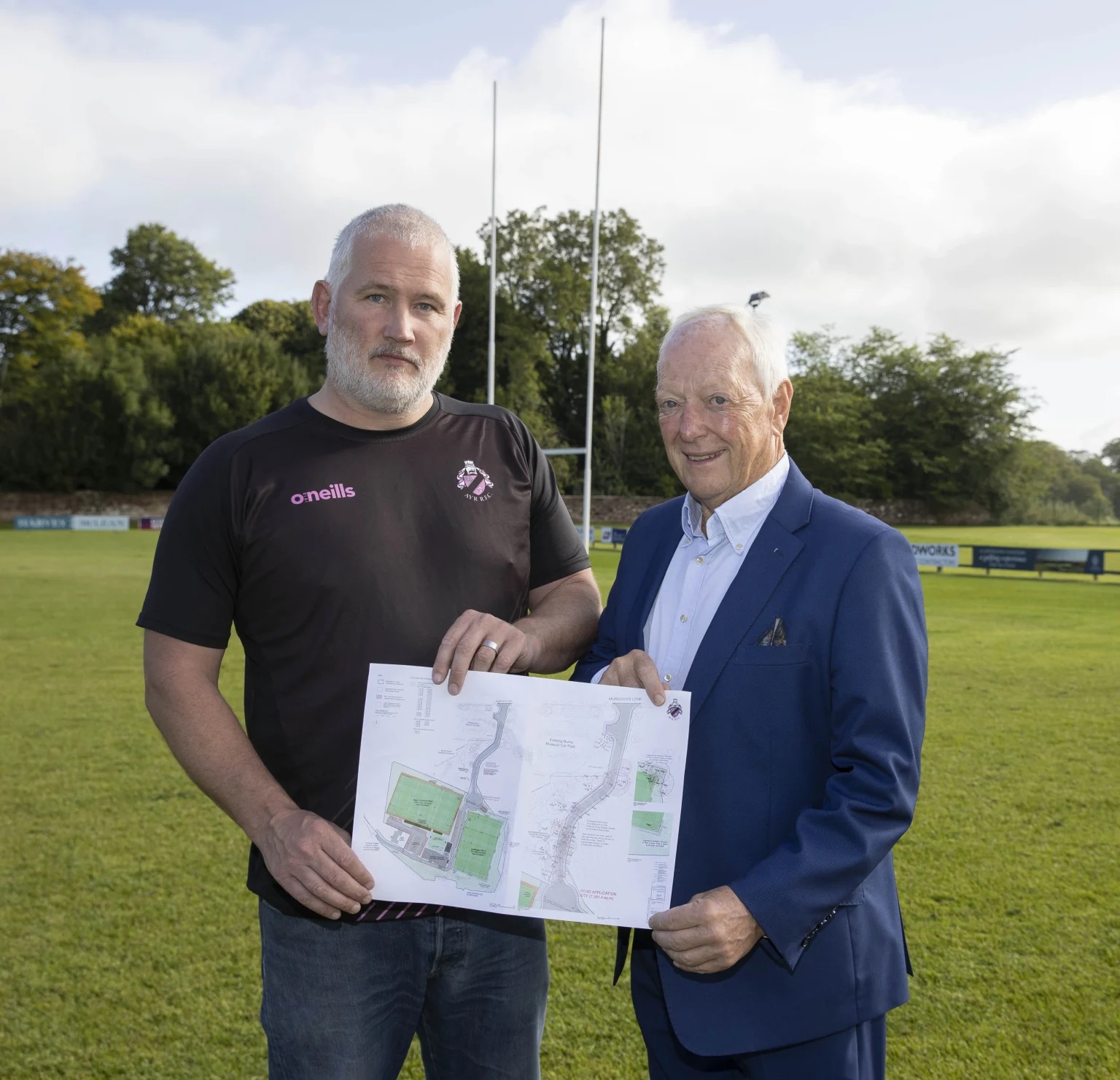 Ayr Rugby Football Club has submitted plans to improve access to its stadium with a new road and car parking facilities.
The proposals are the first steps in a wider multi-million-pound redevelopment of Millbrae which could include an all-weather multi-sport pitch, new changing and training facilities, a community gym, clubhouse, function room and children's play area.
The proposed development includes:
---
---
a new access road to Ayr Rugby Football Club for pedestrians, cyclists and vehicles from Murdoch's Lone
use of the existing access to the Robert Burns Birthplace Museum car park which will require some "alterations"
access to extend within the site down to and around the clubhouse
new car parking with a total of 126 parking spaces
new turning area and a parking area for two coaches
south of that turning area, the access road will lead to the existing clubhouse and car park
The redevelopment, in its entirety, could cost £6.5 million. However, the combined value of the project is expected to nudge towards £11.5m, when 'surrendered' land value assets are taken into consideration.
Ayr Rugby Football Club chairman, Brian Williamson, said the ambitious proposals are aimed at ensuring Millbrae is a sports hub and social setting 'for all'.
Outlining the application for improved access to the stadium Mr Williamson, the project lead, said: "This application unlocks the development with the new road into Millbrae.
---
---
"We have had to work with the National Trust and South Ayrshire Council very closely and we've managed to negotiate a right of servitude with them to get into the land known as Millbrae.
"Now the plan is to have conversations with Sportscotland and the Scottish Rugby Union, (SRU) as you'd expect.
"We're also applying for grants because we are now a charity, we are no longer a private club.
"With this development I want everyone involved and I want the community to get involved."
---
---
Jewitt and Wilkie Architects is the agent in the planning application.
In its design statement, the firm said the current proposals represent the "first stage" in moving towards the delivery of a "range of improvements at Millbrae".
The practice also claims the project will "strengthen the ability" of the Rugby Club to reach out further and strengthen its "range of community activities."
The design statement added: "In all of this the outcome could be a multi-million-pound project that could prove transformational and further develop Ayr Rugby Football Club into becoming an even more significant community hub- and provide the circumstances to allow Ayr Rugby Football Club to enhance its position as the centre for the game of rugby in south-west Scotland."
---