Ayrshire flood risk management plan published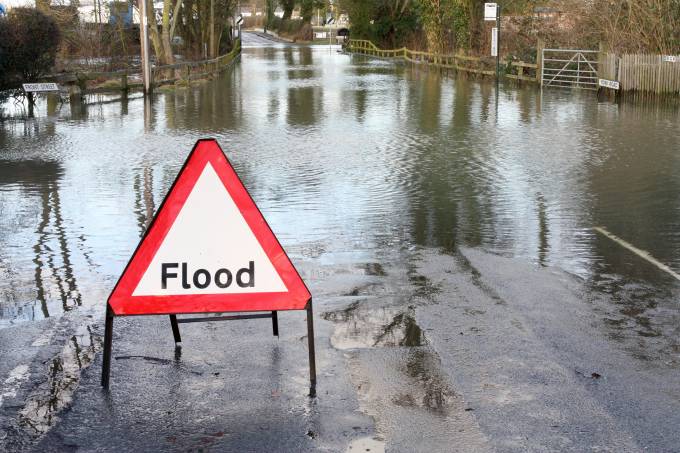 A wide-ranging plan to reduce the risk of flooding across Ayrshire has been published.
The second Ayrshire Flood Risk Management Plan outlines the long-term ambition by setting objectives and identifying actions required to help to reduce the costly impact of flooding.
The plan has been published by North Ayrshire Council as lead authority, in close collaboration with East Ayrshire Council, South Ayrshire Council and other organisations such as Scottish Water and the Scottish Environment Protection Agency (SEPA).
---
---
The publication marks the latest stage of the ongoing process that will provide the basis for how Ayrshire is better protected from floods in the years ahead.
Councillor Tony Gurney, cabinet member for economy and climate change, said the threats posed by climate change mean the plan is more important than ever.
He added: "As temperatures continue to rise around the globe and the ice caps melt, we expect to see rising sea levels. Combined with extreme weather events, these pose a risk to many areas, particularly coastal regions like North Ayrshire.
"We've all seen the devastating impact flooding can have on communities so it's imperative that we all work together to tackle climate change.
---
---
"While individuals are the first line of defence when it comes to protecting themselves and their properties from flooding, the flood risk management plan has been developed to avoid and reduce flood risk.
"I would urge our residents to read it and find out how they can play their part in minimising the risk of flooding and the potential devastation it can bring."
The Local Flood Risk Management Plan includes information from the flood risk management plan published by SEPA and provides details on how local actions, planned before 2028, may be delivered and coordinated.
The plan identifies areas which may be prone to flooding and highlights the action needed to help mitigate future problems.
---
---
It is hoped that by publishing this plan, individuals and communities have the information to better manage their own responsibilities.
Since the first plan was published in 2016, major steps have been taken to reduce the impact of flood risk, including the creation of the Robin Dam in the Upper Garnock Valley. Plans for the Millport Flood Protection Scheme are also well advanced with work set to get underway next year on the project.
---